List Stacking 101: A Complete Guide for Investors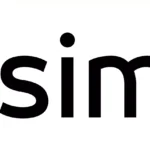 In the fast-paced, highly competitive world of real estate investment, leveraging modern software tools can make the difference between successful ventures and wasted time. One such tool, becoming increasingly vital, is List Stacking. This feature helps to add efficiency while also streamlining the process of making wise investment decisions.
We put together this blog to expand on what list stacking really is while giving a detailed breakdown of how to use the feature in our REsimpli CRM system.
List Stacking is an innovative method used in various client-facing industries, designed to organize, analyze, and prioritize leads based on a variety of criteria or sources. Essentially, list stacking helps investors and professionals filter out any unnecessary noise, focus on more accurately targeted opportunities, and align their strategies for creating success with the best prospects. It's more than just a handy tool in a CRM system; it's a practical approach to professional industries that helps to bring added clarity and precision to the process.
By understanding the importance of list stacking, investors and other industry professionals can save substantial time, money, and effort, leading to more profitable investments, transactions, and collaborations.
Tip: Find out more about list stacking in the following article:
What is List Stacking in Real Estate?
Real estate list stacking is far more than a simple buzzword; it's a crucial practice in real estate, particularly for those looking to find motivated sellers with whom they can collaborate on lucrative transactions. In real estate investment, there are endless leads out there, and sifting through them one at a time to determine their potential for success can be massively overwhelming and difficult. That's where list stacking can make such a huge difference.
List Stacking real estate leads allows you to combine different pre-ordained lists, such as foreclosures, vacant properties, and high-equity lists, enabling you to pinpoint properties that appear in multiple lists with far more focus, making it much easier to come across and act on the opportunities that will be truly lucrative.
By combining various lists, such as collections of distressed properties, absentee owners, and tax delinquents, list stacking helps identify properties that have appeal for different reasons. This means you can focus on homes with multiple USPs, leading to a higher, more efficient success rate. The kinds of properties that appear on a list stack are often owned by highly motivated sellers, making them prime targets for investors.
The key to success is understanding the needs of these sellers across all their pain points and then figuring out exactly how your investment strategy can align with their goals to create a shared success story. List stacking in real estate sharpens the focus of your efforts, helping you channel your time, effort, and resources in the most beneficial directions.
If you're interested in gaining a more front-to-back understanding of how list stacking is used in real estate, you can take a deeper dive into this comprehensive guide
Benefits of List Stacking
The benefits of list stacking extend beyond the identification of motivated sellers. List stacking real estate software can be used as a multifaceted tool to leverage a plethora of advantages for investors and professionals:
Efficiency: List stacking helps streamline the process of sorting through properties, allowing you to make quicker decisions and making it easier to close deals in a shorter time.
Targeted Marketing: By separating hot from not-so-hot leads, you can tailor your marketing efforts to ensure you're connecting with the right audience.
Cost Savings: Operating as an investor takes time and money, but by avoiding dead-end leads, you can also avoid wasteful spending, meaning you get more out of your finances in every deal.
Data-Driven Decisions: List stacking supports an analytical approach, providing insights based on tangible data. This allows you to better track your ROI in terms of time, effort, and money.
Competitive Edge: Understanding where your efforts will make the biggest difference can give you a leg up on the competition. You'll essentially be leveraging insights that other investors aren't privy to.
In a world where even the smallest decisions can make or break your investments, understanding the benefits of list stacking is vital. It's not just about making the process easier; it's about allowing yourself to work smarter than anyone else in your area.
Delve deeper into the various benefits of list stacking with our comprehensive guide ready for you to learn from. Explore here to see how list stacking can enhance your real estate investment strategy today
Tip: Find out more about the benefits in the following article:
Overview of List Stacking Features in REsimpli
List stacking is an indispensable tool in real estate investment, and our team at REsimpli has crafted a robust, innovative system to make this process as smooth and useful as possible. Within REsimpli's CRM software for real estate, list stacking isn't just a task-handling tool; it's a complete feature that offers a wealth of functionalities designed to help find those vital leads.
For a visual-audio tour through the different facets and functions of REsimpli's list stacking features, check out our comprehensive video guide: REsimpli List Stacking Video
We've made it easy to navigate through the List Stacking features within REsimpli. We put together a comprehensive, straightforward guide to help you understand its various functions and purposes so you can feel prepared when it's time to start stacking your own lists.
– Property Addresses Tab
Going to the Property Addresses tab will provide different functions for each address in your list.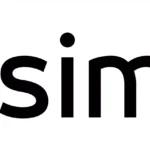 – Remove Duplicate Mailing Addresses
These functions primarily filter and remove any owner from the list with multiple properties, ensuring duplicate addresses are taken out of the system. This streamlines the process, ensuring you don't waste time looking at anything more than you have to.
– Property Addresses
Here, you can view the property addresses and any owner details that you've collected so far.
– In Leads
This column shows whether the property address matches the property address already in leads.
– Marketing
Set up marketing campaigns by ticking the box next to Property Address and following the steps to add marketing details.
– Vacant
This column displays whether the property or the mailing address is vacant, with specific icons for properties and mailing addresses.
– Ownership Type
This section helps you understand and edit the type of ownership, such as individual, corporate, or trust. Different ownerships require different deal-making approaches, so it's important to keep track of these details.
– Owner Type
The owner type can be Absentee, Homeowner, or Unknown. Keeping track of this makes it easier to target your efforts effectively.
– List and Tags
You can view and edit the number of lists and tags a property is part of. The more overlap, the more potential.
– Record Type
This shows whether the record is complete or incomplete, with reasons for incompletion.
– Phone Number
This simply shows the number of phone numbers in the record.
– Search Tab
Search for any information in the List Stacking records, such as name, company name, list, tags, and property address.
– Add Record
This button allows adding records in Bulk Upload or Add Single.
– Select List Stacking
This section allows you to display specific numbers of items or all items.
– Actions
Various actions, such as delete, export, skip trace, and add or remove tags and lists, can be performed on selected records.
Frequently Asked Questions:
A few common questions related to search options and the safety of sending direct mail are answered here, shedding light on the system's current capabilities and potential future updates.
REsimpli's List Stacking feature is a game-changer for real estate investors, as long as you know how to use it. Making use of this list-stacking tool can inspire efficiency, accuracy, and a level of automation that will truly streamline your workflow for good. Ready to take your real estate investment strategy to the next level? Explore the finer details of list stacking with REsimpli and see the benefits of this remarkable feature in no time at all!
How to Use the Property Addresses in REsimpli List Stacking
In the world of real estate marketing and communications, having a streamlined system to manage and filter your property addresses is crucial. Every address comes with a different owner and a different set of requirements. REsimpli's List Stacking feature offers a comprehensive tool so you can accurately manage these addresses with ease.
We put together a quick overview so you can better understand this feature and what it can do.
List to Include/Exclude Filter: The List to Include filter helps you display specific data, while the List to Exclude filter does the opposite. This is useful when you're trying to focus on certain specific aspects of properties with common attributes.
List Count: Need to display all property records based on value criteria? Choosing List Count with your desired value options, such as "Is more than" or "Is between," is the way to filter lists with value in mind.
Tags and Skip Traced: Similar to the List filters, the Tags filters and Skip Traced criteria allow for specific selection based on the tags you've applied to different properties. The Skip Traced section even includes date and source-based options for added specificity.
Litigator & DNC: Filter records based on the phone number of a litigator or DNC status. This is ideal for when working on foreclosures or distressed properties.
Phone Type & Number: Need to filter all phone types, setting apart cell numbers and business lines, or break the list down based on specific phone numbers? This option is for you.
Phone Status to Include/Exclude: This allows the selection or exclusion of phone statuses, such as Busy, Correct Number, Disconnected, and more, ensuring you never waste time calling a dead phone line.
Direct Mail Sent & DM Type: Filter all records that you've sent direct mail to or filter by the form of direct mail that you sent to them, including Yellow Letters, Postcards, etc.
Marketing Type & Date: This feature lets you properly manage and filter your marketing efforts by type and date.
Owner & Ownership Type: This feature lets you distinguish between ownership types, such as Absentee, Homeowner, Trust, Company, and more. This is important when figuring out your strategy for communication or marketing.
Owners w/ Multiple Properties: Here, you can find all the records with at least two mailing addresses for a property or two property addresses for an owner. This can be useful when identifying likely repeat clients or larger-scale projects.
Frequently Asked Questions:
About Duplicate Addresses: If a seller has more than one property address, you will send one mail piece for all properties—a particularly useful approach when planning your direct mail campaigns.
Difference Between Absentee, Homeowner, and Unknown: These different forms of owners can be broken into a few different mailing strategies:
Absentee owner—different mailing and property address

Homeowner—same mailing and property address

Unknown—unavailable mailing address.
Difference Between Owners w/ Multiple Properties and Remove Duplicate Mailing Address: These features allow the filtering and removal of duplicate addresses and unique mailing addresses. Owners with multiple properties will have multiple mailing addresses without duplicate addresses to remove.
Marketing Column and Cold Calling: The system we have built in will automatically update your marketing records with every push of the dialer. The dates for marketing campaigns will always remain the same unless you alter them manually.
Note: For an even more detailed, in-depth exploration of these features, visit our detailed guide.
Whether you're a seasoned investor or in the early stages of your career, REsimpli's List Stacking filters can massively simplify your property management and marketing endeavors.
How to Use the Filters in REsimpli List Stacking Property Addresses Tab
Efficiency and precision are key to managing your real estate ventures. As shown above, REsimpli's List Stacking filters allow you to access, manage, and optimize your property addresses in an easy, streamlined fashion. We've provided a quick overview so you can feel more confident using the filters in the Property Addresses tab:
Guide to Using List Stacking Filters
List to Include Filter:
Click on the Filter icon.

Choose List to Include > Is and tick the lists you want to see.

You can also choose how you want these lists to be shown using the OR and AND options. OR shows results, if any, of your selected lists match. AND only shows results if all your selected lists match.

Click on Apply Filter and voilà! You see only the lists you're interested in.
List to Exclude Filter:
Click the Filter icon.

Navigate to List to Exclude > Is and select the lists you don't want to see.

As before, decide how you want the lists to be excluded using OR and AND. OR hides results, if any, of your selected lists match. AND hides results only if all your selected lists match.

Click Apply Criteria. Your view is now free of the lists you want to avoid.
List Count:
Start Filtering. Click on the Filter icon.

Choose Your Criteria.

Navigate to List Count in the dropdown menu.

Next, decide on the nature of your search. Your options are:

Is: exactly this number

Is more than: more than a certain number

Is less than: fewer than a certain number

Is between: within a range (e.g., between 10 and 50)

After choosing, input the number or range of numbers that match your chosen criteria.
Click on Apply Criteria. Now, you'll only see lists that match your specified count of records.
The process continues much like this for each and every filter or tag differentiation in the system.
Pro Tips: For filters such as Tags to Include, Tags to Exclude, and Tags Count, the process mirrors that of the list filters. The Skip Traced filter is essential for those looking to home in on properties that have already been researched, while filters such as Litigator and DNC help in legal compliance and preventing negative interactions. Phone Type and Phone Number filters enhance communication strategies, ensuring your call campaigns are as effective as possible. With specialized filters such as Direct Mail Sent, DM Type, DM Date, Owner Type, and Ownership Type to further segment and optimize your lists, you can trust that using these filters will streamline your communicative process.
As you can see, understanding our filter systems is pretty simple! Get a deeper insight into these features by visiting the guide linked above and elevate your real estate journey today!
REsimpli's List Stacking feature is a powerful tool that brings efficiency to property management. Aside from the robust filters used to create a stacked list on the Property Addresses tab, there are also dedicated functions for handling Tags, Lists, and Export Logs. We've put together a simple rundown of these features and expanded on the other filtering options you can use to streamline your real estate operations:
Understanding Other Filters
Remove Duplicate Mailing Addresses Button: This super-handy feature quickly filters property records, leaving you with only singular, unique mailing addresses. Clicking this will remove any records with the same mailing address. For example, if you have 10 records, and two have the same mailing address, the system will show nine records, removing the duplicate and ensuring you don't waste any energy.
Owners w/ Multiple Properties Filter: Control how you view properties belonging to the same mailing address. Selecting YES filters multiple properties that share a mailing address, while NO only shows owners with unique property and mailing addresses.
Property Owned Filter: Customize how mailing addresses attach to the property. Options include "Is more than," "Is," and "Is less than," enabling you to filter properties based on how many times a mailing address appears.
Valid Property Address Filter: Filter properties based on their overall validity and legal standing by selecting YES or NO.
Property Location Filters: Filter properties based on city, state, zip code, and county name—perfect for planning a targeted marketing strategy.
Property Last Status Filter: This filter shows the last status added from the dialer, so everything stays up-to-date.
Mailing Address Status Filter: Include filters for Valid/Invalid, Vacant, and Missing mailing addresses, ensuring you don't send mail to empty locations.
Vacant Filter & Date: Allows filtering based on the vacancy or upcoming date of vacancy of a certain property address.
In Leads Filter & Lead Status Filter: Filter properties that are in leads or based on the status of leads so you can easily track the process from start to finish.
Opted Out, Returned Mail Filter, Record Type, House Type, and More: Additional filters for various property characteristics, including when records were added or updated, the characteristics of a house, or whether they've returned mail.
Continuation of List Stacking (Tags, List, Export Logs Tab)
Tags: View how many records were added to specific tags, with options to edit or delete them.
List: Much like the Tags tab, you can view how many records were added to specific lists, and you have the option to edit or delete the list.
Export Logs: Accurately track any exported files and download CSV logs of exported records.
These additional features within REsimpli's List Stacking offer further opportunities to manage property data, mailing addresses, and more. For more in-depth knowledge on how to master these capabilities, be sure to check out the third part of our comprehensive guide.
Begin Using List Stacking Today!
Are you ready to elevate your real estate investment experience? Then you need to embrace the best real estate transaction management software—REsimpli CRM. With our system's extensive features, including the robust List Stacking filters, you can truly streamline your property handling experience and take smoother steps toward success. Whether you're a seasoned industry veteran or early in your career, our tools are tailored to meet your needs.
If you're looking to advance in your career, don't miss the opportunity to explore these incredible features. Start your free trial on REsimpli today and take the first step toward a more efficient and effective real estate management journey.