What is List Stacking?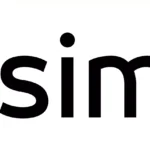 List Stacking
Have you wondered what list stacking is, and moreover, how to even get started? If so, you're in the right place. This article provides an essential guide on what list stacking is, how you should stack your list and why you should be using this tried-and-true method beloved by real estate wholesalers and real estate investors alike.
What is list stacking?
List stacking is essentially when you take all your lists from different marketing channels and sources, and put them into a list stacking software like REsimpli. REsimpli takes all your lists and stacks them, thereby helping you build a more targeted marketing list.
The primary benefit of list stacking is the very "stacking" function, as it helps you build a very targeted marketing list by segmenting them according to different criteria and cross-referencing them. So, if you're starting in real estate, you need to have an articulated marketing list because when you're just starting, you'll have more time available than money. Your resources when it comes to money are going to be limited, so you're going to make sure you don't blow it away with superfluous tools.

Pro Investor Tip: Do marketing to highly-targeted lists only, or you'll quickly run out of funds!
How do you stack your list?
REsimpli is the best software for stacking your list. It's easy to use and all-in-one so you can list stack along with utilizing several other features in tandem. For more detail, there are concise explanations of how to go about this on our YouTube channel.
Let's get started: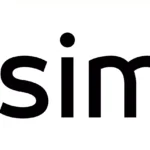 The above image is a basic flowchart of list stacking when you're using the feature, gleaned from multiple marketing lists.
You might use different marketing channels or sources to pull into your list. For example, you might be using a minor source, like Propstream, you might be Driving for Dollars, you might be removing lists from your county register, or you might be using some other source to buy the inventory.
Here is a simple illustration of how REsimpli's list stacking function works.
In this example, we've taken an absentee list with 4000 records, a probate list with about 3000 records, a pre-foreclosure list with another 3000 records, and a driving-for-dollar list with 1000 records. When they are combined, they give you 11,000 records. What we want to achieve is to have a targeted marketing list.
We start by adding the list on REsimpli. We achieve this by clicking browse, then choosing a pre-loaded file of absentee listings. The absentee list is in the left column of the spreadsheet.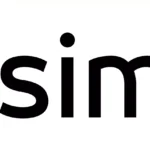 First, there is a header column, and then the right column is how you want your header column from your file to be mapped while list stacking. You'll notice that most fields already mapped both the first name and last name.
After uploading all the lists, REsimpli breaks them down into valid, invalid, duplicate, and updated sub-lists – the great thing about REsimpli is that we check against USPS to ensure they are valid addresses when we upload any list.
Based on our 4000 absentee records uploaded, 3559 are valid addresses, and two were updated from previous.
Let's give a brief explanation of what "updated" means. For this purpose, "updated" means that those addresses were already on some of the other lists we'd preloaded into our system. The 34 duplicates were removed, and after that, we uploaded a Driving for Dollars list.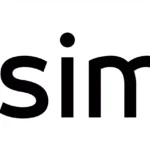 If you look closely at the image, no addresses were added, but 998 records were updated; there were no duplicates. This means that the 998 records already existed in the list, and it's not adding them again.
We uploaded 3000 records for the pre-closure list, and there were no valid or invalid addresses. Therefore, we have 2977 updated addresses; 23 were duplicates. For the probate list, 3000 were uploaded, out of which 123 were valid addresses, 25 invalid addresses, 2831 were updated, and 21 duplicates.
REsimpli helps you eliminate duplicate lists by producing a stacked list of records. Many investors are successful because this is what they do; it's so successful, it's precisely what we do in our businesses. We pull lists from different sources. We use a list source propstream and driving for dollars, and then as we get our list, we ensure that before we do any marketing to them, we put them intp REsimpli, and then we could do direct mail to inform them that we would go in. This kind of fact and background checking is paramount to your business.
In conclusion, list stacking saves you a hundreds of dollars in marketing by producing a very targeted marketing list. As a result, you don't have to waste your money and time by marketing to the same person multiple times. This also saves your image in the eyes of the seller.
REsimpli empowers you with real-time data to help you make better decisions which mean higher net profit. If you want to scale your business, contact us for a demo and a free 14-day trial.