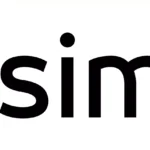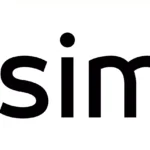 Secret Marketing List
Get our secret list criteria that is going to give you edge over your competition.
I have placed my order. What's the next step?
Our team will be working on creating a soft proof and scrubbing your mailing list against the USPS NCOA (National Change of Address). Once they are ready, they will be sent to you for your review.
Am I going to receive a soft proof before my order mails out?
Yes, we will be sending you soft proof and wait for you to approve.
Am I going to get a refund for the incorrect/undeliverable addresses?
We can refund you for duplicate records but we don't make any refund for incorrect/undeliverable addresses unless it's more than 100.
Do you support custom messages or templates?
Yes, we do support custom messages. You would have to send us your template in a docs file and choose a design from our website. Our designer will get back to you when the design is ready. FYI, we don't charge for custom templates.
How long does it take from the time I submit an order to when my mailers are mailed?
It takes 3-4 business days. However, if you delay to approve your soft proof then ultimately it will delay your mailing.
How do I know when my mailers are delivered?
You will receive a confirmation email when your order mails out. We don't have any option for our customers to track their order. If you selected First Class Postage, your mail can take up to 3-5 business days to be delivered and if you selected Standard Postage, your mail can take anywhere from 5-15 business days to be delivered. FYI, postcards are always sent using First Class Postage.
Can I merge lists or how do I keep track of my different lists?
We can help you merge your lists (for free). You need to use separate contact numbers for each of your lists for tracking.
What is the minimum number of mailings I need to do for a campaign to be effective?
You need to send at least 5-6 mailings to the same list for a successful campaign.
Can I add or remove addresses in my campaign?
Yes, you can add or remove addresses even after placing your order. Just send us an email.
Do you support custom messages or templates?
If you would like to upload a ready postcard design, please make sure it's of high resolution and the dimensions are 6.25×4.5.
Is my Direct Mail campaign automated?
Your direct mail campaign is not fully automated and we charge you for one mailing at a time. An email will be sent to you to clear the payment prior to the mailing date for your next mailing. Once the payment is cleared, your order will be confirmed and you will receive a confirmation email from us.
What should be the format of my mailing list?
Your mailing list should have all the following fields in separate columns: First Name, Last Name, Property Street, Property City, Property State, Property Zip, Mailing Street, Mailing City, Mailing State, Mailing Zip, etc.