How to Use List Stacking with REsimpli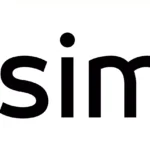 How to Use List Stacking with REsimpli
Sharad's latest update details how he uses the REsimpli list stacking function with driving for dollars, direct mail, cold calling, and SMS in his real estate investment business.
Most Effective Ways to Use List Stacking in Real Estate
In the first video of this series, Sharad went into depth on his list sources and how he qualifies them. Absentee, Probate, Preforeclosure and Driving For Dollars lists are all included in his sources. The next steps after list stacking them?
1. Filter and Clean
Utilizing REsimpli's built in functions, you can automatically filter based on several criteria, including duplicates and invalid addresses, and cross-reference that by ownership type, vacancy, and listing date. You're also able to easily save searches and filter for future use.
2. Order Marketing
With REsimpli, ordering Direct Mail (or sending emails, SMS, and more) is as simple as the click of a button. You can pick order type, medium, dates, and even schedule recurring send outs. REsimpli also makes it easy to track and trace your mail and modify your contact information.
3. Leads & Return Mail
One thing's for certain—no matter what tool you use, or what filters you have, return mail is constant. Using REsimpli's filter options even after list stacking, you can easily ensure the sendees on your list are all accurate and up to date. Narrowing these down is essential to ensure the highest ROI for your business. Based on these filters, REsimpli will consistently scrub the list for you, eliminating the need for virtual assistants or expensive spreadsheet apps.
4. Follow Up
Depending on the responses, you'll either have homeowners who are interested in selling,and those who aren't. Having this list saved means you can directly edit the opt-in and opt-out communications of your contacts. REsimpli will automatically cross-reference your lists in your list stacking to ensure no duplicates come through, and that when someone opts out of one they opt out of all of them.
5. Real Time Updates
Any criteria you add to leads on REsimpli from now on that fall under these filters, including future opt in or opt out, are automatically considered in this list stacking functionality. Your lists will continually update unless your filters are changed, and thus your lists auto-populate according to many important criteria without you having to continually curate them.
Sharad's use of many built-in functions means he has time for the things that count—like closing more deals. To learn more about how REsimpli can help you close more deals, faster, request a demo or contact us for support.