The Essential Guide to Real Estate Lead Follow Up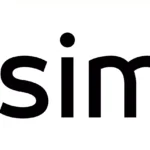 The Essential Guide to Real Estate Lead Follow Up
In real estate, leads are the lifeblood that fuels your business engine. In an industry as competitive as this one, it's not enough to simply generate leads – you need an effective strategy for consistently following up with them. A strong real estate lead follow-up strategy will be the kind of thing that separates a successful investor or agent from someone who trails behind the competition.
We put together this article to expand on the wider concept of lead follow-up, why it's such an important facet of the real estate industry, and the different methods that can be employed for follow-up. We're also going to go a little deeper on how to create effective scripts, so you can feel confident creating a real estate lead follow-up email template, set text, or phone call script.

Understanding Real Estate Lead Follow-up
Knowing how to follow up on real estate leads starts with understanding the concept as a whole. Real estate lead follow-up means re-engaging with prospective clients and leads who have shown an interest in your services. Sure, you can capture some attention with mailers, cold calls, and other forms of marketing, but it's the moments when you nurture the relationship that will actually convert leads into customers.
A solid real estate lead follow-up plan is vital, and this truth is backed but by masses of research and statistics. According to successful real estate professional Henry Oscar, the chances of converting a lead are much higher when follow-up is completed within the first five minutes. Similarly, according to the National Association of Realtors (NAR), via Voodoo Marketing, around three quarters of all buyers and sellers will choose to work with the first agent they speak to.
Both of these statistics make it clear that it's important to maintain a strong follow-up plan, with speed being a key facet of the process. Being quick ensures that you stay on top of potential clients and don't leave money on the table.
It's about much more than sending one real estate lead follow-up email or getting in touch with a solitary phone call. It's about fostering and nurturing a real relationship with the lead, ensuring that you're the first agent they think about before making a decision. Whether they need days, weeks, or months to make their mind up about a transaction, it's vital to keep communication and engagement consistent, so you're not forgotten at crunch time.

Methods for Real Estate Lead Follow Up
When it comes to how you complete your real estate lead follow-up, you should employ a variety of different communication methods. The most common of which are phone calls, emails, and text messages.
Phone Calls:

Phone calls are the most personal and immediate method of following up with leads. Over the phone is about the only time that you'll have the opportunity to have a real-time conversation, during which you can answer any questions or concerns that your lead might have. On the other hand, phone calls do come with the added risk of bothering your leads more. A lot of people find unsolicited phone calls annoying or intrusive, while you can also end up leaving messages to collect dust on the answering machine.
Optimizing phone communication is about clearly introducing yourself, respecting your leads time, and providing as much value as you can.
Email:

Sending a follow-up email for real estate leads is another widely-used method of staying in touch with your leads. The advantage of an email is that it's a less intrusive form of correspondence when compared with phone calls, allowing leads to respond in their own time. However, emails can easily get lost in crowded inboxes, with response rates often being lower. That's why it's vital that you write eye-catching subject lines, personalize the email body, and round things off with a clear call-to-action.
Text Messaging:

With smartphones occupying over three hours of people's lives every day on average, it's no surprise that text messaging has become such a popular follow-up technique. Much like emails, texts are quick and convenient, often with high open rates. But, much like getting in touch over the phone, a text message can feel a little invasive if not handled correctly. Make sure that your lead has consented to being texted before you send over an SMS, keeping your message concise and relevant throughout.
By using one, two, or all three of these communication channels, you can cater to the communicative preferences of your different leads, increasing your chances of meaningful engagement.

Crafting an Effective Real Estate Lead Follow-Up Script
Simply knowing what channels to communicate via isn't enough. You need to complete follow-ups with a well-crafted script, ensuring that your message is communicated clearly, consistently, and professionally.


Elements of an Effective Lead Follow-Up Script:




Personalization: Your lead needs to know that you're following up with them and them specifically. Tailor your message to their needs and with their name, helping to build crucial trust and rapport.
Value Proposition: You can't get in touch without offering your lead something. Make sure that all follow-ups include some value, whether it's in terms of local market knowledge, a network they can participate in, or some skills that they can use as a buyer or seller.
Call-to-Action: Remember, you want your lead to act. That's why every message should include a clear call-to-action (CTA). Whether you want them to schedule a consultation, come to a viewing, or simply get back in touch, make sure that the next steps are clearly laid out.
Here are a few examples of real estate lead follow-up scripts:

Email Script:
Subject: Find Your Dream Home in [City]
Hi [Lead's Name],
I hope this email finds you well. My name is [Your Name], a real estate agent handling properties in the [City] area. I noticed you recently inquired about properties in [City].
I'm pleased to say that I have a few listings in my portfolio that match your preferences and could potentially help you to find your dream home. I would love to set up a time to discuss these opportunities and help you with your home search.
Please let me know a time that's convenient for you to talk further. Looking forward to hearing from you soon.
Best,
[Your Name]
Remember, effective scripts sound natural, respectful, and not overly salesy. It's about building a relationship, not just closing a deal.



Text Script:
"Hi [Lead's Name],
This is [Your Name] from [Your Real Estate Company]. I hope this message finds you well.
I noticed that you've recently been looking into [Specific Property or General Inquiry]. I wanted to touch base to see if you have any unanswered questions or if there's anything I could help with in regards to your search.
If you're available, I'd love to arrange a call at a time that suits you. Looking forward to the possibility of assisting you in your real estate journey.
Best Regards,
[Your Name]"
For a text script, you're taking much the same approach as you would with an email script, but making things a little more personable and a little less formal, without sacrificing professionalism.



Phone Script:
You: Hello, [Lead's Name]. This is [Your Name] from [Your Real Estate Company]. How are you today?
Lead: [Responds]
You: That's great to hear. I'm calling today because I noticed you recently expressed interest in [Specific Property or General Inquiry]. I wanted to call to see if there are any questions I could help answer or if there's additional information that would be useful to you.
Lead: [Responds]
You: (Respond to their questions or concerns, providing as much value as possible)
If they are interested,
You: That's great to hear. If you're available, we could set up a time for a viewing, or if you prefer, we can continue discussing more details over the phone or in person. What works best for you?
If they are not ready,
You: That's absolutely fine. I know how significant decision is and the last thing I'd want is for you to rush into something. Just know that I'm here to provide any help or information you need when you're ready.
You: If it's okay with you, I can keep you posted with new information, listings that match your interests, or any changes to the current property you're interested in. Would that be okay?
Lead: [Responds]
You: Excellent! I look forward to hearing back from you. Please don't hesitate to reach out if there's anything else I can help you with, have a great day, [Lead's Name].
Remember, a phone call is a two-way conversation. You can't expect to get the answers or responses that you want or expect every time, so make sure to be prepared to roll with the direction that the conversation goes in, whatever it might be.

Conclusion
Understanding and effectively completing real estate lead follow-up is a vital part of any sales process. It creates the all-important link between interest and transaction.
As you've read, real estate lead follow-up can take place through texts, emails, or phone calls, with each channel having its own benefits and drawbacks. The key to success in any of these forms is having a proper real estate follow-up script. Maintaining a degree of genuine personal interest will go a long way in setting you apart from the deal-hungry agents that your leads might have dealt with in the past.
With the proper follow-up system, you can turn a lead into a client, which is what this business is all about. But remember, it's not just about making the sale, it's about building a relationship that's genuinely valuable to the lead.
Now that you've learnt more about real estate lead follow-up, it's time to put these lessons into practice! Doing so, you could massively improve your conversion rate. For more useful articles on the real estate industry, check out our blog today!