How to Market Yourself as a Realtor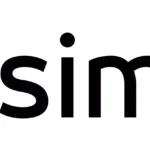 How to Market Yourself as a Realtor – 12 Effective Ideas
Marketing Yourself as a Realtor isn't Easy
If you're trying to crack into the real estate industry, there are a few hurdles you'll have to leap before becoming the go-to agent in your area. Knowing how to market yourself as a realtor is one of the most important steps in securing your success – you can't build a reputation without clients knowing where to find you.
We've put together this blog of marketing strategies for realtors, so you can get your name out there as effectively as possible. Follow our guidance and build the best marketing plan for real estate as you enter your career!
1. Find Your Audience
To know how to get clients in real estate, you need to know who you're going to be selling to. Are you trying to negotiate deals between the wealthiest people in the area looking for lavish mansions, or are you trying to find affordable homes for working families? When you know who you're trying to work with, all the other steps will fall into place much more smoothly.
2. Find Your Hook
Every potential homeowner has met with multiple realtors in the past, so why should they choose you over all the competition? Much like finding your audience, finding your unique selling point or "hook" is vital when figuring out how to advertise yourself as a realtor.
Are you the guy who gets the job done faster than anyone else? Do you find the best deals on the market? Have you got the best connections? Finding your hook is essential for building your brand, which is the foundation of how to market yourself as a realtor.
3. Study Your Competition
To be a success in real estate, you need to be a student of the industry. Not just in a general sense, but around your local area as well. If you go in guns blazing, with no reference for your competition, you'll get snuffed out by clients and landlords in no time.
Pay attention to who's doing the best in your market, then figure out what it is that they're doing to foster their success. By studying their marketing techniques, you can learn how to simultaneously imitate and subvert them to create your own identity in the industry.
4. Create Social Media Pages and Market from Them
Social media platforms have quickly become the nexus that the internet spins around, meaning you'd be a fool not to use them when marketing yourself as a realtor. Over 59% of the world uses social media for around 2.5 hours a day on average, which is plenty of time for them to come across you, with the right presence.
Strong accounts on Facebook, Instagram, Twitter, and now TikTok are all great bases for you to share compelling content and advertisements for your services, both paid and organic.
5. Invest in Physical Marketing
While the world is becoming more and more digitized every day, there's still plenty of value to physical marketing strategies in real estate. Considering your business is going to be mostly regional, things like billboards, bench signs, and postcards are a great way to advertise to the local community.
Physical marketing techniques allow people in the area to see your face passively, so you could end up at the top of their minds when it comes to finding a new home.
6. Use SEO Tools
SEO or Search Engine Optimization has taken over the world of digital marketing in recent years. The concept is essentially using the right keywords and phrases to ensure that your content shows up high on search engines. It's been estimated that over 25% of browsers click on the first result on Google, so making sure you're near the top of that first page can make a huge difference.
7. Paid Online Promotion
While it's a great practice to craft exciting blog content, a strong website, and a quality real estate agent bio online for people to find organically, you should still invest in paid marketing. The aforementioned social media platforms and Google all offer paid advertisement plans, which can bring your content front and center for targeted audiences online.
8. Create a Beautiful Website
Your website is essentially your storefront, so you need to make sure that it's well-maintained. This means loading up a page with valuable information communicated clearly and with convincing imagery, in an easy-to-digest structure.
If you're unsure of how to create a good website, there are plenty of website builders out there that you can use, while some come part and parcel with CRM tools.
9. Invest in Photography and Videography
The phrase "you eat with your eyes" isn't just reserved for food – it applies to real estate too. People need to know what they're stepping into when looking at properties, so you must have clear and attractive visuals to showcase the homes on your roster.
Spending some of your budgets on a professional photographer and video editor will allow you to create quality visual content, much more likely to draw in eyes than pedestrian selfies and grainy phone footage.
10. Don't Be Afraid to Cold Call
Hear us out on this one… We've all been bothered by cold callers, it's true, but it's not often that they come to us with something that we actually need. People always need homes, so going to clients directly before they've had a chance to find you isn't a bad idea. Cold calling can take place over the phone or through emails, placing you into immediate dialogue with a potential client.
Yes, you'll have to deal with some rejection, and yes, you might have to figure out your "phone voice", but cold calling is definitely worth including in your marketing plan.
11. Network in the Industry
While real estate is a competitive space, networking is still a great way to get your name out there. As covered before, not all realtors have the same audience or hook, meaning that a casual partnership with a "competitor" could actually be beneficial to your business. They might have properties or clients that they feel are more suited to your skills and vice versa, and a good relationship can lead to some great word of mouth.
Platforms like Linkedin are a great place to both analyze the competition and reach out to them, so building a good presence on there can be invaluable.
12. Use CRM Tools
CRM tools are a great way to consolidate your marketing efforts into one easy-to-use platform. CRM software essentially creates an all-in-one digital space for you to manage your business, covering everything from general sales tracking to banking information. However, a good CRM system can also be a space to organize realtor and real estate agent marketing.
Many come with the option to build a proper professional website, and to get your email campaigns in order.
Now You Know How to Market Yourself as a Realtor, Get Out There and Do It!
After reading this, you should feel informed on the best ways to market yourself as a realtor, so there's nothing left to do but go for it! Key lessons from this blog are that a strong online presence has more value than just what you see on the surface, knowing who you are and who you're selling to are vital, and that there are a lot of spinning plates to balance!
For more information on real estate, website building, and what a good CRM platform could do for your business, check out our website now!