Zillow vs Realtor: Clash of the Real Estate Websites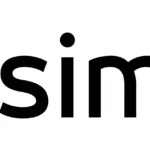 Zillow vs Realtor: Clash of the Real Estate Websites
There are a number of real estate-centric websites on the internet, designed for use by agents, investors, homebuyers, and sellers alike. Firmly sitting at numbers 1 and 2 are Zillow and Realtor. But in the clash of Zillow vs Realtor, which is actually the superior website for realtors and clients?
Both websites receive 10s of millions of visitors a month, featuring countless property listings, with each being responsible for numerous sales over the years – they have similar purposes, but there are definite differences in their results and operating systems. We've put together this blog to expand on whether you should choose Zillow or Realtor to find properties, sell your home, or generate leads.
Zillow is essentially a database of homes, focused more on providing a space for buyers and sellers to browse properties. Founded in 2006 in Seattle, Zillow has become the world's most popular real estate website, along with hosting over two dozen ancillary mobile apps across every major platform.
Zillow can be used by people looking to buy, sell, or rent a home, with the main database including images and information for houses and apartments both on and off the market.
The most famous, regularly-used feature of Zillow is probably its "Zestimates", which are estimates of a home's value based on a home's tax history. This means that consumers can compare the price of a home that's listed to Zillow's estimate of its actual value, while people looking to sell their homes can feel more confident in listing it for a price that they think is fair.
As an extension of their Zestimates, Zillow also features a Mortgage Calculator, estimating what a buyer might have to pay on their mortgage should a deal be closed. This calculator also takes things like PMI, property tax, and more into account.
It's also worth mentioning Zillow Premier Agent, a subsidiary of the main Zillow brand designed for use by agents, teams, and brokers. This product, available in both web and app forms is designed to streamline the process for realtors trying to get into contact with buyers and sellers.
The platform essentially gives agents and brokers immediate access to active sellers and buyers from the main Zillow databases, allowing for faster communications. It also comes with a number of client management or CRM tools, buyer insights, and performance tracking features.
When considering Realtor vs Zillow, the primary difference is that Realtor is more focused on the agents than the consumers. Rather than being a database platform for people to post their listings, it acts more as a database of leads for agents to use when trying to connect to potential clients.
This isn't to say that Realtor isn't designed for buyers and sellers as well, with the database of potential clients based entirely on submissions by interested parties. However, listings can't be posted to Realtor by anyone, with the platform backed by the National Association of Realtors (NAR), meaning that the listings have to go through agents first.
Much like Zillow, it features valuations for homes in certain areas, using data such as location and zip code to generate prices. One of the paid features of Realtor is that you can pay a premium (sometimes around $1,000 a month) to have exclusive access to a certain zipcode and all of its leads, which is an expensive but useful tool for agents who are trying to work in a more specific niche.
With both free and paid models at varying different price points, Realtor has developed a reputation as one of the best real estate lead generation websites out there, as well as one of the finest directories for agents and realtors.
Pros and Cons of Zillow vs Realtor
When considering Zillow vs Realtor, there are various aspects that need to be considered, such as user interface, return on investment (ROI), the quality of leads generated, and the number of listings displayed.
It's also important to remember the things that both platforms share, such as the costs of making impressions, their capacity for integration int

o CRM software

, and their abundance of training materials.
User Interface and Mobile Platforms
Both of the websites are also very well-designed and simple to use for both realtors and consumers, with clean user interfaces that are easy to understand. This similarity extends to each of the company's mobile platforms, with their app versions designed with a similar degree of user-friendly care.
The demographics of both platforms are essentially the same, attracting first-time home buyers, investors, and people that are trying to move. In terms of gender, age, and income level, the demographics are basically identical across both platforms.
PRO: Independence for Clients & Speed for Agents
Zillow offers clients the independence that they need to start their buying or selling process, allowing them to search for or advertise homes in no time at all. Similarly, it allows agents to easily find properties that are up for sale in a matter of seconds.
Zillow's basic features are fairly comprehensive, including:
Searching for homes based on location and price range

Zestmates are all entirely free
PRO: Wider Listings and a Larger Market Share
Zillow is number 1 in real estate, with 60 million monthly visitors, holding a 36.6% market share. Their high traffic rates, along with their capacity to post FSBO (for sale by owner) listings means that their database spans a wider range of homes, even if they're not connected to agents yet
CON: Cost of Making Impressions
On Zillow, the cost of making 1000 impressions is generally somewhere between $20-60, while the platform itself recommends around 5000 impressions a month. Then, you're only likely to experience direct contact with around 1% of these 5000 impressions, with those 50 impressions only generally resulting in 1 converted lead. This means you could be spending a fair amount to actually make progress.
CON: Zestimates are Largely Inaccurate
While the Zillow Zestimates are a handy tool and decent negotiation tool for home buyers and sellers, the fact of the matter is that they're generally fairly inaccurate. Zestimates are based entirely on an algorithm that processes a home's tax history, with no accounting for the reality of the home's structural integrity, interior, or anything else that could be ascertained on a real walk-through.
The lack of inherent connection to any agency means that Zestimates are never actually completely accurate, which can result in frustrating, long conversations between clients and agents.
Pros and Cons of Realtor:
PRO: Cost of Making Impressions
On Realtor.com, the process of making impressions is very similar to that of Zillow, however, the cost of doing so for the former is around half that of the latter. When you compare Zillow leads to Realtor.com leads, you should remember that the conversion rate is basically the same. This means Realtor impressions are just as valuable as Zillow impressions, at half the price.
PRO: Realtor.com Rankings - The Market Hotness Index
One of the free features on Realtor.com is their Market Hotness Index, which is a handy and interesting tool that ranks areas in the US for their "hotness". This is essentially an interpretation of buyer trend data, demand for property, and general listing views collated into a ranking to show which zipcodes are the hottest at one time.
CON: Exclusive Leads are Highly Expensive
As we mentioned earlier, Realtor offers agents the ability to access an entire zipcode of exclusive leads, however, this is a very expensive practice. The monthly price for accessing non-exclusive leads is just $200 a month, but to zone in on a zipcode with exclusive access costs $1000 a month, which is an unrealistic price for a lot of realtors.
CON: All Premium Features Cost Money
To use Realtor.com vs Zillow in a worthwhile manner, you need to have a paid subscription. There aren't as many free features as Zillow, meaning that some investment is needed to really enjoy the benefits of the platform.
Paid features include:
Listing alerts, notifying users when new listings become available for sale

Detailed market analysis reports
PRO/CON: MLS & Industry Loyalty
This point can be taken either way, as it comes with its own benefits and drawbacks. Realtor.com offers no FSBO listings, with listings only posted by licensed agents and brokers from MLS systems. This means that the listing process has to adhere to the NAR Code of Ethics, which is in a way a positive for realtors as it could result in more accurate and beneficial leads, but it does mean that the scope is somewhat reduced.
So in the match-up of Zillow vs Realtor, who reigns supreme? Well, like most subjective debates, there's no truly definitive answer. Our opinion is that to have the most comprehensive hold on your real estate market, it's worth using both.
However, as this may not be a budgetary option for you, we would recommend focusing more on your Zillow presence. Despite the lack of evidence that it results in any more lead conversion, it does hold a much higher market share, with a wider variety of listings, and far more traffic. More eyes on properties mean more opportunities to sell, so in the numbers game, Zillow comes out on top.
For more useful information and articles on real estate and CRM, visit our website today.