The Best Apps for Real Estate Investors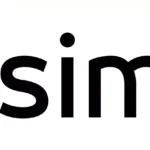 The Best Apps for Real Estate Investors in 2023
Efficiency is key in the real estate industry. No time for delays or disorganized processes. Embrace technology, as your smartphone holds immense power and online real estate investing thrives. Harness this potential by adopting apps tailored to our industry. These portals provide seamless tools, real-time information, multitasking capabilities, networking opportunities, and financial calculations. Maximize your success by exploring our top real estate app recommendations for 2023. Invest wisely and excel in your endeavors.
Top 20 Investor Apps for Real Estate
1. REsimpli
REsimpli is the combination of an intuitive and comprehensive
real estate CRM
, accounting software, a comms platform, and a campaign tracker. It requires almost zero customization and is suitable for even the most technology-averse realtor. Because everything is in one place in this real estate investing app, you can generate some great profits while keeping back-end costs to a minimum. Featuring a
driving for dollars
route tracking functionality to help real estate agents who are truly "on the road" looking for great opportunities, with this app you can choose from three payment plans. Download, and customize in just a few minutes, then away you go.
Pro Investor Tip: Using an app that's functional and optimized is crucial for a streamlined process.
2. Zillow
One of the most established property apps, Zillow allows users to search for information about a specific neighborhood or property in real-time, including information about landlords' rates and information about the broader area's values. You can also use the app to list your own properties—use the photo function to add images and the listings facility to accurately write up descriptions there and then. No more waiting until you get back to the office to advertise your latest acquisition.
3. PandaDoc
While we wholeheartedly believe that the best apps for real estate investors are those that have been specifically designed for our industry, we do also acknowledge that many other, more general apps exist that we would be lost without.
PandaDoc
is the first of its kind on our list, and the reason is that it takes so much of the pain away from document management. While the possibilities of new technology are vast, some industries have still been left with dusty piles of papers to sign and file. PandaDoc is a place where people can e-sign agreements and contracts safely—it even allows you to photograph physical papers with your smartphone and then e-sign them.
4. DealCheck
An investing app that does what it says on the label—if you need to check a realtor calculation on the go, this app will step up to the mark like the best kid in math class. The free version works perfectly well for crunching your numbers, and you have the option to upgrade to the pro version, which has cool features like property photos, reports, and MLS updates, amongst others.
5. DealMachine
One of the most specific yet super helpful realtor apps available to download to your smartphone, DealMachine is a great way to find property owners, legally and quickly get a hold of their contact details—email addresses, phone numbers, mailing addresses—and then reach out to them directly and kick off a conversation. Although simple, this app helps take one of the trickiest parts out of our job, opening the lines of communication with those key contacts and making great deals possible.
6. PropStream
Originally designed as a desktop application, PopStream translates perfectly to the smartphone. It is a paid service that allows you to subscribe to use great tools that allow for quick, efficient, and comprehensive research on your ideal properties. Not only that, but you can create lists, skip trace property owners and landlords, send your solicitation comms, and track campaigns. Although some features haven't moved over to the app from the desktop, such as marketing campaign management, researching on the go just got a lot easier.
7. Rentometer Express
Rentometer has long been a stalwart resource for real estate investors and now it has several options for those in need of mobile realtor technology. Their free version helps you find rent comps (comparisons in the rental market), you can also upgrade to access extra details, reporting options, and various ways to analyze data. This is a particularly helpful real estate investment app if you analyze a large number of properties.
8. Connected Investors
Connections make our world go round, and Connected Investors helps to put you in touch with other investors, allowing you to spot opportunities and find out crucial information about other property markets from those who are on the front line. Another resource that began its life as a website, Connected Investors is a free app where you can speak to other investors and access deals and MLS listings.
9. Mortgage by Zillow
As a real estate investor dealing with large amounts of money, there are times when a simple calculator or number cruncher won't cut the mustard. You might need to calculate payments on a purchase, on a seller-financed agreement, on an existing mortgage, or budget for a new opportunity—whatever the complex and specific mortgage calculation you need, you can use this intuitive house buying app. Zillow has branched out using its existing expertise to roll out this simple and easy-to-use platform.
10. Google Maps
This is another app in our list that is not a real estate investing app, but boy, is it a useful tool. Many smartphones have alternatives to Google Maps that are pretty effective, but when it comes to a great orientation tool, you cannot go wrong with the classic. With Google Maps, not only can you navigate your driving for dollars routes, track your mileage and history, and find neighborhood amenities, but you can also use street view to get a true feel for the area, especially if you are an online real estate agent.
11. BiggerPockets
BiggerPockets is an online community for real estate investors where individuals can socialize with more than 1.6 million members, become part of the marketplace, and find educational information. And now they have an app so that you can make use of all of this good stuff wherever you are. You can access forums, messages, podcasts, and all of the existing resources that many of you have come to know and love.
12. SnapSeed
You cannot sell a property investment opportunity without some fantastic photos, especially in the growing world of online real estate investing. A high-quality representation of your portfolio will make or break your deal—and potentially the trustworthiness of your business—and SnapSeed makes that easy. Snapseed was developed by Google and is a professional photo editor platform that allows anyone to generate great images no matter their creative prowess.
13. RingCentral
RingCentral is a business phone system that is used by many real estate companies already, and now has a handy app you can download to your phone. Useful for both phone and fax communications, this app keeps everything stored in the cloud so that you can always access it from any device. One thing we particularly like about RingCentral is that you can select your business number as your caller ID, even if you are calling from your personal cell phone, meaning you can keep your business and personal life separate.
14. BlinkList
OK, OK, so we have included quite a few non-real-estate apps in our top 20 list, but trust us, this one is well worth a download. BlinkList is a nifty tool that lists the best nonfiction books and gives you a 15-minute synopsis of each one. Keen to know what happens at the end of Real Estate Titans or Buy Low Rent High? BlinkList will allow you to take away the key facts and conclusions from the books you want to read but don't have time to get all the way through. We told you it was cool.
15. Arrived Homes
A new kid on the block, Arrived Homes is a crowdfunding platform that is gaining new fans thick and fast. It allows investors to invest in shares of rental properties for as little as $100, meaning everyone can become a real estate investor and collect their share every quarter. Arrived Homes deals with all the tricky stuff, such as locating and acquiring properties, sourcing tenants, and generally dealing with all those daily activities the seasoned real estate agent is used to. It's free to sign up for an account and see all the properties you can invest in, meaning this is one of the best investing apps for beginners.
16. CityVest
On the opposite end of the spectrum to Arrived Homes, CityVest is for accredited investors looking for institutional, national, and international real estate investment opportunities. The great thing about CityVest is that it is one of the best apps for realtors who want to invest in something beefy with a smaller-than-average amount of investment money. Institutional opportunities usually require six-figure sums, but this app pools many smaller investments (minimum $25,000) into one bundle, allowing people who may not usually be able to invest to benefit from larger, more exciting investments. This platform is safe and robust—and it has some of the best negotiators working on your behalf, resulting in great returns for you.
17. Streitwise
This app is a private REIT (a company that owns and operates real estate that produces regular income) and it allows other investors to buy shares in its low-risk, commercial real estate portfolio. An experienced team is working behind the scenes to invest in markets that are growing steadily with minimal risk so that you receive a nice lump sum out of your share—according to the latest figures, the average dividend yield is 9%. The creators of this investing app have designed their service with simple and low fees for the user new to investing in real estate.
18. Elevate Money
This app is a platform owned by REIT property owners that invites any investor of any variety to invest a minimum of $100. Because the owners are the experienced ones, they run the day-to-day errands and make all the important decisions. You simply sign up and link the app to your bank account, then select the property in which you'd like to invest. You have the option to invest once or automatically invest month on month, depending on what suits you, and receive 6.5% annual dividends split into monthly payments. Users can grow their experience as the app grows—a great way to get your foot in the door.
19. RealtyMogul
Built for anyone who wants to become a commercial real estate investor, RealtyMogul is a place where you can manage your portfolio from one simple dashboard. The team behind this commercial real estate app has vetted the property listings, has a high-quality due diligence process, and then provides ongoing expert services to its users.
20. AcreTrader
And finally, let's take a trip out of the city and into the country, where AcreTrader has pieces of farmland for you to invest in. This app has a range of farms, from crop farms to rice farms to orchards, all over the U.S. They also know their investors may not be readily available for a tractor ride any time soon, so they provide great quality photos, maps, and other documents for your to peruse before making an investment. It's quick and easy—and a great way to expand your horizons.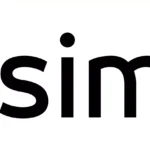 So there we have it, our top 20 best apps for real estate investors. Because we know just how important it is to be efficient in this industry, added to which our smartphone harnesses more power than even our laptop computers nowadays, we think it's a no-brainer to download one or more of these apps to enhance your working day as an investor.
While it would be hard to choose the best real estate app, a combination of an all-in-one CRM and workflow management app like REsimpli with Google Maps might be the answer you're looking for to keep track of all your hard work.
Apps like Zillow allow us to tap into communities and forums where we can share information and learn from our fellow investors, while BlinkList can give us access to books and books of current thinking in just a few minutes.
Some well-established real estate investor websites have moved into the app world, such as BiggerPockets, and we saw that there are many house finding apps for beginners and seasoned investors alike, as well as property finders for city, town, and country lovers.
And let's not forget the admin—SnapSeed will take some great photos of your properties, while PandaDoc makes gathering signatures as easy as pie.