Video walk-through of our newest property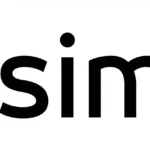 We just got another property under contract today. This property we are purchasing through another wholesaler. The house is in Miller Beach neighborhood of Gary, IN.
The house is in good shape overall. It needs some TLC but it is only 4 blocks from the beach and will make a great long-term rental.
We are estimating spending around $15,000-$20,000 in rehab including some work to the mechanical of the house.
The wholesaler texted me last night about this house and I had Maria, my Project Manager, set up a time with the wholesaler to look at the house this morning. Maria called me on video call from the house and she walked me through the house in 5 mins.
We made an offer to the wholesaler and Maria always carries blank purchase agreements in her car (just in case) and she had the wholesaler sign the contract and we should be closing next week once the title clears.
This is the actual text message exchange I had with Maria about negotiating:
Below is the video link to the house: