The Disciplined Will Survive by Austin Hendrickson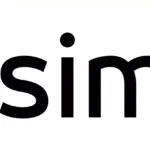 This year is quickly moving along and I am hustling to keep pace with my 2018 goals. The response rate on my direct mail has been a lot lower than normal so I am going to increase the mailings going forward and also plan on switching up my lists to hopefully hit some targets that are not receiving as much mail. A few of the calls I received said they are being inundated with investor postcards and letters. It is definitely a competitive market and the disciplined will survive. I am currently working with some developers on some land deals in the southern part of MN and also picked up another few properties this month. I will keep everyone updated on how those deals progress.
My brother recently moved to Puerto Rico and we are looking at investing there as it is a buyer's market and prices are very low due to the islands economy and Hurricane Maria. This is something we have to due a lot more due diligence on but we already have a team being assembled with boots on the ground so it could be an interesting option moving forward. This would be more of a long-term play, going for cashflow and perhaps appreciation further down the road as some icing on the cake. We have put in some offers on properties here in the local market we operate in but deals are tough to find. In the long run discipline and patience will pay off. Work is still in full swing Monday to Saturday but I am finding time on Sundays and streamlining some of my business to help alleviate the time burden on me.
I also placed a renter in my new condo renovation that is finally wrapping up. The renter's work contacted me and sent me a check immediately upon the signed lease for the security deposit and first months rent. The condo is by a hospital which has a high demand for rentals for its workforce. I am sure there are investors who specialize in this, a bit like student rentals but it is always nice when there is a business paying you rental income. Time to keep looking for the next few deals!