The Desert Drug House Purchase by Brad Bone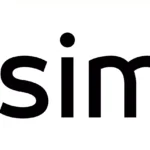 There is a little home in Ridgecrest, CA, that until the first week of January, was the local eye sore and bane of the neighborhood. The seller was a man (let's call him Dave) who at one time, was well known and well respected in the community. Unfortunately, he had fallen on hard times after his wife had passed away, and for some reason, he started hanging out with the wrong crowd. Tweakers are manipulative. If you let one into your life, they quickly drag you into theirs and before Dave knew it, they were crawling all over his house and shooting up in his backyard.
Dave received a postcard from us sometime in late December asking if he'd be interested in selling. Dave was interested…he was really interested. He owed $21,000, was 4 years behind on property taxes and desperate to sell and get out of town…I didn't blame him. We came up with a plan that Dave was happy with and we bought his house 17 days after he first called us.
We paid $46,000 cash, trash included. Here's what we love about this house…after we pushed aside the dirty laundry, drug paraphernalia, and general debris, we could see the bones were solid. The garage had been legally converted by Dave himself during an earlier, less-confusing time in his life. There was also a partial un-permitted space that we could easily knock down and clean up. Someone had stolen the electrical meter but that could be dealt with. The roof was in really good shape.  The floors were covered with some decent looking tile and there was plenty left over in a storage shed to finish out the kitchen. There was no evidence we could see of the house ever being used as a meth lab…it was just used by addicts who didn't like to clean up after themselves.
Several weeks after we bought the house, we still had some sketchy folks poking around the property, but the Ridgecrest Police department promised to do extra patrols because we were cleaning up their small town. All in, we should be at about $23,000 in repair costs. ARV comps suggest we should be able to sell for $110,000.
I'm happy for Dave. He's moving on. Hopefully he can get his life turned back around. We were able to get him the cash he needed in his timeline and get rid of his problem.