Sharad Mehta – Things didn't go as planned on Jan 12, 2018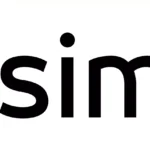 Just wanted to provide a brief update of an appointment that we had today. We had a seller call us 2 days ago about a house that he inherited and wants to sell. The house is in Merrillville, IN and sold for $75k back in 2008 and then the owners passed away in 2012 and the current owner inherited the house. The house is currently occupied with tenants.
So my assistant called him and got some basic information about the house and set up an appointment for today to look at the house. My project manager, Maria, gets to the house. The owner was running late so Maria asked the tenants if she could walk around the house and have a look. The house is a 3 bed/2 bath bi-level with attached 2 car garage. Maria called me on video and walked me through the house and the house appeared to be in really good condition. It was bit dated but overall in good condition.
All the mechanicals appeared to be in relatively good shape. The house does have a boiler which is usually a red-flag because if you want to add central air it can get pretty expensive but this house already had central air, which was a really good thing. The hot water heater was a bit dated but had copper plumbing and electric appeared to be 100 amps with 20 space breaker panel.
The kitchen and bathrooms were functional but if we wanted to resell the house, we would need to gut them and update them. The interior also needed new paint and flooring but drywall appeared to be in good shape.
The exterior of the house had half brick and half siding and they were both in great condition. Windows were all vinyl. We couldn't tell much about the roof as it was covered with snow. The house had a nice big yard too.
Based on the comps we had run, we figured the house was worth around $160k and based on the conversation my assistant had with the seller, he wanted $120k for the house. $120k is where we would want to be at to make some profit on the house.
So we figured if we want to be at $120k all-in and our rehab and holding cost will come to around $30k plus $5k for closing cost for the purchase side, we figured we will start out at $75k and then go up to $85k max to hopefully purchase it. So I discussed all this with Maria and told her to tell the seller that we will pay all the closing cost and he can walk away with money by next week. She was all excited to speak with the seller and hopefully, get him to take our offer.
I was anxiously waiting for Maria to call me with some good news. She calls me 5 minutes later and said "Sharad, this seller was so rude. He said he wants $120k and when I started out at $75k. He just walked away, got in his car and said 'Thanks for wasting my time' and drove away"
We will put the seller on our follow-up list and hopefully, with time he will be more open to a number closer to ours than his.