The Best Real Estate Investor Software: 10 Top Choices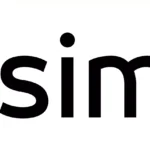 The Best Real Estate Investor Software: 10 Top Choices
In the dynamic, highly competitive world of real estate investing, leveraging the right tools can be the difference between consistent success and stagnation. Real estate investor software has become one of the most important tools in this field, with various solutions out there designed to streamline operations, analyze markets, and manage financials efficiently. Whether you're working as an individual entrepreneur or operating within a large-scale commercial investment firm, finding the best real estate software is a critical step for anyone serious about capitalizing on property investments.
This class of residential and commercial real estate software has revolutionized the industry, offering solutions that encompass everything from customer relationship management with real estate investor CRM software to financial oversight through the best accounting software for real estate investors. As the market grows increasingly cut-throat, having software that caters specifically to real estate investors, whether for management, accounting, or maximizing customer engagement, can enhance the decision-making process and general operational efficiency.
In the upcoming sections of this blog, we'll dig deep into how these digital tools have become essential for modern real estate investment strategies. We're also going to offer some actionable insights into choosing the best software real estate investors can use in achieving their business goals, ultimately positioning you for success in the bustling market.

Benefits of Real Estate Investor Software
The widespread adoption of real estate investor software has occurred because of the plethora of advantages they offer, transforming how investors manage their portfolios. By integrating advanced digital technology into the day-to-day operations of real estate investing, professionals have seen massive increases in their operational capacities. It's clear that real estate software for investors is not just a luxury option but a necessity for anyone looking to thrive in the current market.
We've listed some of the key benefits of employing real estate investor software:
Streamlined Operations
One of the most immediate benefits of finding the best real estate software for investors is that it can simplify the most complex operational tasks. With intuitive, user-friendly interfaces and automation features, processes that once took hours, such as tenant screening, lease management, and general maintenance tracking, can now be accomplished in a matter of minutes. This frees up valuable time, allowing investors to focus on growth strategies rather than getting bogged down in the soup of administrative duties.
Increased Efficiency
Efficiency is the lifeblood of any successful real estate investment. Real estate software for investors can do wonders for optimizing workflow, effectively reducing redundancy and eliminating manual errors. The automation and streamlining of repetitive tasks, such as rent collection, expense reporting, and sending out vital payment reminders, ensures that the day-to-day operations are not just smoother but also far less prone to human error.
Time Savings
Time is a scarce commodity for investors—especially those spinning multiple plates at one time. By leveraging the best real estate investor software possible, the hours saved can be substantial. These systems generally come with centralized dashboards that offer quick overviews and instant access to various aspects of the business, whether reviewing financials or property maintenance requests, all of which contribute to more productive time management.
Accurate Data Analysis
In a data-driven industry such as real estate, making decisions based on accurate, vetted, and crucially up-to-date information is vital. Software solutions excel at aggregating data from a variety of different sources and presenting it in an easy-to-understand format. Whether you need help tracking market trends or assessing the performance of a specific property, the software's ability to analyze and interpret data provides investors with the actionable insights they need to make educated decisions.
Informed Investment Decisions
Ultimately, the goal of real estate investor management software is to empower professionals to make the best possible decisions. By providing comprehensive performance reporting tools, predictive analytics, and real-time market data, these platforms equip investors with the information necessary to identify opportunities and risks, forecast returns, and adjust their strategies accordingly. With a stronger grasp of market dynamics and property performance metrics, investors can confidently expand their portfolios or pivot their tactics to align with the ever-changing real estate landscape.
In conclusion, real estate investor software is not just about replacing older processes with the newest technology; it's about giving into the benefits of a system that works tirelessly behind the scenes to ensure every aspect of the investment process is optimized from front to back. From swiftly finding and acquiring properties to comprehensively managing them and making strategic financial decisions, the right software can significantly uplift an investor's ability to succeed in today's competitive market.



Top Real Estate Software for Investors
The real estate investment landscape is dotted with numerous software options for investors to leverage, each designed to make business management more efficient and data driven.
With so many options out there, we took the liberty of crafting a curated list of ten top-notch real estate investor software solutions in the market, highlighting their features, functionalities, and pricing.
REsimpli is a comprehensive real estate CRM system that streamlines business processes by centralizing data, marketing, sales, and operations. With its platform tailor-made for solo investors and firms, it makes standard investing and wholesaling processes smoother, more efficient, and, ultimately, more likely to generate revenue.
Key Features:
Full Accounting Suite:

Financial processes are made smoother with their in-built accounting software.

KPI Dashboard:

You can keep track of your performance indicators with ease with REsimpli's detailed KPI reports.

Team Leaderboard:

The team leaderboard allows for the encouragement of healthy competition and teamwork.

Marketing Automation:

Use their marketing tools to automate emails, SMS messages, VM drops, and more.

e-Signing Capabilities:

REsimpli allows for deals to be closed from the comfort of your office.

Full Lead Management:

From generation to relationship maintenance, REsimpli has all the features in one place.
Unique Selling Points:
Integrated seller and buyer management systems for all investment plans.

Speed to lead features for the quickest possible responses.
Pricing:
Basic Plan: $99/month
Pro Plan: $299/month
Enterprise Plan: $749/month
PropStream offers users a deep dive into the realms of property data and analytics, catering to both seasoned investors and career beginners, offering massive data points.
Key Features:
Nationwide Data Access:

PropStream is renowned as a lead generation software, offering a wide range of leads from across the US.
Targeted Lead Generation:

Along with offering nationwide data, it also allows for more well-targeted lead sourcing.

Rehabilitation Estimator Tool:

For fix-and-flippers, the CRM offers a rehab cost-estimation tool.
Unique Selling Points:
PropStream offers over 20 billion data points for comprehensive property insights that wholesalers can use effectively.
Pricing:
Monthly: $97 (including a 7-day risk-free trial)
REISift is another CRM software focused mostly on the processes of sales and marketing in the real estate industry.
Key Features:
Integrations:

REISift is easily integrated with a variety of different software tools for a comprehensive system.
Click-To-Call Capabilities:

With their dialer, you can easily call your leads with the click of a button.

Various Channels:

Their marketing suite offers direct mail, social media, and SMS marketing materials, among others.
Unique Selling Points:
Its clear marketing focus ensures efforts are optimized to the highest capacity.
Pricing:
Essentials: $49/month
Professional: $149/month
Business: $299/month
REIPro is a real estate investor software with an overarching focus on lead generation and marketing for real estate investors. It's also known for offering extensive property databases and a robust deal analyzer tool.
Key Features:
MLS Comparable Deals:

REIPro aligns its lead generation strategies with the MLS, allowing for market-standard deals to be made.
Property Sales Records:

By offering records of property sales, this software makes it easy to track your performance indicators and professional patterns.

Task Management and Automated Follow-Ups:

Their system makes it easy to manage tasks, such as follow-up communications and lead nurturing.
Unique Selling Points:
REIPro offers a comprehensive lead generation and CRM platform that's easy to use.

It offers multiple-user access, allowing for wider team collaboration.
Pricing:
Free Trial: 14 days
Standard Plan: $97/month (single user)
Standard PLUS: $129/month (up to 5 users)
Team Plan: $197/month (up to 10 users)
DealMachine is recognized throughout the industry for offering remarkable ease when it comes to connecting with property owners while simplifying the process of making purchase offers.
Key Features:
Property List Creation via Driving:

DealMachine is known for its powerful

Driving for Dollars

application.
Skip Tracing:

This software makes it easier to track down potential clients, even when the data is hard to find.
Real Estate Data Access:

DealMachine offers real-time market data, allowing for informed decisions.

Mobile Map Routes:

The Driving for Dollars app allows for route planning, ensuring maximum efficacy.
Unique Selling Points:
Efficiency in reaching out to property owners through a variety of channels.
Pricing:
Free Trial: 7 days
Starter: $49/month
Professional: $99/month
Elite: $249/month
Buildium stands out from other investor software options as a powerful tool for property management, allowing for an all-in-one solution to handle financials, maintenance, and leasing activities.
Key Features:
Data-Driven Portfolio Insights:

This software allows property managers and landlords to keep comprehensive track of their properties.
Investment Analysis Tools:

Easily check the ROI and other KPIs of your properties with actionable data.

Mobile-Friendly Interface:

Property managers can access vital information wherever they are with Buildium.
Unique Selling Points:
The software is made easily accessible from any device with an internet connection.
Pricing:
Essential: $52/month
Growth: $166/month
Premium: $479/month
ARGUS serves a wide range of real estate fund managers, offering extensive analytical features, from cash flow analysis to strategic planning features.
Key Features:
Risk and Scenario Analysis:

ARGUS offers predictive risk analysis for various scenarios, ensuring decisions are considered and careful.
Various Software:

Their software umbrella covers commercial developers, property valuations, and fund management.

Regular Reporting:

ARGUS delivers accurate performance reports at regular intervals.
Unique Selling Points:
ARGUS is well known as a wide-spanning, scalable, and end-to-end safe platform.
Pricing:
Free trial system
Zillow Premier Agent is integral for all professionals who use Zillow listings, offering a robust CRM for non-stop lead management.
Key Features:
Import Leads from Multiple Sources:

While there is an emphasis on Zillow leads, Premier Agent also allows for the importing of leads from various sources.

Detailed Lead Activity Insights:

Zillow Premier Agent allows for the detailed tracking of lead activities.
Unique Selling Points:
Personalized reports for teams and solo agents while offering detailed insights into properties.
Pricing:
Free with a pay-per-lead system.
Propertybase is a comprehensive real estate investor CRM software solution for real estate professionals, built on the backend of Salesforce, integrating IDX lead generation and MLS property listings from all over the country.
Key Features:
Pipeline Monitoring:

Propertybase offers the capacity to easily monitor every stage of the sales pipeline.
Drip Marketing Campaigns:

Their CRM system allows for drip marketing campaigns, so no leads fall through the cracks.

MLS/IDX Integration:

With MLS and IDX integration, there are countless different listings to choose from.
Unique Selling Points:
An all-in-one platform built on the backbone of the Salesforce system.
Pricing:
Custom pricing with Demos available.
Connecteam is the perfect tool for wider real estate investment teams, allowing leaders to manage every member of their firm with ease.
Key Features:
Team Scheduling:

With this tool, you can make sure your team stays on time throughout operations.
Task Management:

Connecteam not only keeps people on time but also ensures everyone stays on top of their correct tasks.

One-Click Payroll:

Make sure your team is paid promptly with their super-fast one-click payroll function.
Unique Selling Points:
While not strictly a real estate software, this tool is perfect for wider firms.
Pricing:
Small Business Plan: Free
Basic: $29/month
Advanced: $49/month
Expert: $99/month
Each of these real estate investor software tools comes with its own unique set of tools designed to cater to different aspects of the investment process. Whether for property management, lead generation, or data analysis, there are software solutions that fit the specific needs of any real estate investor.
Factors to Consider When Choosing Real Estate Software
Selecting the right software is crucial for investors who want to streamline their operations, make informed decisions, and maximize their returns. Here are some essential factors to consider:
Business-Specific Needs
Investors must choose a tool that caters to their particular requirements. For instance, a residential investor might need features different from a commercial investor. Identify the tasks you perform regularly and select software that excels in those areas.
Scalability
As your portfolio grows, your software has to keep up with it. Make sure to choose software that offers scalability to avoid the need for switching systems in the future, which can be costly and time-consuming.
Cost-Effectiveness
Consider the software's cost relative to its features and your budget. High-priced software might offer comprehensive functionalities, but you need to consider whether you will use all of these features—value for money trumps all.
Usability
Ease of use is everything. Software with a steep learning curve can stand in the way of productivity. It's important to find solutions that are intuitive and user-friendly, ensuring you and your team can adopt them quickly.
Integration Capabilities
The ability to integrate with other systems you already use (such as email, calendars, and accounting software) is a significant advantage. It streamlines workflows, ensuring that you don't have to manually transfer data between systems.
Customer Support and Training
Quality customer support can reduce downtime and improve user experience. Opt for software that offers robust support and resources to assist you whenever issues arise.
Mobile Accessibility
In a world where business is increasingly conducted on the go, having mobile access to your software is almost non-negotiable. This allows you to manage investments anytime, anywhere.
Security
Real estate transactions involve sensitive information, so finding software with strong security measures in place to protect your data from breaches is essential.
Data Analysis and Reporting
The ability to analyze and report on your data is crucial for making wise decisions. Look for software that provides insightful analytics and customizable reports.
Customization
Every business has unique processes. Choose software that allows for customization to your specific business practices and provides a more personalized experience.
Compliance
Make sure the software complies with industry regulations. This is especially important when it comes to financial data and privacy laws.
Updates and Maintenance
Software that is regularly updated is more likely to stay relevant and offer protection against evolving security threats and demands.
Reviews and Reputation
Research what other people are saying about the software. User reviews and testimonials can provide valuable insights into the software's performance and reliability.
Future Proofing
Technology evolves rapidly, and real estate is no exception. Consider whether the software keeps pace with emerging technologies, such as AI and machine learning, which can offer a competitive edge.
Trial Periods
A trial period allows you to test software in your environment, so make use of free trials to assess how it fits with your business before making a financial commitment.
Choosing real estate investor software that aligns with your needs and goals is not just about the features offered; it's about how well it fits your business model, enhances your efficiency, and helps you achieve better results.
Conclusion
In the dynamic real estate landscape, leveraging technology can make all the difference. Real estate investor software stands out for professionals looking to enhance their business operations, boost growth, and stay ahead in the market. By automating mundane tasks, offering data analysis, and providing insights, these solutions empower investors to make decisions and maximize their potential.
The benefits of integrating software into your practices are clear:
Increased efficiency

Better time management

Enhanced accuracy

Strategic investment decisions

Real-time analytics
We encourage our readers to actively explore the recommended top options. Taking advantage of trial periods, engaging with support systems, and evaluating the software's alignment with your investment goals will guide you to the right choice.
For more on the real estate industry, visit our blog today.