The Best Gifts for Realtors in 2023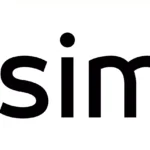 The Best Gifts for Realtors in 2023
Whether you're an agent yourself, have recently worked with one, or are in charge of a team of junior realtors, getting gifts for realtors is a great way to show your appreciation for all of their hard work.
We've put together this article to give you some gift ideas for real estate agents, along with some guidance on how to select the best gifts for realtors that you know.
The Best Gifts for Real Estate Agents
Flowers are always a winner when it comes to gifts for realtors. Getting a nice bouquet of flowers is a great way to congratulate a realtor on some good news, while also working great as a thank-you gift for someone's hard work.
A cocktail or whiskey smoker set is a cool gift, working great as a gift for male agents especially. It allows people to add a little flavor and theatre to their home bars, smoking up different wood chips to infuse into whiskey and cocktails.
(P.s. goes great with a nice bottle of whiskey!)
Engraved Business Card Holder
Business cards are a great way for a realtor to communicate with people and share their information – that's why nice engraved business card holders are great gifts for a realtor. Not only do they look great, but they'll keep all the business cards perfectly safe!
In keeping with the theme of our last realtor gift idea, a nice leather or vegan leather portfolio is a stunning, stylish, and useful gift for realtors. These can be used to hold documents, tablets, and stationery, perfect for a day on the job.
This is a gift for realtors that can be used in their homes or at open houses! A nice charcuterie board is a great addition to cocktail parties, while it's also a perfect tool for laying out snacks when inviting people in to view a property on sale. Practical and fun!
Gift baskets are always a good call, regardless of your familiarity with the realtor. If you know them well, you can get them a specific gift basket that you know they'll love, while a more general one is a safe bet for an acquaintance, as they're sure to like something in it.
If you're friends or family with someone who's recently embarked on a career journey into real estate, getting them a book of guidance and tips is a surefire way to show them that you care.
This one can be tricky, as you may not always know if someone drinks or not, but if you know someone is keen on wine, it's a home run every time. A nice, relatively expensive bottle from the vine is a classy gift for realtors, regardless of familiarity level.
If you're in charge of a team, making a significant amount more than your junior members, offering a trip is a great way to show your appreciation for their work. Whether you organize it yourself or offer staff coupons to book their own stays, it always means a lot.
One of the biggest challenges of being a realtor is marketing, which these days requires you to be a writer, director, and actor. With a good phone tripod, a realtor can at least be a more confident director of photography, with a valuable tool for creating promo content.
Stainless Steel Water Bottle
When out on the town all day connecting with prospects and showing properties, it's important to stay hydrated. That's where a nice, double-wall insulated stainless steel water bottle comes in as a great gift, keeping realtors refreshed on the move!
Much like how realtors need to stay hydrated when they're out all day, phones need to stay properly juiced up and ready to go. Portable phone chargers are good gifts for real estate agents, so they can maintain connection throughout a busy working day.
Know a realtor with a lust for the outdoors? Why not provide them with some tools for their next exploration of the wild? Camping chairs, stoves, and lamps are all great choices for the agents you know who love getting out in the fresh air and seeing the world.
Gift cards sometimes get a bad rap, and sure, we get it. However, if you're not that familiar with a realtor in your life, it makes more sense to offer them some freedom to choose their own gift, rather than taking a gamble. Just choose a safe bet, like a coffee shop.
Ideas for Selecting Good Gifts for Realtors
What's important to remember is that the realtors you know are still just people at the end of the day. Sure, they might be interested in the best books on real estate or a tool they can use to make their job easier, but it's important to remember who they are at their core.
Consider Your Relationship & Their Career
It also depends on how close you are with them and the stage they're at in their career. If they're a good friend, consider what you actually know about them and buy based on that.
If you're less familiar with them, don't be afraid of choosing something more general. If they're at the start of their career, something related to real estate might be a nicer choice, while a seasoned pro is probably going to be happier with something that doesn't remind them of work.
At the end of the day, real estate agents work very hard, and everyone deserves a treat once in a while. Whether you're looking to congratulate them, give some realtor thank-you gifts, or celebrate someone's birthday, you should treat it as you do any other gift.
Consider what you know about the recipient, and do your best to make them smile!
For more on real estate and CRM, visit our website today.