Jan 8, 2018 – 1st week results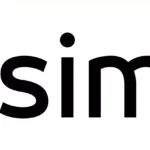 So it's been a week since I sent my first mailers out and I wanted to share the results so far:
I sent out 1,298 mailers and so far I have received 16 calls from it which gives a call back rate of 1.23%. Out of the 16 calls I received, I have one appointment set to look at a property today so that's a 0.08% for appointments out of total mailers and 6.25% appointment rate out of calls.
| | | | |
| --- | --- | --- | --- |
| Total Mailers | 1,298 | | |
| Total Calls | 16 | 1.23% | |
| Total Appointments | 1 | 0.08% | 6.25% |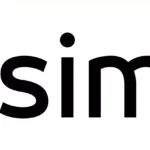 My assistant answers/returns all the calls but we had one voicemail this morning that I returned so I will talk about how that call went.
These are actual comments I am copying and pasting from our CRM as I was speaking with the owner (please excuse the typos):
Want to get rid of it. Someone called to rent out. Just finished doing some major work. New plumbing, gas pipes. This past Dec and Jan. Lives out of state.
Jan 8, 2018, 9:58:09 AM
Hard to maintain out of state. It's currently occupied because tenant was homeless. Tenant is on 6 months lease.
Jan 8, 2018, 9:58:40 AM
Lease is through end of June. Owner would like us to let the tenant stay.
Jan 8, 2018, 9:59:00 AM
Looking to get out of property. Don't want to he landlord out of state anymore.
Jan 8, 2018, 9:59:17 AM
Finished part of the basement
Jan 8, 2018, 10:00:08 AM
The lady (let's call her Ms Mary) who lives out of state purchased her property in 2007 for $25,000. Since she purchased she has made some upgrades to the property like putting in new plumbing and new roof on the house and garage (though garage roof has had some damage to it).
The house is a small 2 bed/1 bath in not a very good part of Hammond, IN and she wants to sell because she doesn't want to be an out of state landlord anymore. She just rented the house to a person who was desperate to move in because the potential tenant was homeless (huge red flag). As we were talking Ms Mary mentioned that there are other repairs that she would like to do but hasn't had resourced to do like the house needs new flooring and needs to be painted. As she was saying this I was thinking what kind of tenant would move in a house that needs new flooring and paint.
Ms Mary is obviously looking at a probable eviction case with her property. She mentioned that the house is rented for $850, which is on the high end for this part of town. Ms Mary of course didn't run any credit or background check on the tenant and was eager to start getting some cash flow on the property.
So after processing all this information we got to the part of how much she would like to sell the house for and she said she wants $50,000 which is double of what I would pay for the house. I asked her how she came up with the $50,000 and she said it is based on assessed value of the house.
I offered her $25,000 for the house but she just wasn't open to any low offer relative to what she thinks is the market value. She said that she bought the house for $25,000 herself with the intention of flipping and making some profit. She has owned the house for more than 10 years now and unfortunately, she bought the house at the peak of the market and now the house is worth around what she paid for it.
She plans to list the house with a real estate agent and sell for what she thinks is market value.
I plan to follow up with her once next week and then every 3 weeks after that to see if there has been any change in her situation.
Overall, I would say it's been a good week. The call back % has been higher than what I expected. Not sure if it's the list or the mailer type I selected, but I will take the results so far.