Your Business is Only as Strong as Your Systems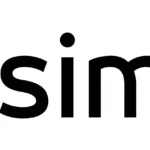 Your Business is Only as Strong as Your Systems'
You can't manage people but you can manage processes and systems.'
You're ready to meet the potential buyers of your first fixer-upper property. You've worked day and night to finish the job, and everything is in place. Just when you're about to meet your clients, you receive a call from the HOA complaining about your fence panels or the uncut grass. How would you react? Frustration and agitation are part of the equation.
Entrepreneurs often over-estimate their ability to execute the tasks at hand, not because of the lack of talent but due to the constraint of time. Irrespective of the level you operate at, embrace the fact that you cannot be everywhere all the time. Things may be left undone, forms unfilled, and bills unpaid, just because you're trying to do everything yourself.
So, how do you build a successful real estate company without exhausting yourself?
By creating systems that handle every aspect of your real estate investing business.
The key is to create systems that can handle every aspect of your business, and work independently in your absence. By doing so, you can expect consistent results irrespective of the person in-charge.
Introducing business systems will:
• Allow your business to run in your absence.
• Ensure execution of tasking.
• Have someone available to answer potential customers promptly.
• Make lead generation efficient.
Above all, if something is left undone, there will always be someone held accountable which allows you to run the business efficiently.
How to start creating systems for your real estate business?
Start with simple systems that allow efficient completion of different tasks. Here are three key requisites for any system:
• What is the purpose of the system?
• Who is responsible for execution?
• How do you measure results?
Keeping these three factors in mind will allow you to create an efficient system without waste.
4 Real estate systems to grow your business exponentially
Lead Generation and Marketing System
When it comes to real estate, your network literally defines the scale of your business. Lead generation is the most critical aspect of real estate investing, and you need a system that creates leads on a daily basis.
You cannot put lead generation in between deals or when you're free of other tasks. It has to become a part of your daily routine. If you're just starting out, create a system that requires you to set apart time for lead generation every day. The market offers some prominent solutions for marketing and lead generation; choose one that provides consistent results. Ensure that you have a customer relationship management (CRM) solution to adequately follow-up on the leads you have to maximize your conversion rates.
Operational System
An effective operational system is the backbone of your business. Focus on creating teams that can handle the task at hand whether it be construction, paperwork, bank communications, or inspections. At any point in time, remember that you cannot do everything by yourself, and for exponential growth, you should not do everything by yourself.
Hiring an operations manager might help. Always treat real estate investing as a business. It take the right people to manage each part effectively.
Streamlined Communication System
You need an efficient communication system which allows you to enter clients' information, set meeting schedules, and send follow-ups. Initially, you may want to start using a physical planner or Google Calendar, but eventually you will need to use better systems like CRM to automate communications.
It's quite often to meet people interested in real estate. We meet prospects at the coffee shop, at community events, and even at a car wash. However, most of these leads are wasted because of the lack of a follow-up. Start grabbing these potential opportunities and you're on your way to creating a successful real estate business.
Accounting System
If you do not have a system to track your accounting, it's just a matter of time before you're either bankrupt or the IRS comes knocking. You need to track the money that's going out on every single deal and the money coming in. Cash is the lifeblood of your business and you need to treat it with respect.
An efficient accounting system isn't just about keeping track of your cash flow. It should handle things like: contractor payments, material payments, payments for utilities, rental income, etc. You don't need a complicated or expensive system in place but you should have a solid system with an experienced book keeper and accountant.
As human beings, we're creatures of habit. Introduce the best habits in your routine, and you'll see the best results in future.