The 15 Best Books on Wholesale Real Estate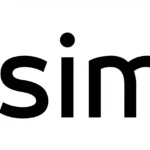 The 15 Best Books on Wholesale Real Estate
Wholesale real estate is the practice of entering into an agreement with a seller and then assigning that contract to a buyer, acting as the intermediary. Real estate investors use this strategy to get properties at a reduced price without purchasing the property outright.
Given its potential for high returns and low up-front investments, understanding the intricacies of wholesaling is paramount—and one of the best ways to acquire this knowledge is through reading. Luckily, numerous authors have shared their expertise in the form of comprehensive guides.
In this article, we will look at the top 15 wholesale real estate books recommended for newcomers and seasoned professionals.
15 Best Wholesaling Real Estate Books You Must Read
The Real Estate Wholesaling Bible by Than Merrill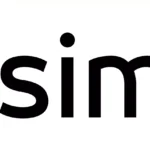 Journey into the lucrative world of real estate wholesaling with Than Merrill's enlightening guide, The Real Estate Wholesaling Bible. Going further than discussing profits, this guide paints wholesaling as a fine art within the real estate sector.
Key Takeaways:
Master the art of real estate wholesaling: Find out exactly how to wholesale real estate, with details of sourcing, analyzing, financing, and seamlessly selling wholesale deals.
Architect a self-sustaining enterprise: Learn to construct a robust, systems-oriented business, freeing you from the shackles of micromanagement and daily operational hassles.
Champion a community-driven approach: Understand the broader implications of a well-oiled wholesaling machine that not only propels owners and employees forward but also leaves a positive imprint on the community.
From Merrill's perspective, real estate investment transcends mere monetary gain—it's a balance between financial prosperity and personal fulfillment. Achieving success, according to him, is striking this delicate balance, ensuring the realms of business profitability and personal happiness coexist.
If You Can't Wholesale After This: I've Got Nothing For You… by Todd M. Fleming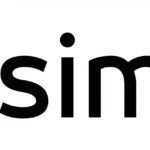 As the inaugural installment in the I've Got Nothing For You… series, this guide pledges to not only introduce you to the foundations of real estate investing but also pave the path to financial liberation.
Designed with a straightforward approach, Fleming's book is an indispensable tool for those disenchanted with the conventional grind of the 9–5 and yearning for a fresh start. Drawing from personal experience, Fleming's initiation into the real estate realm began with a mere $11 in his bank account—a testament to his belief that financial barriers should never deter prospective investors.
Key Insights:
Shift Your Perspective: Reevaluate your perceptions of wealth and opportunity, understanding that prosperity is often a mindset shift away.
Practical Wealth-Building Steps: Find actionable advice that draws from Fleming's personal journey, ensuring you can confidently embrace the world of real estate wholesaling.
Beyond Monetary Gain: Recognize the holistic benefits of real estate investment, including the potential for a lifestyle redesign.
As Fleming articulates, the power to rewrite your financial narrative lies within. With the right guidance and mindset, anyone can turn the dream of real estate wealth into reality, creating not just a profitable business but a legacy for the future.
The Best Wholesaling Book Ever by Alex Saenz, Carlos Reyes, and Sal Shakir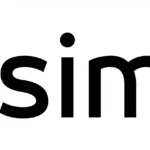 Venture into the intricacies of real estate wholesaling with the masterful insights of The Best Wholesaling Book Ever, penned by industry titans Alex Saenz, Carlos Reyes, and Sal Shakir. Amid a sea of books advocating the allure of real estate with minimal capital, this guide stands apart, radiating authenticity and unmatched expertise.
Why is this book different? For starters, its authors, the minds behind All-In Entrepreneurs, bring to the table a colossal experience of over 1500+ combined real estate transactions. They don't just preach; they practice and excel in the realm of wholesaling, and their book is a testament to that.
Key Takeaways:
Blueprint to Success: Follow a proven roadmap enriched with million-dollar scripts and proprietary systems.
The ALL-IN Success Formula: Transition seamlessly from a real estate greenhorn to full financial independence using a formula tested and perfected by the authors.
Personal Empowerment: Recognize the power of individual agency and self-belief, understanding that the true key to success in wholesaling (and in life) resides within you.
Poised to revolutionize your perception of real estate and wholesaling, this book immerses you in a journey of learning and growth.
The Wholesaling Blueprint by Luke Weber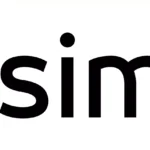 Dive into the intricacies of wholesaling with Luke Weber's definitive guide, The Wholesaling Blueprint. Contrary to many overly hyped titles flooding the market, Weber's work stands apart thanks to its clarity and depth, earnestly delivering on its promise—a genuine blueprint to master the nuances of wholesaling in any market landscape.
Key Highlights:
Comprehensive Approach: Weber unravels the multifaceted world of wholesaling, elaborating on the specifics: how to unearth lucrative properties, master the art of negotiation, employ effective contracts, discover the right buyers, and scale the venture into a veritable goldmine.
Tried and Tested: Drawing from his real estate journey since 2003, Weber ensures that every tip and strategy he shares stems from his personal experiences, maximizing its authenticity and applicability.
Empowering the Readers: Disheartened by the countless stories of unfulfilled potential and lack of actionable direction in the domain, Weber meticulously documented his daily business operations, transforming it into a gold-standard playbook.
If wholesaling real estate has piqued your interest, then The Wholesaling Blueprint is the book for you. It doesn't merely instruct; it empowers, ensuring every reader is equipped to carve their success story in the dynamic realm of wholesaling.
The Art of Wholesaling Properties: How to Buy and Sell Real Estate without Cash or Credit by Alex Virelles and Aram Shah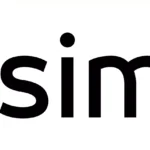 Delve deep into the world of real estate wholesaling with The Art of Wholesaling Properties by Alex Virelles and Aram Shah. This isn't just another theoretical guide; it's a reservoir of insights extracted from the duo's illustrious careers, boasting over a thousand home flips combined.
Key Features:
Pragmatic Offer Strategies: Learn how to craft offers with a high acceptance rate.
Discover Hidden Gems: Master the techniques to unearth motivated sellers who aren't overtly visible in the market.
Leverage Real Estate Agents: Use MLS to its maximum potential, finding those precious gold mines.
Effective Negotiation: Utilize tried and tested scripts that deliver optimal results when negotiating with sellers.
For those with an itch for substantial profits, sensing the hidden treasures in the real estate market, and the eagerness to adopt proven strategies, The Art of Wholesaling Properties is more than a guide; it's a mentor.
The Beginner's Guide to Wholesaling Real Estate: A Step-by-Step System For Wholesale Real Estate Investing by Jeff Leighton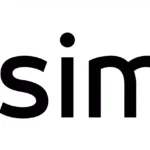 Jeff Leighton's The Beginner's Guide To Wholesaling Real Estate is the quick guide every newbie investor needs. In a concise yet comprehensive 86-page read, Leighton demystifies the fundamental steps to setting up a thriving wholesaling business, offering a meticulous path for newcomers.
Key Highlights:
Actionable Steps: Leighton's approach isn't about overwhelming readers with industry jargon. Instead, it focuses on a clear, actionable step-by-step system, leading you right to your first property wholesaling experience.
Avoid Pitfalls: Pay attention to the common missteps in wholesaling, with Leighton's insights on what to avoid, ensuring a smoother journey.
Rapid Buyer Building: Discover efficient strategies to swiftly amass a robust cash buyers list, propelling your wholesaling endeavors.
For those embarking on their wholesaling journey, Leighton's guide is an essential companion, ensuring a well-informed and successful start. Perfect for those who value both time and knowledge.
Skip the Flip by Hayden Crabtree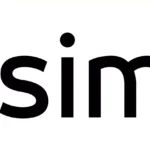 In a world awash with information and myths about real estate, Hayden Crabtree's Skip the Flip cuts through the clutter of misconceptions. The author looks into what truly matters in real estate investment and how to avoid the common pitfalls.
Key Highlights:
Debunking Myths: "Debt is bad," a common belief that has shaped many financial decisions. Crabtree challenges such myths, offering readers a more nuanced understanding of debts and other misconceptions in real estate.
REI vs. Stocks: At the juncture of choosing between real estate investment and stocks? This book provides an in-depth comparison of control, political risks, tangibility, and predictability, paving the way for a more informed choice.
Tax-Smart Strategies: Reluctant about parting with your hard-earned money because of taxes? Skip the Flip shares legitimate strategies to retain your earnings, ensuring you maximize every deal's profitability.
Skip the Flip offers a treasure trove of wisdom. Read this book for your first steps toward financial success, fortified with genuine insights and proven strategies.
Flip: An Unconventional Guide to Becoming a Real Estate Entrepreneur and Building Your Dream Lifestyle by Nick Ruiz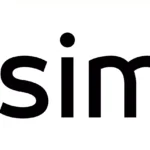 Nick Ruiz's Flip stands out, not just for its invaluable insights into the real estate business but for addressing the often-overlooked personal factors that influence success in the industry. Ruiz elegantly marries the personal with the professional, delivering a guide that's as much about self-awareness as it is about real estate acumen.
Key Highlights:
The Personal Impact: Ruiz brings a fresh perspective, emphasizing how personal experiences and individual challenges can bolster or hinder the real estate journey.
Beginner's Goldmine: From grasping industry nuances to identifying high-value deals, Ruiz leaves no stone unturned.
Swift Moves, Solid Profits: Contrary to the common narrative of long-term real estate investments, Ruiz sheds light on the dynamic strategy of quick entries and exits.
Flip offers more than just techniques; it provides a holistic strategy that blends personal introspection with entrepreneurial flair.
Real Estate Investing for Beginners by Jonathan Smart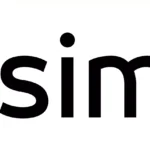 Jonathan Smart, with his book Real Estate Investing for Beginners, provides an expansive view of the real estate landscape, ensuring readers are well-equipped for all its challenges and opportunities.
Key Highlights:
Comprehensive Guide: Whether you're aiming to understand the nuances of wholesaling or grasp the broader scope of real estate investments, this book serves as a reliable guidepost.
Cash is King: Unearth techniques for securing quick cash for promising deals, ensuring you're always ready to seize an opportunity.
Conflict Management: Real estate isn't just about properties; it's about people. Learn how to resolve conflicts that might arise, ensuring smooth transactions and maintaining relationships.
Investing in Uncertain Times: The book doesn't shy away from the realities of the current world. It offers insights into how global events, such as the Covid-19 pandemic, have reshaped the real estate domain.
Whether you're a novice or someone with a bit of experience wanting a refresher, this book is an invaluable asset on your real estate bookshelf.
How to Be a Real Estate Investor by Phil Pustejovsky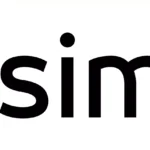 Phil Pustejovsky, with his book How to Be a Real Estate Investor, aims to guide newbies eager to make their mark in the real estate universe.
Key Highlights:
From Basics to Brilliance: Pustejovsky begins with the fundamentals—laying out the reasons for diving into real estate investment. He then elevates the discussion, introducing the reader to the mindset of a successful investor.
A Wealth of Experience: Boasting an impressive track record with over 3,000 successful real estate investment deals, Pustejovsky's insights come from a place of tried and tested expertise.
Praise and Recognition: Having been featured in prominent publications, such as Business Insider and The Huffington Post, Pustejovsky's strategies and accomplishments are well-acknowledged in the industry.
In How to Be a Real Estate Investor, Pustejovsky distills his years of experience, offering readers a chance to learn from his vast knowledge and avoid common pitfalls. This book is akin to a masterclass from a seasoned pro.
Rich Dad Poor Dad by Robert T. Kiyosaki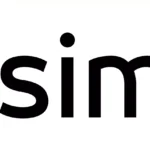 In the realm of personal finance and wealth creation literature, few books have garnered the acclaim and mass appeal as Rich Dad Poor Dad. Robert T. Kiyosaki's magnum opus isn't just a book but a financial revolution that challenges how we look at money, work, life, and success.
Key Highlights:
Dichotomy of Financial Wisdom: Through two contrasting figures—a "rich dad" and a "poor dad"—Kiyosaki presents two contrasting approaches to money. His rich dad, a mentor, teaches him to let his money work for him, while his poor dad (his biological father) represents the conventional wisdom of getting a stable job, working hard, saving money, and avoiding risks.
Assets Over Liabilities: One of the core tenets of the book is the concept of building and buying assets (things that put money in your pocket) and minimizing liabilities (things that take money out of your pocket).
The Power of Financial Literacy: While Rich Dad Poor Dad may not delve into the specifics of wholesaling or any other real estate technique, its teachings about understanding money, assets, and liabilities are foundational. With the knowledge gained from this book, one can maximize profits from wholesaling or any other venture, ensuring long-term financial growth and sustainability.
Achieving Financial Freedom: The ultimate goal, as Kiyosaki often reiterates, is not just to amass wealth but to achieve financial freedom—a state where one isn't beholden to money but has the luxury to choose how to live their life.
Rich Dad Poor Dad is more than just a guide; it's a paradigm shift. It's essential reading for anyone stepping into the world of wholesaling as the book underscores the importance of smart financial management, ensuring that profits earned from deals aren't just spent but invested wisely to generate lasting wealth.
Never Split the Difference by Chris Voss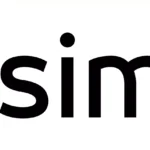 Negotiation is an art; your skills can make or break a deal. Chris Voss, with his decades of experience as a top FBI hostage negotiator, provides invaluable insights into human behavior and negotiation techniques in his captivating book, Never Split the Difference.
Key Highlights:
High-Stakes Negotiation Insights: Voss doesn't discuss business deals in boardrooms but life-and-death situations. The techniques he shares are battle-tested in situations where stakes couldn't be higher, offering readers a unique perspective on negotiation.
Tactical Empathy: Voss introduces the concept of "tactical empathy," which is about understanding and acknowledging your counterpart's emotions and point of view, even if you disagree.
The Power of "No": Contrary to popular belief, "no" can be a powerful tool in negotiation. Voss shows how steering a conversation toward a "no" can give you control and eventually lead to a "yes."
Real-life Applications: Although the techniques are derived from hostage situations, Voss seamlessly translates them into practical strategies for everyday negotiations, be it in real estate, sales, or personal interactions.
For anyone in the real estate wholesaling world, mastering negotiation can translate to thousands, if not millions, of dollars in profit. Never Split the Difference doesn't just offer techniques but a profound understanding of the human psyche, ensuring readers not only strike better deals but also foster positive relationships along the way.
Think and Grow Rich by Napoleon Hill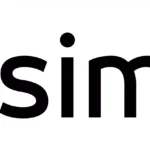 One of the timeless classics in the world of self-help and success literature, Think and Grow Rich by Napoleon Hill is more than just a guide to wealth creation; it's a study of success patterns and the mindset that paves the way for greatness.
Key Highlights:
Decades of Research: Hill interviewed 500 of the wealthiest and most successful people of his era over a span of two decades. The principles laid out in the book are distilled from the wisdom he gleaned from these encounters.
The Power of Desire: Hill posits that every achievement starts with a burning desire. This is not a mere wish but a keen, pulsating desire that transcends everything.
The Role of Faith: Believing fervently in achieving your desires is a cornerstone of Hill's philosophy. This unwavering faith acts as a catalyst for turning desires into their physical counterpart.
Mastermind Alliance: Success isn't a solitary journey. Hill emphasizes the importance of surrounding oneself with a group of like-minded individuals. This collective brainpower, or "mastermind," amplifies individual capability and provides mutual support.
Overcoming Fear: Fear, particularly the fear of failure, is a significant deterrent to success. Hill outlines how to recognize, confront, and surmount these fears, turning obstacles into stepping stones.
Think and Grow Rich provides the foundational mental tools and perspectives to confront challenges with resilience, harness opportunities, and ultimately chart a path to personal and professional success.
Wholesaling Real Estate: A Beginners Guide by Brent D. Driscoll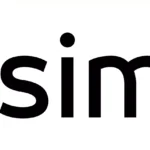 Wholesaling real estate has the allure of low initial investment and potentially high rewards, making it a desirable entry point for those who are enthusiastic about the property market but may lack extensive capital. Brent D. Driscoll's Wholesaling Real Estate: A Beginners Guide provides an overview for those looking to take their first wholesaling steps.
Key Highlights:
Low Risk, High Reward: Driscoll emphasizes the appeal of wholesaling to get into real estate with minimal capital, positioning it as a lower risk compared with other real estate ventures.
The Power of Marketing: One of the primary lessons in the book is the significance of marketing to find the perfect deals and opportunities.
Effective Tools and Tactics: Beyond just the basics, Driscoll introduces a range of strategies that can elevate a beginner's approach to wholesaling. These include specialized methods such as using bandit signs and yellow letters—innovative tools to capture potential deals.
Complete Transaction Guidance: From identifying income potentials and locating sellers and buyers to evaluating wholesale deals and the final stages of getting paid, the book offers a step-by-step guide, ensuring every aspect of the transaction is clear.
A Blueprint to Wealth: Wholesaling, according to Driscoll, offers a clear pathway to wealth creation. With his guide, beginners get a clear action plan that, if followed with dedication, can yield significant financial gains.
With its emphasis on actionable steps, practical advice, and a thorough understanding of the domain, this book should be the catalyst to transform real estate interest into tangible success.
The Book on Investing in Real Estate with No (and Low) Money Down by Brandon Turner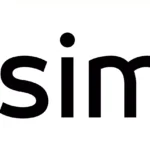 Brandon Turner's The Book on Investing in Real Estate with No (and Low) Money Down discusses the art and science of leveraging minimal funds to make impactful real estate investments.
Key Highlights:
The Mindset over Money: One of the core takeaways from the book is that real estate investing isn't solely about having vast sums of money. Instead, it's about adopting a particular mindset that looks beyond the traditional modes of investment to unearth opportunities that many might overlook.
A Beginner's Guide: For novices in the real estate sector, taking the first step can be intimidating. Turner simplifies the process, offering tangible strategies that newcomers can adopt without breaking the bank.
Mixing and Matching Strategies: Real estate investment isn't a one-size-fits-all approach. Depending on individual goals, locality, market conditions, and available resources, investors can combine various techniques to optimize their outcomes.
Tapping into a Wealth of Resources: Turner explains that there's a world of potential investors, private lenders, and partners out there. The challenge is not their scarcity but how to effectively attract and collaborate with them for mutual benefit.
Brandon Turner, with his hands-on experience and status as co-host of The BiggerPockets Podcast, brings credibility and actionable knowledge to the table. His book is a testament to the fact that with creativity and the right guidance, the realm of real estate investment is accessible to all.
Next Steps
These 15 books, penned by experts and seasoned professionals, offer a wealth of insights and strategies to help anyone, regardless of experience level, succeed in wholesaling. Don't think of reading these books as a chore but as an investment; you're not only laying a strong foundation for your real estate journey but also emphasizing the importance of continuous learning.
The real estate landscape is ever-changing, and to stay ahead, one must always be in the loop. Embrace the lessons within these texts, and you can step confidently into the world of wholesale real estate, armed with knowledge and inspiration.