What Your Direct Mail Designer Never Told You About Your Mail Piece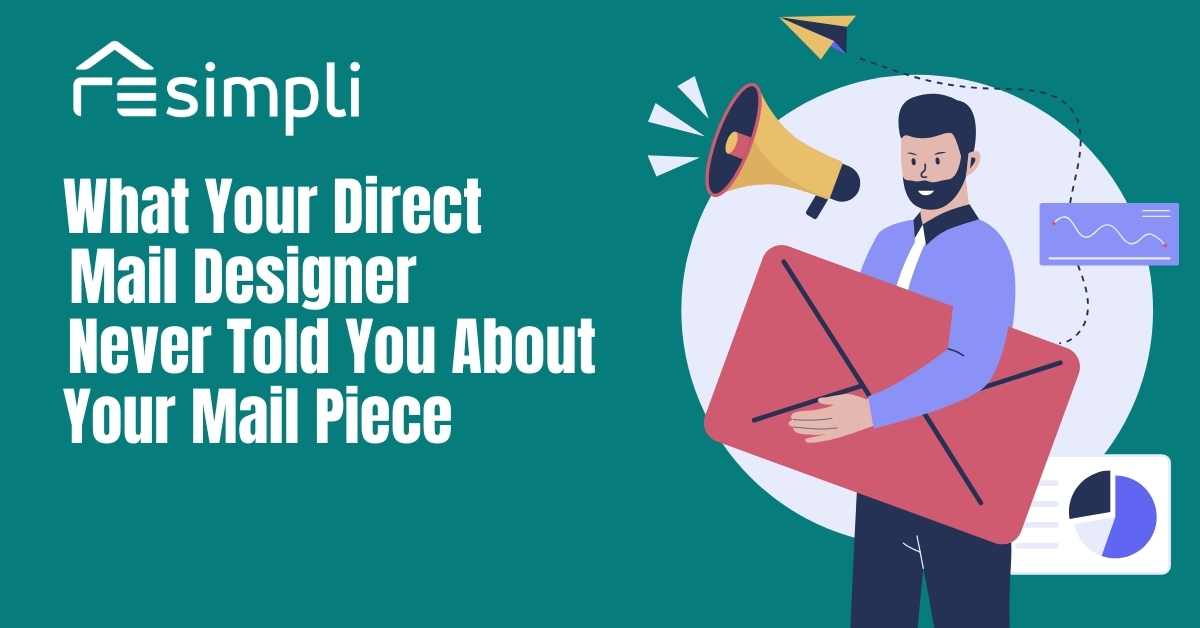 What Your Direct Mail Designer Never Told You About Your Mail Piece
"Fitting in is a short-term strategy, standing out pays off in the long run." ~ Seth Godin
How did you choose that postcard for your direct mail campaign?
What was your thought process?
In most cases, the cost is the primary factor behind these decisions. While the most cost-effective mailer piece could save you a couple hundred dollars in the short run, you might actually lose several thousand in the long run from lost deals.
Like every other business decision, crafting an effective direct mail piece requires planning. It starts with choosing a direct mail format for your campaign.
4 Direct Mail Formats You Need to Understand
Here's what we found about the response rates of different direct mail pieces.
Oversized Envelopes
How many times did you throw an oversized envelope without taking a look? My guess is, not very often. The same holds true for most of the recipients, as indicated in multiple annual reports from the data marketing association (DMA). For 2015, the response rate for oversized envelopes stood at 5% and 6.6% for 2017.
The reasons are quite simple. Oversized envelopes stand out in a mailbox full of standard postcards and mail pieces, creating a sense of curiosity. If you have a larger budget, this could be added to your arsenal.
Postcards
In addition to being cost-effective and direct, postcards also generate excellent response rates. Our research puts them at the second spot, with a response rate of 4.25% in 2015 and 5.7% in 2017, respectively.
In a world of instant gratification, a postcard interacts directly with your target audience. They take a fraction of the cost and offer an opportunity for design and creativity.
Catalogs
Catalogs are the dark horses of the direct mail world. A catalog means business. They are a feast for customers, offering rich images, in-depth information, and highly creative. While some may question their relevance in the current time, catalogs remain an efficient marketing measure. The DMA report for 2015 put their response rate at 3.9%.
However, it is important to consider that catalogs are most suited for individual products or service based companies.
Dimensional Mail Pieces
Dimensional mail pieces caught our eye because of its impressive response rates. They delivered a response rate of 4.0% in 2015. In addition to their response rates, the unique design and that gift-like feeling are second to none. It's hard to ignore a dimensional mail piece.
Dimensional mail pieces can combine the necessary information while offering a first-hand feeling of the product. There is no doubt that these will be expensive but their response rates justify those extra dollars.
With that being said, frame out your campaign objectives and choose a mailer design that suits your campaign.
Contributor: Prakash Pandey