Update With Detailed Numbers On My Direct Mail Campaign by Justin Bone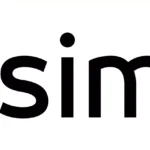 Detailed Numbers Update on Direct Mail Campaign
I wanted to pass along an update on how we are doing with our direct mail campaign. With the new year, we began a new marketing campaign and will be sending out 24,000 pieces of mail per month for the next 6 months. Most of our mail is being sent to California's central valley, and we just began a campaign in Jacksonville, Florida.
In the past, we sent out yellow letters, small postcards and large postcards. But for this campaign, we decided to just stick to small postcards. No doubt our response rate will suffer significantly, however postcards are considerably cheaper than yellow letters. Our simple logic is that if we only mail postcards, we can reach more people.
We also started the new year with an in-house call center. In the past, we've outsourced most of our call volume to an outside vendor with a large staff capable of answering many calls a day. We don't have the luxury of a large staff, so rather than mailing once a month, we are mailing once a week. Instead of all 24,000 pieces of mail dropping on the 1st of the month, we are dropping roughly 6,000 pieces of mail each week. This spreads the call volume out fairly evenly throughout the month and that way doesn't overwork our call center.
As for the lists, we pulled 3 separate lists for this 6-month campaign: a tax delinquent list, a customized equity list in California and an equity list in Florida. We are mailing roughly twice as many tax delinquent mailers as we are equity mailers.
I have included a simple table below that gives a summary of where we are. This table does not include a house that we currently have under contract, but have not purchased yet.
Here are the numbers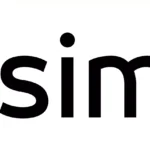 I am curious to see how these statistics play out over the next few weeks. We expect to see our response rate bump up as we just recently mailed our Jacksonville list. We should expect to see a higher call volume as the week progresses.