Unlocking Success in Real Estate Investing With Jamison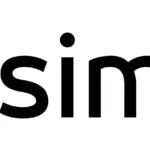 Unlocking Success in Real Estate Investing: A Conversation with Jamison
In today's blog post, we share an insightful conversation with Jamison.
He is a successful real estate investor using REsimpli, our leading real estate investment software, for over a year and a half.
Jamison shares his experiences, challenges, and accomplishments in the industry, highlighting the crucial role that REsimpli has played in his journey.
Let's dive into the conversation and learn more about how Jamison has closed more deals and made more money in his wholesaling business.
Background:
Jamison is a seasoned real estate investor based in West Michigan, primarily focusing on the Grand Rapids market. He has been in the industry for 15 years and transitioned to full-time investing four years ago.

With a team of three full-time employees and a few virtual assistants, Jamison primarily deals in wholesaling but also engages in flips and retail investments. On average, he closes about 24 deals per year.
Making the switch to REsimpli:
Before discovering REsimpli, Jamison was using Podio, a basic CRM system. However, the limitations of Podio, particularly in managing follow-ups, led Jamison to explore other options.

After researching different platforms, he found that REsimpli offered his business the perfect balance of features and value.
Embracing the benefits of REsimpli:
Jamison has been using REsimpli for around a year and a half now and has seen significant improvements in his business processes.
He highlights the platform's automation, particularly the drip campaigns, as his most valuable feature. The automation not only streamlines his workflow but also ensures that he doesn't miss any potential deals.
One of the standout stories Jamison shared was about a lead that had ghosted him for almost three years. However, after importing the lead into REsimpli and adding it to a follow-up campaign, the lead eventually responded to one of the automated texts. This interaction led to a new listing for Jamison, showcasing the power of REsimpli's follow-up automation.
The impact of REsimpli on Jamison's business:
Jamison credits REsimpli for helping him close more deals and making his life significantly easier. The platform has not only streamlined his workflow but has also boosted his team's morale. The seamless integration of features and the smooth functioning of the software make it an indispensable part of his real estate investment business.
Conclusion:
Jamison's success story is a testament to the power of REsimpli in transforming the way real estate investors manage their businesses.
By automating crucial processes and providing valuable features, REsimpli has enabled Jamison to close more deals and make more money in his wholesaling business.