Top Skip Tracing Companies for 2023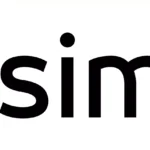 Top Skip Tracing Companies for 2023
Skip tracing is a method used by various industries to locate and contact individuals who are not easily reachable using conventional methods. Originally a process used by private investigators and bounty hunters, the technique has grown in usage with the rise of digital databases, becoming especially vital in fields such as debt collection, real estate, and private investigation. The top skip tracing companies in real estate are used by agents, investors, and other professionals in the pursuit of distressed, pre-foreclosure, and vacant properties.
Over the years, more and more people have been leveraging both paid and free skip tracing tools in the pursuit of elusive owners and intriguing properties, with specialist tools becoming a vital part of many business plans. But finding the best skip tracing company for real estate investors can be hard, especially with the breadth of options available.
With many skip tracing companies out there, how do you pick the best one for your needs? We've put together this blog to dive deep into the best skip-tracing companies and unveil the top players in the game.
Top 10 Skip Tracing Companies
The world of batch skip tracing has seen a rapid rise, with various specialized companies catering to a variety of needs. We made a list of the 10 top skip tracing companies that have made their mark in this sector so you know where to look when setting up your own business.
PropStream
Overview: PropStream offers an array of property data solutions, including powerful skip tracing features.
Strengths:
Large national database of property information

User-friendly interface

Easy to integrate with multiple platforms
Cons:
Been known to slow down with extended usage

Subscription can be pricier for smaller investors
BatchSkipTracing
Overview: A multi-industry tool known for its bulk skip tracing capabilities, it's trusted by many for large-volume skip tracing projects.
Strengths:
Efficient bulk processing

Good hit rate

Competitive pricing model
Cons:
Limited to batch processes—not as targeted

Interface can be overwhelming for beginners
Skip Genie
Overview: A popular niche player specializing exclusively in real estate skip tracing.
Strengths:
Expert focus on real estate tracing

Comprehensive property owner data with results

Integrated coaching options
Cons:
Limited to skip tracing, with no contact software integrated

Subscription model might not suit everyone's budget
PropertyShark
Overview: A go-to for real estate professionals, offering useful property insights and owner information.
Strengths:
Detailed property reports, great for planning deals around

Regular database updates
Cons:
Primarily focused on larger cities—not ideal for smaller towns

Premium services can be expensive with added costs
Mojo Skip Tracing
Overview: Mojo Dialer's additional skip tracing services come part and parcel with their other real estate tools.
Strengths:
Integrates with Mojo's dialer system for speedy contacts

Efficient lead-tracking capabilities
Cons:
Limited advanced features—fairly basic in isolation

Pricing can be on the higher side as it's not available on its own
Skip Force
Overview: A rising player in offering a range of skip tracing services applicable to a variety of real estate scenarios.
Strengths:
Offers both individual and batch skip tracing

User-friendly, simple interface
Cons:
Based on a "price per match" model, which isn't ideal for bulk projects

Limited third-party integrations
IDI Data
Overview: A renowned name providing investigative tools and skip tracing services across a range of applicable industries.
Strengths:
Diverse database sources

High accuracy rate with vetted data
Cons:
Pricing model can be difficult to navigate

Might be overkill for small-scale investor requirements
DealMachine
Overview: A tech-forward solution that's become popular with real estate investors for skip tracing and more.
Strengths:
Seamless integration with other tools—e.g., dialers and mailers

Efficient for finding

off-market deals
Cons:
Known for including outdated information

Requires an active approach to be properly effective
REISift
Overview: Tailored for real estate investors, REISift offers skip tracing along with list stacking, filtering, and marketing tools
Strengths:
An array of CRM features for investors

High accuracy in data
Cons:
As CRMs go, it's not the most comprehensive for the price

No mobile app for investors on the go
Overview: An all-in-one real estate CRM solution offering a powerful skip tracing tool as part of its suite.
Strengths:
Centralized system for multiple real estate tasks, all of which can be integrated

Efficient in terms of time and accuracy
Cons:
Best features behind higher subscription tiers

Can be overwhelming for early investors
Navigating the top skip tracing companies might seem daunting, but with a clear understanding of what each offers, finding the perfect fit is possible.
Takeaways
In the intricate world of real estate investing, skip tracing plays a pivotal role. However, choosing the right skip tracing company boils down to your specific requirements. Here are a few considerations to guide your choice:
Volume of Search: Are you embarking on a larger marketing project? Batch processing might be essential for you. Companies such as BatchSkipTracing are specifically designed to handle volume.
Budget: As with all services, you need to find the balance between cost and efficacy. While some platforms might offer broader features, they'll likely come with a steeper price tag.
Accuracy and Reliability: A service that returns outdated or inaccurate data is worse than not using a service at all. Always check customer reviews and industry feedback before making a commitment.
Partnering with the right skip tracing company can yield numerous benefits:
Efficiency: The right service can significantly cut down the time it takes to locate an individual, ensuring investments keep moving forward.
Cost-saving: Time is money, and every moment you spend manually searching can be saved with an efficient tool or service.
ROI: The return on investment when you successfully track down that crucial contact can be significant, leading to sizeable profits.
Risk Mitigation: Especially in real estate, knowing who you're dealing with and ensuring all your dealings are legitimate can prevent potential legal hassles.
As our world becomes more connected yet equally dispersed, skip tracing's importance is only set to grow. The challenge lies in choosing the right partner to embark on this journey with. With the array of options highlighted in this guide, you're now equipped to make an informed choice, unlocking doors that once seemed closed. For more on real estate investment, check out our blog now.