The Importance of CRM for Real Estate Investing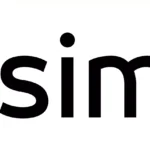 The Importance of CRM for Real Estate Investing
Successful real estate investing very much depends on maintaining a continuous flow of leads. Many new investors make the mistake of cutting back on their marketing once they find a good deal. Some would rather start shopping for materials at Home Depot for their fix and flip than keep the direct mail letters flowing or working on their internet marketing.
There are three main problems with cutting back on your marketing:
It often takes multiple contacts to develop a cold lead into a hot prospect
You never know when your lead is ready to convert
You'll have to wait between deals if you keep starting and stopping your deal flow rather than maintain a continuous flow.
Some of the best deals have been created after an investor has sent five, six or seven direct mail pieces out to their list. Think about how a motivated seller might be. At first they deny there is a problem. Then they might become angry at all the bill collectors. Finally they are accepting of the problem and are looking for solutions.
If a letter arrives in the first two stages of their problem, it might go right in the trash. A well-written letter that holds their attention might be filed away for future use. A series of letters will keep the sender fresh in the potential seller's mind and will likely be the first person the seller calls when they reach the acceptance stage.
That's why Customer Relationship Management (CRM) is so important. CRM is the way you manage all the contacts you are making in the world to further your business. It's very important to keep track of who all the contacts you made, when you made them, and what you said. If you don't, you look like just another corporate, unfeeling, mass mailing house. People who are desperate to sell their house want to sell it to someone who cares about them.
Whether you use a very fancy CRM system like Sales Force or something as simple as a spreadsheet, it is very important to track exactly what you send and where you send it. That way when a potential seller calls you, you will be able to talk to them like they were the only person you ever mailed.
The other important part of CRM is to track how you found a lead. Sure you found some through dedicated lists such as foreclosures and probate. But there are other, more indirect ways to find leads as well.
Some leads come from other leads. Or contacts you make in the course of your real estate business. People such as contractors, title agents, loan officers, attorneys, CPA's and other professionals may have referrals for you. Remembering to thank these people for referring you is not only courteous, but can be very lucrative. Someone who refers one lead to you may be a source for many leads. If they know you will show them how much you appreciate their efforts, they are likely to refer more leads to you. Staying in touch with them through CRM at regular intervals will keep you fresh in their mind as well.
The most important reason to have a CRM is because it's difficult to adequately follow-up with all your leads unless you have one. Good follow-up leads to more deals. A good CRM will lead to better follow-up and more deals.