Supercharge Your Real Estate Investing with Call Porter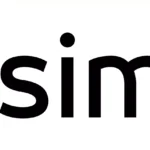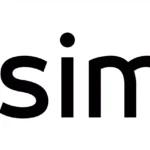 Supercharge Your Real Estate Investing with Call Porter
Are you a real estate investor seeking for a way to improve your sales process and convert more leads into deals? Look no further than Call Porter, a US-based answering service specifically designed for real estate investors.
In this blog post, we'll share insights from a recent interview with Vince from Call Porter and best practices that successful investors use to grow their businesses.
What is Call Porter?
Call Porter is the nation's only real estate-specific call centre, providing live answering services for inbound leads from various marketing efforts such as direct mail, TV ads, radio ads, door hangers, bandit signs, social media ads, and direct traffic to websites. Their US-based agents are trained in real estate, ensuring a seamless experience for potential sellers.
Who can benefit from Call Porter?
Call Porter is most effective for active, consistent investors who have a steady stream of incoming phone calls or leads. If you're dabbling in real estate investing, Call Porter may not be the right fit for you. However, for those who are serious about growing their business and don't want to miss out on potential deals, Call Porter can be a game-changer.
Why is live answering so important?
Research has shown that investors who fail to pick up their phones the first time have a high potential of losing a deal. By using Call Porter's 24/7 call centre, you can ensure that you never miss a call and that each lead is handled professionally and efficiently.
Maximizing online lead conversions with Instant Web Lead Capture and Dial One of Call Porter's standout services is Instant Web Lead Capture and Dial. When a potential seller submits their information through your website, Call Porter's system will automatically call the lead within 90 seconds on average, greatly increasing the chances of converting the lead. This service operates between 8 am and 8 pm Central Time.
Best practices for successful real estate investors Call Porter has noticed a few patterns among successful real estate investors:
Follow-up: Persistence is key in the real estate business. Teams that consistently follow up with leads have a higher chance of closing deals.

Live answering: Providing a live person to answer incoming calls ensures a better experience for potential sellers.

Speed to lead: Quickly connecting with online leads increases the chances of conversion.
Conclusion: Call Porter's real estate-specific answering service can be invaluable for serious real estate investors looking to improve their sales process and convert more leads into deals. By providing live answering services, automating lead capture and dialling, and offering valuable insights on best practices, Call Porter can help you supercharge your real estate investing business.