Scaling Up with RESimpli: How Phil Tripled His Real Estate Business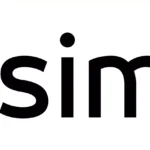 Are you wondering how you can scale your real estate business effectively? Learn from Phil Long, a successful investor who tripled his business using ReSimply, a powerful CRM tool designed for real estate professionals.
Phil, a part-time real estate investor since 2015, switched to full-time in 2021 and has been thriving in the competitive market of south-central Pennsylvania.
Focusing primarily on fix and flips, he set an ambitious goal of completing 24 deals this year. With the help of REsimpli, he's on track to blow past that target, aiming for 30-35 deals.
One of Phil's keys to success has been embracing ReSimpli's drip campaign feature. He believes that 80% of the business comes from consistent follow-up, and REsimpli's drip campaigns make it easy to keep in touch with leads. With all communication, including texts and calls, recorded in one place, it's simple to stay organized and ensure no lead falls through the cracks.
Another aspect Phil appreciates is RESimpli's user-friendly interface and seamless operation. He's found it easy to train team members on the system, and he's experienced minimal issues since switching from other platforms.
But it's not just the powerful features that have won Phil over – it's also the excellent customer service RESimpli provides. Whenever he has questions or needs assistance, the team is quick to respond and provide the help he needs.
With RESimplI, Phil has managed to take advantage of a comprehensive, all-in-one system that has significantly contributed to his real estate business's growth.
By utilizing REsimpli's integrated features, Phil has found that the platform has helped streamline his processes, save time, and, ultimately, increase productivity.
In addition to the drip campaigns, REsimpli offers a variety of tools tailored to the needs of real estate professionals, such as deal tracking, automated workflows, and customizable templates. These features are designed to optimize efficiency, making it easier for investors like Phil to stay on top of their game.
Moreover, REsimpli is a scalable solution that can grow with your business. As Phil continues to expand his operations and team, he can be confident that REsimpli will remain a valuable asset in managing his increasing workload and maintaining organization.
Another aspect that sets REsimpli apart is its community of like-minded users. By joining this network of real estate professionals, you can learn from others' experiences and acquire essential knowledge on prevailing industry patterns and proven strategies. This supportive environment fosters growth and innovation, helping you stay ahead of the curve and excel in your real estate ventures.
In conclusion, REsimpli has proven to be a game-changer for Phil Long and many other real estate investors.
By leveraging its powerful features, user-friendly interface, and exceptional customer service, you, too, can experience the benefits of this dynamic CRM tool. So don't miss out on the opportunity to scale your real estate business to new heights – try REsimpli today and see the difference it can make for your bottom line.