Route Repeat Caller by Role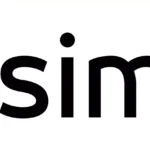 Route Repeat Caller by Role
Step 1: Log in to your REsimpli account
Open your browser and go to the REsimpli website.

Enter your login credentials and sign in to your account.
Step 2: Access the "Manage Numbers" page
On the main dashboard, locate the drop-down button in the upper right corner.

Click on the "Manage Numbers" option.
Step 3: Open the "Call Flow" tab
In the Manage Numbers page, find and click on the "Call Flow" tab.
Step 4: Edit an existing Call Flow
If you need to edit an existing Call Flow to enable the repeat caller option, locate the specific Call Flow.

Under the "Action" column, click on the edit pen icon.
Step 5: Enable the "Repeat Caller" option
In the Call Flow page, scroll down to the bottom.

Find the "Repeat Caller" option and toggle it on.
Step 6: Set up routing for repeat callers
After enabling the "Repeat Caller" option, you will see a "Route Repeat Caller to Role" setting.

Select the specific role (e.g., Acquisition Manager) to which repeat callers should be forwarded.
Step 7: Save your changes
Ensure you save any changes made to the Call Flow settings before exiting the page.
Step 8: Reach out for assistance if needed
If you have any further questions or need assistance, contact the REsimpli support team. They will be more than happy to help you.
By following these steps, you can enable the repeat caller functionality by role in REsimpli. This ensures that whenever a lead calls back multiple times, their calls will be routed directly to the assigned team member with the specified role, bypassing the regular call flow.