Making the Most of a Real Estate Affiliate Program in 2023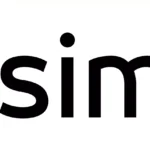 How Getting into a Real Estate Marketing Partnership Really Pays Off?
Every business needs allies, partners, and friends to help them succeed. A shop cannot open with empty shelves, a cafe has nothing to serve its customers without a coffee producer, and almost every business recruits the help of an accountant to help them with their finances. It makes logical sense to partner with a company that has expertise in their field so that you can make a profit together.
According to a recent projection from Statista.com, revenue in real estate is projected to total U.S. $395.4 billion in 2023. The property market will always be an excellent way for investors to make money, and those investors need to work super efficiently and use their unique skills to keep their profits high.
This article will explain what an affiliate program is, how it works, and the best examples available today.
What is a Real Estate Affiliate Program?
A real estate agent affiliate program is essentially enhanced marketing for real estate agents through a referral agreement. Property-related businesses can link up to make money on investments together by piggybacking each other's marketing. Rather than struggle away on their own, advertising and competing with the thousands of businesses in their field, real estate companies and other relevant businesses can create a program to make the most of advertising—by doing it together.
Types of real estate affiliate marketing programs include:
Property listings, which are usually pointed toward the public market and provide ways for both you and the listing company to make money
Property search engines, which are aimed at both buyers and sellers and have risen in popularity over the last few years—here, you can make money from lucrative leads
Short-term rental sites, which provide amazing visibility for properties and offer great affiliate opportunities
Realtor builder tools, such as property search platforms and CRMs
Certifications, education, and communities, all of which provide businesses with status, prestige, and solid legal standing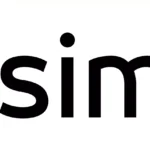 How Affiliate Programs For Real Estate Work
A whole spectrum of affiliate possibilities is available, from working with suppliers who sell boards, fliers, mailouts, and digital support, to commission-based partnerships where everyone can make a healthy profit from the sale or investment in a property through website clicks. Either way, it makes sense to link with a business for whom you know you can generate good referrals.
Not only can real estate investors make the most out of a larger audience, but they can also target various audiences. Social media can reach particular groups of people, for example, so finding a great digital media affiliate could be the answer to your marketing woes. Or it could be as simple as working with a larger and more established real estate business than you to make the most of their existing audience and save you time building up your business from scratch—affiliate programs for small businesses do this job incredibly well.
Let's look at some examples of the best real estate affiliate programs.
Our Top 20 Best Real Estate Affiliate Programs for 2023
REsimpli is an all-in-one CRM software platform that allows real estate investors to see everything that is happening in their business from a bird's eye view. They have created intuitive, up-to-the-minute tools to take all the pain away from tricky tasks such as driving for dollars routes, revenue stream tracking, monthly and yearly accounting, and complex reporting. They offer a 20% commission on each sign-up you refer.
2. All Things Real Estate Affiliate Program
If you are starting out your marketing campaign and find yourself needing, well, everything, here is your one-stop shop. They have all kinds of marketing materials for real estate investors, from home staging props to signage, boards, stationery, and other marketing materials. And they offer a 10% commission if you help them with their sales—win-win!
3. RealtyMogul Affiliate Program
RealityMogul offers institutional real estate investment opportunities for those looking to go big with their business deals. If you become an affiliate by promoting them to other investors, you could earn money per new registration (up to $5 each) and on those who link their bank accounts (up to $100 per account).
4. Avail Affiliate Program
This program is one of the rental property affiliate programs available today, which gives landlords a chance to find new tenants, see their credit histories, easily obtain signatures, collect rental payments, and view all their latest info in real time. If you help them draw in new subscriptions, you can earn $20 per sign-up.
5. BoldLeads Affiliate Program
This program is an online business that helps to generate crucial leads for real estate investors. In one year, BoldLeads managed to generate over one million leads, so these guys know what they're doing. Once you sign up, they pay a $20 commission for each sale you make and $20 for every month you retain a referral.
6. Nolo Affiliate Program
Nolo offers legal advice for both consumers and small businesses and because your website visitors all require some level of legal advice before they buy or sell a property, you are in a great position to become an affiliate. When you help Nolo by referring your clients to them for their legal matters, you can earn yourself a nice commission in the process—a 25% rate.
7. Carrot Affiliate Program
Carrot creates lead-generation websites for investors and agents, websites that boost authority and credibility by optimizing SEO and conversions. If you sign up as an affiliate with them, you can generate a 25% commission every month on membership fees you help to achieve and a 50% commission for upselling to their premium offerings.
8. Corporate Housing by Owner (CHBO) Affiliate Program
Travelers who are looking to rent a furnished room can make use of CHBO to find what they need. Property owners and managers use these vital connections to make their money as well as have access to management and marketing tools for realtors. If you promote an affiliate link, you can make an average of $40 per listing created.
9. DealCheck Affiliate Program
Investors can analyze the market via DealCheck, which shows them the state of the rental market, flipping opportunities, and so on. This is a well-known and popular website, so it is a good name to affiliate yourself with—and if you help to promote subscriptions for DealCheck, you can earn a 30% recurring program commission.
10. Foreclosure.com Affiliate Program
As you might expect, Foreclosure.com deals with foreclosures—taking possession of mortgaged properties where the homeowner has failed to make payments. Thousands of investors are looking for bargains on this site, and if a partner advisor recommends this site, they could earn $40 per new subscriber.
11. Land Century Affiliate Program
This search engine specializes in empty lots or distressed properties. It makes its money from subscriptions for people posting their listings—one of its USPs being the ability to list hundreds of properties simultaneously. This website is ideal for those looking for wholesale real estate affiliate programs, and referrers can make up to a 15% commission.
12. Leads Bridge Affiliate Program
Leads Bridge provides online marketing tools for real estate agents, offering an easy way to generate leads and reach niche audiences. Customers can perform tasks like targeting specific audience groups, keeping track of leads in progress, and synchronizing their data sets. By signing up for this real estate marketing program, users can claim a 20% commission on all sales made through web links.
13. Buildium Affiliate Program
Another platform for those dealing in the rental market, Buildium, provides landlords with property management tools for tasks such as payment processing, expense monitoring, renting, and accounting. If you join their affiliate program, you can make a 25% commission on each new subscription you refer.
14. Lex Levinrad Affiliate Program
Lex is a public speaker, author, and podcaster—what he doesn't know about real estate isn't worth knowing. His courses cost hundreds of dollars, and if you promote them to your audience, you can make a 50% commission on all sales. Now that's a sum not to be sniffed at!
15. New Silver Affiliate Program
New Silver's business model is to offer loans to investors looking to flip existing properties or build new ones. With the average return on investment of 38% on flipped properties, it's easy to see that this is a great corner of the market to cozy up in. If you can refer new sign-ups, you can earn $15 a piece—and if they actually take out the loan, you will earn $750.
16. Property MOB Affiliate Program
Property MOB could also be named "The School of Real Estate" because they offer courses for new real estate investors to learn the craft of wholesaling. By becoming a real estate affiliate with Property MOB, you can earn a 50% commission from one-off course purchases and recurring income from those who sign up for a monthly subscription.
17. Real Estate Affiliates Affiliate Program
Not just a clever name, Real Estates Affiliates makes the claim that they are the only program specializing in real estate crowdfunding and offers many ways for affiliates to make some cash with CPA, CPL, or revenue share. Available in 175 countries, this far-reaching platform offers a 25% commission on every investment from a click on your website.
18. Realeflow Affiliate Program
Sharing a link to Realeflow can make you up to 45% on recurring commissions, which we think may pique your interest. Realeflow is investment software that helps users generate leads, make offers, fund deals, flip properties, and then sell or rent the property out. Just submit a form with info about how you will promote them and watch the cash flow.
19. Lending Tree Affiliate Program
This platform provides access to a large network of lenders to those in need of cash funding. In website terms, they are veterans, having been around for over 20 years, and they have helped manage over U.S. $50 billion in personal and home loans. The commission isn't super high, at a maximum of $16 per lead, but the prestige of this name could be a way to help your website build authority while you make some commission.
20. REIPro Affiliate Program
REIPro provides customers with all the software they need for robust lead generation, CRM overviews, regular analysis, sales data, property research, and educational resources. You could make up to $20k per month if you can refer 500 users, which we think is pretty exciting, to say the least.
Final Thoughts
Real estate investing affiliate programs provide a regular way to make extra money while also tapping into other areas of expertise that your business may not currently offer. Affiliate programs can range from referring your customers to other online marketing tools for real estate investors and agents, as well as those who provide education courses and even marketing stationery.
The best online marketing for real estate investors and agents is one that suits your business and will therefore be most likely to generate leads. Marketing tools for real estate agents provide investors with more ways to make money and be efficient, so if you can help refer your customers to prestigious industry names and make a nice commission every time, everyone's a winner.