New Drip and Tag Automations for Real Estate Investors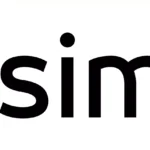 New Drip and Tag Automations for Real Estate Investors
This blog will introduce a powerful new update to our platform that will help you automate your follow-up process, saving you time and increasing your chances of closing more deals. Let's dive into the exciting new automation features we've added to the platform.
A Fresh Look and New Tabs: When you go to manage numbers, you'll notice a slightly different design with separate tabs for general information, team information, and our newly added drip automation and tag automation features.
Drip Automation: With drip automation, you can now set up automatic follow-up campaigns for leads coming from specific marketing campaigns. REsimpli enables automation, and chooses which drip campaign should be assigned to leads created manually, from incoming answered calls, unanswered calls, or those coming from integrations like Zapier.
Tag Automation: Similarly, tag automation allows you to auto-assign tags to newly created leads based on different scenarios. You can easily set up specific tags for leads created manually, from incoming answered calls, unanswered calls, or from Zapier integrations.
A Quick Demo: Let's quickly demonstrate how these new features work in action:
Set up a test drip campaign and tags to be automatically assigned to manually created leads.

Create a new lead within the platform.

Observe that the chosen tags and drip campaign are automatically assigned to the newly created lead.
The Benefits of Automation: With these new automation features, you can automate your lead follow-up process entirely. For instance, you can set up campaigns to follow up with missed calls, send messages, remind team members to call leads, send Ringless Voicemail (RVM), or even email and direct mailing if you have the necessary contact information.
This automation can help you stay on top of your leads, ensuring that potential deals stay intact due to a lack of follow-up.
How to Access the New Features: To access these new features, go to manage numbers, click edit, and you'll find the two additional tabs for drip automation and tag automation. Please note that these features are only available for users on the Pro or Enterprise plans.
Conclusion: The addition of drip and tag automation features to our platform is a game-changer, making your follow-up process more efficient and increasing your chances of closing deals. In our own business, we've found that most deals come from consistent follow-ups, and these new features will add tremendous value to your lead management process. If you need further clarification or require any support, please don't hesitate tocontact our team. Happy deal closing!