How To Make Sure You Never Let A Lead Fall Through The Cracks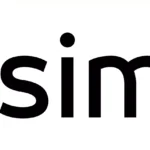 How To Make Sure You Never Let A Lead Fall Through The Cracks
Sharad Mehta, owner and CEO of REsimpli, summarizes the way his company works with REsimpli to optimize lead scoring, tracking, and follow through.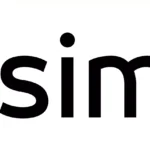 Using the preloaded functions on REsimpli, you are able to see a high-level overview of your tasks due, open leads, and your internal inbox. The best way to make sure you don't lose out on real estate wholesale leads? At the end of the day, ensure all these fields are as close to 0 as possible. Actionable items need to be dealt with and delegated ASAP, and hot leads can't be waited on so they fizzle out.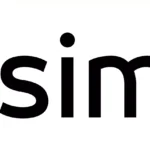 Tasks Due: Tasks assigned to you within REsimpli show up under this module. This is easy to toggle through depending on team member and task type, as well as due date. The best way to ensure all tasks are done is to delegate them if they aren't feasible, or to adjust the due dates to best reflect bandwidth. Minor house-keeeping, including fixing due dates or marking tasks as "completed" are necessary to ensure proper workflow and to follow up and optimize leads.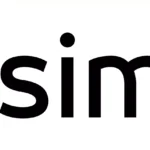 Open Leads: Open Leads are any new marketing or self-sourced leads that have been imported into REsimpli. These are automatically categorized based on several customizable fields, including unqualified, uncontacted, and dead leads. The only leads that will show up as Open Leads on this dashboard are those that are newly imported and uncontacted (No Contact Made), leads that have contacted you and are awaiting a response (Contact Made), or even dead leads that have recently contacted you as well (Dead Leads). Leads that have unfinished appointments (Appointments Set) or those that are with an agent (Referred to Agent) also show up on this dashboard. These can be cleared by archiving those that require no more attention, delegating them to whomever they are referred to, or actioning those leads and contacting them appropriately. Once leads are contacted through REsimpli, they are automatically unmarked as an open lead–it's only when action is taken externally that they need to be manually archived or changed.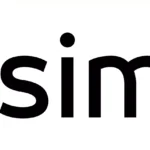 Internal Inbox: The Internal Inbox is the communication between team members regarding tasks and deliverables. These are resolved by simply clicking on the option or replying to the message. All teams use this function differently, but this is often where team members go for second opinions, so the importance of having this as a 0 on your dashboard means you're not bottle necking any deals or disrupting workflow. The best way to optimize leads is to ensure your team communication is as transparent as possible.
New Features
There are several product features for this dashboard in the pipeline–specifically, filter for preset or custom time period. This information is accessible by clicking on each module as they are, but ultimately this filter will streamline that process and increase your real estate wholesale profitability and accountability.
Watch the entire video below, or on YouTube, for more tips and tricks as well as a Q&A from new and old REsimpli users alike. Better yet, join our Mastermind for Real Estate Wholesalers Facebook group.
About the Author
Sharad Mehta is the owner and CEO of REsimpli. As an active investor in northwest Indiana, Sharad mostly deals in fix-and-flip to retail buyers or rental and property management. REsimpli's conception came from the lack of inclusive, comprehensive software for tracking the many needs of real estate wholesale. He set out to develop a CRM to manage all his properties and his business. REsimpli's intuitive, click-and-go CRM makes all your bases are covered, from list stacking, direct mail, cold calling, and more. It also includes functionality PPC tracking, direct mail, SMS, and other external advertising.