Maximizing Real Estate Leads: Bidding, Persistence & Success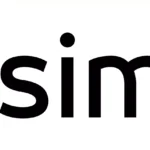 Maximizing Real Estate Leads: Bidding, Persistence, and Success
In the ever-competitive world of real estate investing, it's essential to stay ahead of the curve and maximize your leads. This blog post will discuss the bidding process, persistence, and success stories of real estate investors who have capitalized on quality leads to close lucrative deals.
Bidding for Leads: Higher bidders get leads at the beginning of the month in the real estate lead generation process. Then, as their budgets run out, lower bidders begin to receive leads. This creates an opportunity for investors to strategically place their bids and potentially receive leads from various counties. When you see "stop" on the left side, it means you are the highest bidder. Although you can bid as high as you want, it's essential to be strategic and avoid bidding wars.
Persistence Pays Off: While receiving leads, it's crucial to remain persistent and explore various channels to connect with the seller. Sometimes, sellers may be more open to texting than calling or may respond better to emails or letters. However, with consistent follow-up efforts, you can eventually get in touch with the seller and move forward with the deal.
Quality Leads and Conversion: It's important to understand that the leads generated are not pre-vetted, meaning they are sent directly to the investor as soon as they are submitted. Although there is a return policy for disputing leads within 48 hours if they don't meet certain criteria, exploring all possible channels to connect with the seller before disputing the lead is recommended.
Success Stories: Real estate investors have shared their success stories, emphasizing the importance of persistence in closing deals. One investor mentioned a three-unit property purchased last year, which sold for a profit of over $79,000. The lead for this deal came from a "need to sell my house fast" form, proving that persistence and strategic bidding can pay off in the long run.
Signing Up for the Program: To sign up for the real estate lead generation program, simply follow the provided link and choose the counties you want to target. Once signed up, you'll be able to select the areas you're interested in and start receiving leads.
Conclusion: Maximizing real estate leads requires strategic bidding, persistence, and a willingness to explore different communication channels. By remaining consistent in your follow-up efforts and utilizing a diverse approach, you can increase your chances of closing profitable deals and finding success in the competitive world of real estate investing.