How to Choose the Right Lead Management Software for Real Estate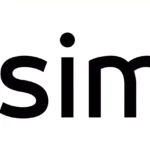 How to Choose the Right Lead Management Software for Real Estate
Real estate lead management is a core facet of the success of any industry professional. Whether you're an agent or an investor, it's vital to stay on top of all your connections. You need to know for certain that you're finding, tracking, and following up with potential clients effectively. A lead management software for real estate can make that process a lot more straightforward.
Being a good lead manager isn't easy in any industry. From keeping track of your communications to scheduling follow-ups, all the way to maintaining consistent engagements, it's no small feat. This is where lead management software can make all of the difference. By using the right tools, you can streamline your processes, keep things more well organized, and ultimately increase your profits.
We've put together this blog to expand on the basics of lead management, while also delving deeper into the aspects that make the best lead management software for real estate professionals.
What Are Leads in Real Estate?
In the real estate industry, and indeed any industry, leads are potential clients. This means someone who's expressed some interest in buying, selling, or leasing property, whether through listing a property on Zillow, visiting an open house, filling out a contact form on your website, or any other way.
Leads can generally be classified into two primary categories: Potential Leads and Qualified Leads.
Potential Leads are the people who have shown some initial interest in property, without making the next steps towards buying or selling.
Qualified Leads, on the other hand, are people that have clearly shown interest in moving forward with a sale or purchase.
Whether a lead is qualified is important, giving them the right amount of attention is vital. Without leads, there are no clients. With no clients, there are no transactions. With no transactions, you don't have any sort of business. That's why having a proper lead management system in place is so vital.
What is a Lead Management Software?
When searching for a lead management tool, you'll find that they come in the form of software solutions. These software options are essentially used to streamline the process of capturing, tracking, qualifying, and engaging with leads.

As a real estate professional, there are countless plates that need to be spun, from cold calling and emailing to in-person negotiations and open house hosting.
With a lead management software for real estate, professionals can automate much of the process, whether it's the organization of contacts, the scheduling of follow-up emails, or the tracking of communications.
Lead management software can vary greatly in terms of functions and features from brand to brand. Some systems will offer a full lead management CRM system, packed with features like marketing automation, analytics, and integration. On the other hand, some offer more simple contact management with a specific focus, such as DealMachine, based around Driving for Dollars.
By using lead management software for real estate, industry professionals can save time and improve efficiency, essentially outsourcing the slower, necessary tasks to a technological solution. This offers agents and investors the freedom to focus more on the in-person interactions that truly put food on the table,
What Are The Best Ways to Manage Leads?
Managing real estate leads properly requires thought and care. We've collated seven essential strategies for streamlining the process that every professional should embrace.
Segmentation: You should keep all of your leads in groups based on common characteristics. This could mean property type, budget, location, and more, allowing for more personalized communications and marketing efforts.
Prompt Follow-up: When it comes to contacting a new lead, the sooner the better. It's important to make initial contact within 24 hours of receiving the lead, with some people saying it should be as fast as five minutes.
Regular Communication: Make sure to keep communications open over time. Giving your leads regular updates, property news, and market trends will help to keep you at the top of their minds.
Automation: By using lead management software, you can automate time-consuming tasks such as emails and reminder notifications. This reduces the risk for human error or the potential for missing important communications.
Detailed Record Keeping: Make sure to keep properly detailed notes on every interaction with all of your leads. This helps you to accurately tailor future communications and build a stronger rapport.
Lead Nurturing: Remember that not every lead is ready to buy or sell straight away. It's important to provide value to your leads over the period of your relationship, keeping them engaged until it's time for a sale to take place.
Analyzing & Optimizing: Make sure to track your lead management process regularly and identify what works and doesn't. Make adjustments when necessary to improve all your conversion rates. Many lead management software solutions will offer detailed analytics so you can get this information readily.
Choosing the Right Lead Management Software for Real Estate
You can't just choose a lead management software willy-nilly, so we've collated five important factors to consider.
Features and Functionality: Make sure that any software you choose comes with all the features your business needs. This could include contact management, follow-up reminders, drip marketing tools, and analytics among others.
Integration Capabilities: Many businesses already operate with a CRM or email marketing platform, so any additional lead management software should be able to integrate with those tools seamlessly.
Ease of Use: Running a business is hard enough, using software should be easy. Make sure to choose a solution with minimal training for operation.
Customer Support: Even the easiest lead management software can be a little tough to figure out, so make sure to choose a company that offers solid customer support through various channels.
Pricing: Your budget and the potential return on investment are vital aspects to consider with software solutions. Make sure to check the business's pricing scheme for any tiered plans or custom options.
Final Thoughts
Finding the right lead management software for real estate could be the difference between numerous closed deals and missed opportunities. With leads being such a crucial element of a strong real estate business, managing them is essential, but highly time-consuming.
Using the correct software for your needs will save you time, allow you to better segment your efforts, and ultimately lead to a higher success rate. Now you know how to look, it's time to find the right lead management software for your needs!
For more useful insights on the real estate industry, visit our blog today.