How to Export Leads in REsimpli?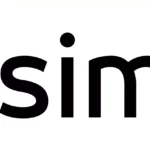 How to Export Leads in REsimpli?
Log in to your REsimpli account.
Locate the "Filter" button on the main dashboard and click on it.
Apply the filtering criteria based on your desired lead specifications. For example, you can filter leads based on the date range, such as leads added between April and June.
Include any additional criteria, such as specific lead statuses.
Once you have applied the desired filters, the system will display the filtered leads.
To export the filtered leads, click on the "Export" button.
The system will generate a file with the exported leads. Click on the file to open it.
Review the exported leads in the file. You can further filter the leads within the file, if necessary.
If you want to apply additional filters within the exported file, you can do so. For example, you can filter by specific criteria and delete any unwanted leads.
Save the exported file with the final list of leads for your records or further use.
Remember that the exported leads will be based on the filter criteria you applied within REsimpli. Thanks!