Close Deals in a Cost-effective Way Using REsimpli's feature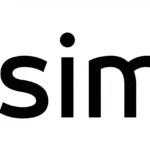 How to Close More Deals in a Cost-effective Way Using REsimpli's features
Wholesaling real estate involves purchasing properties at a discounted price and reselling them for a profit without making any significant improvements. Investors who choose to go this route often rely on various marketing techniques to find motivated sellers who are willing to sell their properties at a discounted price. One such investor is Michael, who has been investing in real estate for several years.
In the first four years of his real estate investing career, Michael bought properties primarily from live auctions, online auctions, and REO agents. He would then renovate these properties before reselling them. However, he switched to direct-to-seller marketing six years ago and has since focused more on wholesaling. He estimates that he closes on and either whole-tails or rehabs about 40-50% of the properties he buys while he wholesales about 50-60% of them.
Michael's success in wholesaling is impressive, as he closed 40 deals in 2021 and aims to close over 50 deals this year. To achieve this, he employs a virtual team that includes three people in lead management, one person doing pay-per-click marketing, two cold callers, and a disposition manager.
To generate leads, Michael employs various marketing techniques, such as pay-per-click, cold calling, texting, and ringless voicemails. He also uses direct mail, although he is looking to shift his focus to pay-per-click.
Michael uses a customer relationship management (CRM) software called Recently to manage his leads. He switched to Recently from a Podio-based system that he had used for several years. Michael values the automated drip campaigns offered by Recently, especially those that follow up on leads before he makes contact with them.
Recently's data segmentation features have helped Michael to focus on specific markets, which has improved his key performance indicators (KPIs) and helped him stay on top of his numbers.
Michael is one of the many active users of Recently who have given positive feedback about the software's ability to help them close more deals and make more money. REsimpli's constant improvement and focus on KPIs make it a bargain compared to other CRM software. So if you want to increase your wholesaling business's profitability, it may be worth trying REsimpli.