How to Close DEAD DEALS and LEADS in 2023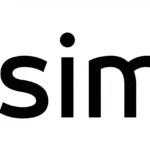 How to Close DEAD DEALS and LEADS in 2023
We will explore the experience of a successful real estate investor named David, who has scaled his business over the past seven years. David lives in Springfield, Missouri, where he started investing while on active duty in the military. He bought his first house there, then moved away for five and a half years, and recently returned to continue investing locally. He has over 100 doors in the local market and is also invested in apartment syndication deals.
David's early investment strategy involved buying a property every two to three years and waiting to save up enough for the down payment. However, over time, he learned to scale his business by raising money through his growing platform and working with Ryan Dossey's group to find off-market deals. In 2021, he did 12 deals, all but two while living in California and running his business on lunch breaks. He averaged four deals a month through wholesaling and flipping before he sold his company.
David's most successful marketing strategies are direct mail and pay-per-click (PPC). He noticed an uptick in PPC led when interest rates started climbing, indicating that homeowners were trying to sell their homes before missing the boat. He also mentioned that cold calling had become less effective over time, possibly due to its increasing popularity.
David uses the RESimpli CRM system, which he joined when he started working with Ryan Dossey. He had no hesitation about using the new system, as he trusted Ryan's success and was willing to do everything Ryan advised. However, David finds the most valuable feature of the system to be its drip campaigns, which automatically follow up with leads until they are ready to sell. He cited two examples of how drip campaigns helped him close deals that took over 300 days and two months of consistent follow-up.
David also finds the KPI Tracker and the ease of having multiple phone numbers linked to different marketing sources to be highly convenient. However, he admits that he is not detail-oriented and cannot keep track of hundreds of leads without the REsimpli system.
Finally, David confirmed that REsimpli has helped him close more deals and make more money in his wholesaling business. Without it, he believes that he would only close 25% of the leads that were ready to sell on the spot. He credits the platform for allowing him to follow up consistently and convert leads into profitable deals.
On a final note, David's success in real estate investing is a testament to the importance of scalability, effective marketing, and proper lead management. By leveraging the right tools and strategies, investors can achieve significant growth and profitability in the industry.