How REsimpli Helped Jake and His Team Close More Deals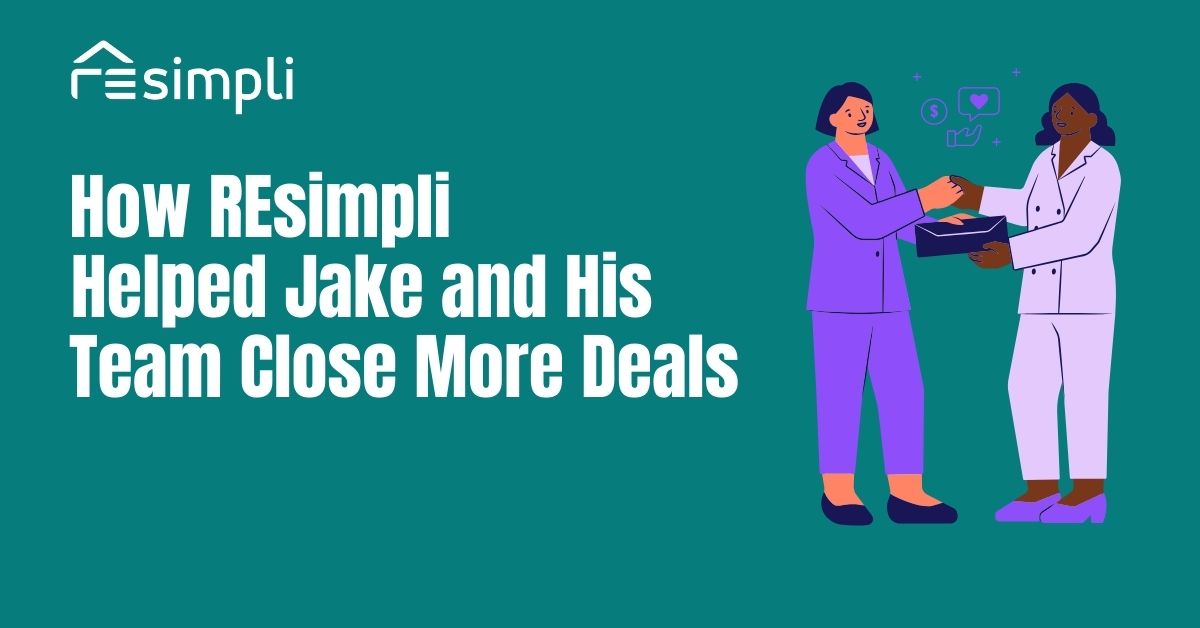 How REsimpli Helped Jake and His Team Close More Deals
REsimpli, we had the opportunity to chat with Jake, a young real estate investor from New England, who has been using REsimpli with his business partner for their real estate investing business. In this blog post, we'll share Jake's experience with REsimpli and how it has helped him and his partner close more deals.
Background: Jake and his business partner, Isaiah, started investing in real estate while they were still in college. They focus on multi-family investing and single-family wholesaling in the New England area. Their team consists of just the two of them and a cold caller. Cold calling and email marketing are their primary marketing strategies.
Switching to REsimpli: Jake and his partner initially used Podio as their CRM but decided to switch to REsimpli in June 2022. They found that Podio lacked some needed features, especially on the disposition side. After watching videos and following the recommendations of other successful real estate investors, they decided to try REsimpli and found it to be better at everything compared to Podio.
Valuable Features: For Jake and his partner, the most valuable features of REsimpli include:
Staying on top of all leads: The platform's organization and communication features help them stay on top of every lead and avoid losing any potential deals. The ability to tag each other and track tasks, drip campaigns and KPIs has been invaluable.

Dispositions: REsimpli's dispositions feature, which was missing in Podio, allows them to send mass text messages, integrate active leads, and track top buyers. This feature has significantly improved their workflow.

List Stacking: REsimpli's list stacking feature has been crucial for them to manage and utilize their data efficiently. It allows them to track their market and cold calling frequency and apply filters to improve their marketing strategies.
Closing More Deals: Since switching to REsimpli, Jake and his partner have closed more deals. The platform's drip campaigns and texting features have helped them stay on top of their leads and ensure every potential deal is followed up on.
Conclusion: For Jake and his partner, REsimpli has been an invaluable tool that has helped them close more deals and grow their real estate investing business. Its comprehensive features, user-friendly interface, and efficient organization capabilities have made it the ideal CRM for their needs. If you're looking for a CRM to help you streamline your real estate investing processes and close more deals, consider giving REsimpli a try.