How to Scale a Wholesaling Business Using REsimpli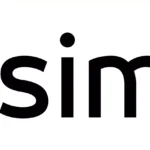 How Duane Alexander Scaled His Wholesaling Business Using REsimpli

This blog will discuss how Duane Alexander, a real estate investor who resided in Atlanta, Georgia, successfully scaled his wholesaling business using REsimpli, a comprehensive CRM and business management platform for real estate investors.
Duane shares his journey, starting from his humble beginnings in 2020 during the pandemic, and how he expanded his business to multiple markets while keeping everything organized and efficient with REsimpli.
From the beginning:
Duane began his real estate investing journey in 2020, primarily focusing on wholesaling. He quickly realized the need for a CRM to help manage his growing lead database and ensure that no opportunities would slip through the cracks. He started using REsimpli and found it invaluable in helping him stay organized and on top of his leads.
Marketing strategies:
Duane uses various marketing strategies to generate leads for his wholesaling business, including pay-per-click (PPC) advertising, cold calling, and text messaging. In his main market, Atlanta, he relies heavily on PPC marketing, while in other markets like North Carolina, Tennessee, and Florida, he uses cold calling and text messaging.
The power of follow-up and drip campaigns:
One of the key features of REsimpli that Duane credits for his success are the drip campaign functionality. By automating the follow-up process with leads, he's able to touch base consistently with potential sellers over time. This consistent follow-up has helped Dwayne close deals with sellers who may not have been ready to sell initially but ultimately decided to after multiple touches.
Scaling the team:
In less than a year, Duane has grown his team to six members, including a part-time cold caller. This growth is a testament to the efficiency and scalability that REsimpli has provided his business.
Tracking important KPIs:
With the help of REsimpli's accounting feature, Duane can easily track important key performance indicators (KPIs) such as cost per deal, compare different marketing strategies, and making data-driven decisions to optimize his marketing spend.
Conclusion:
Duane Alexander's success in scaling his wholesaling business quickly can be attributed to his effective use of REsimpli. As a comprehensive CRM and business management platform.
From organizing leads to tracking essential KPIs, REsimpli has provided Duane with the tools necessary to grow and manage his business efficiently. For anyone in the real estate investing industry, Duane's story serves as a prime example of how the right tools and strategies can lead to rapid growth and success.