Don't Let These Mistakes Derail Your House Flipping Business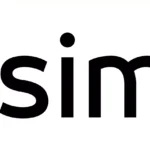 Don't Let These Mistakes Derail Your House Flipping Business
Real estate is a diverse industry where each agent has his/her own way to make money through property demand. House flipping is one of those core strategies where realtors buy old homes, modify them into a better living experience, and sell it for a profitable price. So it's a short process of investment where you own and sell. Throughout the whole time, none of the homes are owned by the realtor or real estate companies for more than a few months.
4 best markets for profitable flipping
| Market | ROI | Avg. Purchase price | Avg. Flipped price |
| --- | --- | --- | --- |
| | | | |
| | | | |
| | | | |
Flipping is an easy way of temporary ownership of a property, adding more value to it, and selling it for an additional price. Renovated homes sell faster in the market as it improves the utility and realtors do not have to keep up with it for long, which incurs higher taxes and maintenance costs. Beginners in the industry can start the flipping business with several financing options and also be able to recover.
So it's possible to flip houses without spending even a quarter of your own money and earn at least 15%-25% profit. The best Improvement investment results have been found in the market of Pittsburgh, Memphis, Rochestar, etc. These cities have a lower cost of living which attracts a lot of first-time homebuyers trying to shift. Rochester among all may have the lowest sale price after flipping but the properties here require very little investment when flipping, which means you also don't need to get much worked up.
On the other hand, waterfront homes in Georgia make higher profits by modifying affordable holiday homes. So each location possesses different attributes that make the flipping plans different.
Top 6 mistakes that cause house flipping to go wrong
Taking it personally
You flip a house so that someone else buys it from you. This means you add equity for 'them' and not yourself. So, it's really simple yet vital that whatever improvement you do to the house, it serves the buyer's need, the buyers who you've targeted. The blend of personal preferences can tick you off as a lot of things you like to not be appreciated by others. That would lead to them not wanting to pay for what you expect.
Any kind of modification done for a 'profit' should be based upon market demand, not personal. This has been a commonly repeated mistake where people took on overestimated renovation plans without research and sold the property for a loss.
Not tracking cost and market return
Being too result-oriented and forgetting the process evaluation is a problem. You have an expected sales price to achieve through renovating a property but you also have to check how much you're spending. There is involvement of inflation and changes in market prices.
If you sit for a recalculation, you'll notice after sales that you may have spent more than you gained or the profit was not what you wanted in weight. If the actual cost of plans is too low, that can be a problem too. Because buyers are going to professionally evaluate the property equity and bid down a high asking price. So tracking cost is essential because you might need to adjust your prices when there's a massive gap between forecast and reality.
Overlooking zoning/housing laws
Some investors might get too excited and want to go big for changing a property when they shop for one. What happens is they get distracted and overlook the zoning laws of the neighborhood associated with the property.
Two things happen from here, either he proceeds with certain plans (like structural modification, fencing violations, etc) that he didn't check with the regulations and ends up with a penalty, or he has to invest in other renovation options. You don't wanna lose money in the process of trying to make some.
Buying House Near a Private Lake
Buying a house near a private lake may seem like a dream come true, but it can be a bad investment for flippers. The value of the property may not appreciate as much as expected since the demand for such properties is limited.
The maintenance costs of the private lake may fall entirely on the homeowners, which can be costly. Additionally, the homeowner's association fees can be high, making it challenging to recoup the investment.
Most importantly you won't be able to find a cheap house near private lakes. For instance, house price near Lake Lanier (a private lake in Landrum, SC) starts from $600k and most of the homes have a modern interior. This type of house is not suitable for flippers.
Investing without a full home assessment
Flipping is not as simple as it sounds because the task of improving a property's equity is a large investment with high risks. A lot of realtors think that the cheapest house is the most profitable start and a few more among them skip complete inspections since they'll be renovating 'anyway'. Later they discover some concerning defects on the property, mandatory major fixes, and problems that change the actual cost of flipping into an unexpected figure.
You should look for reliable sellers or agents with honest property disclosures and always go for an in-person inspection for proper evaluation of the total work needed to develop the place.
Taking too long to finish
Being a real estate businessman, it's necessary to understand that the more your property sits on the market without leads, the more it loses equity to ownership expenses.
Taking a longer period for renovations can scale up the expenditure but also lose potential buyers' interest in the market. Because there's a season for different types of sales, selling the house after the end becomes quite difficult, especially at the desired asking price.
No matter how easily profitable some businesses are, there are always some mistakes that can make a big mess. Any real estate professional should understand how the flipping business works and the factors the projects are directly dependent on. Because the market these days changes pretty fast because of inflation, material costs, market trends, and all.
A few experimental analyses are enough to reveal the relevance of the aforesaid mistakes and help you grow a successful business in the housing industry.
Manager Your Real Estate Investment More Efficiently
Resimpli is the #1 investor CRM software that can help take your real estate investment business to the next level. With its powerful suite of tools, including deal management, investor management, and automated reporting, Resimpli makes managing your investments a breeze.
Whether you're a seasoned investor or just getting started, Resimpli offers the flexibility and support you need to succeed. So why wait? Sign up today and experience the benefits of Resimpli for yourself! With a user-friendly interface and unparalleled customer support, Resimpli is the ultimate choice for real estate investors looking to maximize their returns.
Don't miss out on this opportunity to streamline your investment management process and grow your portfolio. Try REsimpli now and see why it's the #1 investor CRM software on the market.