In-Depth Review Of Call Porter Answering Service (2022)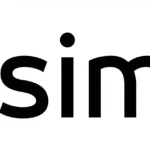 In-Depth Review Of Call Porter Answering Service (2022)
At REsimpli, we are continually adjusting and adding features to improve our client's experience and make lead management easier and faster for investors.
But there's one process that our clients have asked about that we just can't possibly fulfill ourselves…
And that's 24/7 live call answering.
Often, investors are dealing with marketing, lead management, and project management. They hardly have the time (or patience) to create in-house call answering or do it themselves. If you have thousands of mailers going out every month, you shouldn't be dealing with the angry sellers, or the "Take me off your list" calls, or even the qualification process.
And in 2022, you can't afford to miss a call from your marketing, because there's a good chance the seller will immediately call another investor; speed to lead is a real thing that you have to have in your process or you'll lose deals.
So we set out to find an answering service that we "rubber stamp" and approve of.
We reviewed a few. Services like "Pat live", and "Call Ruby", but what we were looking for an REI-specific, US-based answering service.
We found one company, called "Call Porter". A US-based company (that only hire phone reps in the states) that was made by investors for investors.
So here's our in-depth review and research on it…
Founder of Call Porter
Let's start off with who started Call Porter. This might not seem important at first, but in this case it is, because the ones who built Call Porter were actual investors.
This is important for us because we want call answering that's specific to REI. There are nuances in REI that you have to be immersed in or trained in. And other generic call answering services wont understand the difference between a motivated seller and a tire kicker.
Two brothers started Call Porter.
Ryan Dossey and Justin Dossey.
Both are investors.
One, Ryan, is a real estate investing coach who created a mastermind for investors and still flips heavily in the Indianapolis market.
The other, Justin, has a background as a call center manager and flips in the St. Louis market.
They started Call Porter because of a deal Ryan lost due to not answering his phone right away.
The story I uncovered was this:
Ryan was doing about $4,000 worth of mail every month. He was doing his own lead intake and running his own appointments. One day, he saw a call (from his marketing) come in but he was with his wife and decided to call back later.
When he did call back later, the seller said he just signed a contract with a different investor…
The seller said he called about 3 different investors and went with the one who answered their phone first.
So Ryan set out to make sure that this would never happen again.
Thus, Call Porter was born.
How does it work?
If you're a Call Porter client, you're marketing phone numbers will be linked to Call Porters phone systems via a Call Forwarding number unique to your account.
When someone calls YOUR marketing number, the call routes to one of several available, 24/7 answering reps at Call Porter.
Once the calling rep sees the number pop into the computer screen, they'll also see who the lead belongs to (you), and your "brand name" so they know what company name to answer the phone with:
"This is 'Clearwater Properties' . How can I help you?"
Once they're on the phone…
They'll go through our "4 pillars of a good real estate deal" (In-depth property info, motivation, timeframe, and price point) script to gather as much information as possible, qualify the lead, and book the appointment on your calendar if it's an interested seller.
(your calendar link shows up on their screen as well)
They are trained to take detailed notes while on the phone, that will get sent over to you via your CRM, or in some cases, if you don't have a CRM, they set you up with a google form/sheet unique to your business…
What happens if they don't answer?
We did notice that sometimes (maybe 6-8% of the time), there are no calling reps immediately available to answer a lead call (they are probably on the phone with other leads).
In those rare cases, once a calling rep is available, they'll call back the missed call to re-connect.
However, they only attempt a call-back once. So if the lead doesn't answer when Call Porter calls back, there will be no further attempt to call back, and the lead will be saved into your CRM as a "no contact made". However, we do find that an immediate call back usually gets answered right away from the lead.
Is it 24/7?
Yes, They have available reps 24/7 except on major holidays.
What happens when a lead calls on a holiday?
Depending on your third-party phone provider (Ex. CallRail, Ring Central, Call Tools, etc)… You can either set up voicemails to go to YOU. Or you can keep Call Porter's default 45 seconds to voicemail option. At this point, sellers leave a message with Call Porter… then the following day Call Porter reps will attempt to make a live connection with up to 5 callbacks throughout the week.
Pros
US Based




A lot of problems with competing answering services is that they use international reps, which results in language barriers and a lost "local feeling".




If you're going for a local brand look, it's best to use US-based reps, like Call Porter has.

REI trained




A lot of answering services out there are not REI-specific. Call Porter uses a specific script built by investors, to target motivated sellers and extract as much information as possible, while qualifying your leads.

24/7 answering




That's a big plus. They used to not be 24/7, but have opened up that feature since it was a highly requested service. Now you can enjoy your vacation, or time with family, or be 100% focused on other more important tasks, knowing that your leads are being answered and screened.

More affordable than an employee


Some investors choose to do their lead intake in-house. This means they train lead managers to answer phones, screen leads, and book appointments. Having an employee do this can add at least $24,000 a year. Call Porter costs a fraction of that.
Cons
Limited reps




Even though they are 24/7 there's

still

a possibility that your phone might not be answered — although we found it only happens abou

t 6-8% of

the time.

Lack of user dashboard




At the time of this writing, they don't have a client dashboard you can log into to view your calls and used minutes. They can set you up with weekly call logs that get emailed, but it's basic and not too in-depth. It's best if you have a CRM like ReSimpli that can help track phone calls and call recordings. However, we emailed them requesting a client dashboard, and they said that they are working towards creating a user-friendly

dashboard.

More expensive than competitors


Although, by not much more, Call Porter is slightly more expensive than other call centers. But that may be because they are specific to REI and hire ONLY U.S.-based phone reps.
Pricing
Call Porter has several packages for each type of investor. Whether you have a small operation and you don't have that many calls coming in… you have a very large operation doing 10+ deals a month, they have options for you.
Here are some of the packages…
Solopreneur


$249 a month




25 minutes of phone intake (about 10-15 calls on average)




Anything above that (overages) is $4.10 a minute

Entrepreneur


$499 per month




100 minutes (about 40 calls on average)




Overages = $3 per minutes

Corporate


$1249 a month




500 minutes (about 200 calls on average)




Overages = $2 a minute
Web Lead Capture and Dial
Do you have a website that brings in seller leads via a web form?
Call Porter has a very cool feature where their answering reps will call any leads that fill out your website form. As soon as a seller lead fills out your web form, in 90 seconds or less (on average), a Call Porter rep will call that lead in your brand name, and qualify and book that appointment for you.
Web Lead Pricing
Included in each of the above-mentioned tiers for a one-time fee and cost per lead:
Solopreneur ($200 one-time setup fee and $2.00/lead)

Entrepreneur ($100 one-time setup fee and $1.75/lead)

Corporate (No set-up fee and $1.50/lead)

Future Service — Follow up
We reached out to Call Porter to ask them about any future services that are coming out, and they immediately responded with a very cool feature that they are working on right now, at the time of this writing.
They are training their reps to follow up with your leads in your CRM. That way, Call Porter is not only doing lead intake but also, lead follow-up towards those warm sellers that may have cooled off a bit.
This said this service might be available in Winter 2022.
Who is this for, and not for?
While, this may sound like a great service for every investor, taking a deeper look into the service and we don't recommend an investor use them if you don't have enough lead flow every month.
What type of lead flow do we recommend?
At least a minimum of 10 leads coming in every month. But even ten might be pushing it if you can just take those leads yourself. It can expensive if you keep subscribing to their service, paying the setup fee, then canceling and re-subcring again paying that setup fee.
Overnights only?
You don't have to use Call Porter 24/7. If you have an in-house team during working hours, you can Call Porter to take your calls after hours. You might want to schedule a call with their team to see what the cost of this would be at: https://www.callporter.com/schedule/
Weekends only?
Just like "overnight only", you can also have a setup with Call Porter where they take weekends (and nights) for you if your in-house team handles the working hours.
Summary
Overall, even though Call Porter has some cons, the cost and the pros (it's REI specific, investor script, Us based, and 24/7, constant improvement (their new "follow up" service coming soon)), we give Call Porter a rating of:
8/10
Lead intake is the first step to your business. And "speed to lead" is a real thing in today's world where it's flooded with REI marketing and new investors. To scale, lead intake has to be the first thing you consider if you're bringing 10+ calls a month — and for the sake of your sanity…
You don't want to be the one that talks to angry sellers, or "Get me off your list" calls. You want peace of mind knowing that 24/7 (weekends, and nights also), your leads are being answered (at least 90% of the time), while you work ON your business rather than IN your business.