Best Website Builder for Real Estate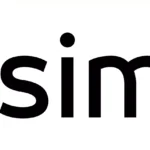 The Best Website Builder for Real Estate – Our 7 Top Choices
The real estate industry is constantly changing, with recent years demonstrating that a strong online presence is vital to success. Your business' website is its storefront in the modern age, and you need to ensure that it looks and operates perfectly so your potential clients feel confident from their first visit. But what is the best website builder for real estate?
We've put together this article to break down what you should be looking for from a real estate website builder, in everything from the templates available to effective lead generation.
What is a Real Estate Website Builder?
The best real estate websites look professional, operate with ease, and allow for a free-flowing stream of valuable information. And many of them will have used real estate website builders to get to where they are.
In this industry, a number of builders have real estate website design and functionality as their primary purpose, tailoring their services for agents and investors more specifically.
Factors to Consider When Choosing the Best Real Estate Website Builder
Before selecting the right builder for your real estate website, you need to consider the factors that make a builder more or less effective.
IDX Integration: The Internet Data Exchange (IDX) software is what allows potential clients or investors to access the real estate listings on your Multiple Listing Service (MLS). When choosing your real estate website builder, you should select one that has IDX capabilities built-in, so you can readily share listings with ease—all the choices on our list include IDX Integration.
Visual Appeal (Site & Properties): All the top real estate websites look great for a good reason. If your website doesn't look the part, it's going to put off potential clients. In keeping with this, the site needs to have video and image capabilities, so you can share clear pictures and shots of the properties you're trying to sell.
Search Engine Optimization (SEO): Online presence is more important than ever today, so appearing high on search engines is vital for lead generation. A good website builder should provide SEO-optimized content in its default templates, along with offering guidance on how to use trending keywords as time goes on.
Versatility: Different types of real estate websites are out there, tailored for the size of the business, as well as designed for both agents and investors. The best website builders for real estate will provide you with various options throughout the stages of setup, so your website suits your business perfectly.
Support in Use: Having a wide array of features and options is all good, but not if you're unsure how to use them. The best website builder for real estate will provide guidance on how to best make use of its features while setting up your page—after all, you're using a builder for a reason.
Ongoing Support: Many real estate website builders will set you up with your website, only to leave you to your own devices. The best options will come with ongoing support on how to best use the website, along with answering any and all questions you might have moving forward.
Benefits of Using Real Estate Website Builders
Building a website for real estate with an online service comes with a lot of benefits, which could save you time and money in the long run.
Cost Benefits: While most website builders do require a monthly or yearly financial subscription, this is generally more cost-effective than paying someone to build you a bespoke website from scratch. Web design is no easy task for one person to accomplish, and this is reflected in the pricing—a website with more sophisticated features can cost in the realm of a $30,000 investment!
No Need to Code: Unless you have years of experience as a coder or software engineer, it's unlikely that you're going to be able to set up your own real estate website alone. By using a real estate website builder, you'll draw from templates, pre-existing software, and plug-ins to build a professional website without needing a plethora of technical know-how.
Freeing Up of Time: Running or starting up a real estate business takes a lot of work, and trying to build a website from scratch is a time-consuming task. You need to be able to offer your undivided attention when sourcing clients and listings, which website building can get in the way of. A website builder frees up more of your time so that you can focus more on the inner workings of your business.
The Best Website Builder for Real Estate on the Market
With all the aforementioned criteria in mind, we've put together a list of some of our favorite website builders for real estate, giving you options when setting up your online platform.
#1. REsimpli – Best Website Builder for Real Estate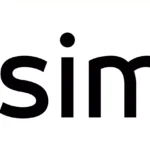 REsimpli is one of the most well-respected CRM software solutions on the market for real estate agents and investors. The platform has the best website builder for real estate businesses.
Versatility and Customization
REsimpli is an excellent choice for real estate agents and investors at any stage of their career, being well-equipped for the simple setup of various website sizes and designs. This builder allows for quick and easy customization in terms of visual style and functionality, allowing you to create the website you need to connect with your clients effectively.
Effective Templates and SEO
Beyond offering free reign to customize the website to your own tastes, REsimpli's builder also provides users with templates that are set up with everything a real estate business needs. This includes built-in sections for landing, "About Us," "FAQs," and comparison pages from the moment you start designing.
The default designs in the real estate website template database aren't just crafted with attractiveness and user interface in mind, with the default settings coming with SEO functionality built in.
Lead Generation and Closing
Outside of the bells and whistles of REsimpli's website builder, it's designed with business in mind. This includes a contact form that links directly to specific leads, meaning that your correspondence with potential clients is never wasted time. It also comes with a "Speed-To-Lead" feature, meaning that information on leads can be shared in a matter of seconds through SMS and phone calls.
Opportunity for Expansion
The REsimpli website builder also allows you to grow your business when it's time to expand. With a subscription to the website builder, you have the capacity to build unlimited websites, meaning that different sects of your business, whether geographical or operational, can have their own page.
Pricing
To create a website with this builder, it does require you to have a pre-existing REsimpli CRM account, with the most basic form priced at $99 a month. You'll get one website for free with a basic subscription, while unlimited additional websites come at the price of an additional monthly fee (separate from the other full package plans).
Pros:
Easy, comprehensive customization
Attractive templates to choose from
Built-in SEO tools
Unlimited websites
Lead generation features
Speed-to-Lead text updates
Instant updates
Geographical tools and expansion
Cons:
Pre-existing REsimpli account required
Additional fees for unlimited websites
Somewhat expensive as tied to CRM software
#2: Carrot.com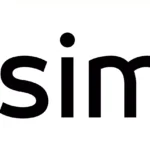 Carrot.com is one of the most popular real estate website builders in the world and for good reason.
High Conversion Rates & Rankings
One of the key selling points of Carrot is that the pages it produces offer high conversion rates while ranking highly on Google. Over the years, over 8,000 investors and agents have used the service, with many crediting their success in part to Carrot's website builder.
Lead Management
Managing leads is a big part of the Carrot package, even with its cheapest plans. With the Core Plan, you get access to its very own lead manager while also receiving SMS lead updates to your phone and two campaign tracking links.
SEO
Carrot's Content Pro and Advanced Marketer plans both offer SEO tools, which are important for creating high-ranking websites. It's worth noting that the Core Plan doesn't come with any SEO features built in, meaning a larger investment is required for the best chance of doing well on search engines.
Support
With the varying levels of Carrot websites, you get varying degrees of access to support. The Core plan offers email and SMS support, the Content Pro plan provides group calls for coaching, and the Advanced Marketer plan gives you access to one-on-one phone call support sessions.
Pricing
Carrot's website builder comes at three price points. The monthly fees are as follows:
Core – $69 Yearly
Content Pro – $99 Yearly
Advanced Marketer – $199 Yearly
Pros:
An industry-leading brand with lots of testimonials
Affordable at each level of subscription
Attractive websites with high conversion rates
Support at each stage
Cons:
Website quantity limited
Limited SEO capacities
Best features limited to highest paying clients
Limited CRM capacities
#3: REI BlackBook
REI Blackbook is primarily a CRM software solution for real estate agents and investors. It also offers a dedicated website builder for entrepreneurs to create their platforms.
Easy to Use
Rather than being filled with a variety of different functionality systems, the REI Blackbook website builder is based on the use of rows and columns that you can customize with text and CTA buttons. The website also offers simple tutorials on adding video, animated, image, and audio content to your landing page based on a pre-existing database.
SEO Tools
At every price plan, REI Blackbook's websites come with the same SEO tools, meaning that you can produce high-ranking content regardless of the size of your business.
CRM & Lead Management
As a primarily CRM-based company, REI Blackbook's websites are intrinsically linked to high-performance CRM software so that you can track the performance of your websites in real-time and in relation to your business as a whole.
Expansion Capabilities
The basic plan offers just one website with five landing pages. At the different levels of the more comprehensive packages, though, you can have either 10 or 20 unique websites, each of which with unlimited landing pages.
Pricing
Solopreneur package – $97 Yearly
Small Business package – $197 Yearly
Accelerator package – $297 Yearly
Pros:
Very easy to use and customize
Pre-existing content to choose from
CRM included with the product
SEO tools at every price point
Potential to expand
Lead organization
Support at all price points
Cons:
Websites come out fairly generic and basic-looking
Not as refined as other choices
Limits on expansion, even with the most expensive plans
Only available as a website builder when purchased in full packages
Fewer features than many competitors
#4: GoDaddy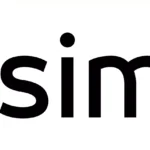 While GoDaddy isn't strictly a website builder for real estate alone, it can be used effectively for that industry.
Templates
GoDaddy features a wide variety of attractive, mobile-friendly templates. In fact, there are hundreds of templates dedicated entirely to the real estate industry, giving you a great jumping-off point. These sites can be designed for original domains or WordPress (but more on those later).
Digital Marketing Suite
Beyond simply providing you with your own or an expertly-designed landing page, some of GoDaddy's plans come with access to its digital marketing suite. You can use this to create high-conversion SEO-friendly content, social media posts, and email marketing campaigns.
Support
With GoDaddy's more premium plans, you can access a lot of customer support, meaning that guidance is only a phone call away if you feel confused or overwhelmed.
Pricing:
Basic – $9.99 Monthly
Standard – $14.99 Monthly
Premium – $20.99 Monthly
eCommerce – $24.99 Monthly
Pros
Plenty of templates
Easy to use
Customer support
Free domain name included
Digital marketing tools
Cons
The basic plan is very limited
Prices increase significantly after the first year of the subscription
Lots of upselling
#5: Squarespace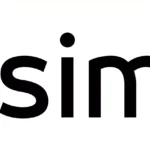 Squarespace is another general website builder that's being used by businesses all over the world and is a great choice for setting up a real estate website.
Templates
Squarespace has a number of real estate website template options so that you can build an attractive, eye-catching base of operations. It's worth noting that your website also comes with a free domain name on all of the Squarespace plans. Squarespace is an effective choice for getting a website set up in very little time.
Business Features & Integration
With its more advanced plans, Squarespace offers a variety of handy business tools, including social media integration, website traffic monitoring, and even appointment booking, which is especially useful for a realtor. It's also worth remembering that Squarespace websites can be integrated with almost any CRM platform and IDX system, making them friendly to your existing business plan.
Lead Generation
Squarespace is a lead-friendly real estate website builder, allowing you to openly display your lead capture forms on your site with ease. Its lead generation features also allow for the use of pop-ups and sticky announcement bars, which can lead to some valuable clicks.
Pricing
Personal – $16 Monthly
Business – $23 Monthly
Commerce – $27 Monthly
Advanced Commerce $49 Monthly
Pros
Easy to use
Lots of templates
IDX and CRM integration
Quick results
Affordable
Cons
Limited customer support (no phone line)
Sub-navigation menu required
Better for smaller businesses
#6: WordPress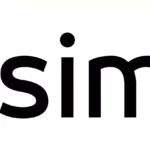 WordPress started its life as a blogging platform, but today it hosts over 40% of the websites on the internet, many of which operate in the field of real estate.
Ease of Use
WordPress is renowned for being remarkably simple and easy to use, even if you're fairly new to the digital realm. It comes with a variety of "themes" which include templates, allowing you to build a real estate website in a matter of hours.
Affordability
WordPress is unique in comparison to all the other builders on this blog in that it comes with a totally free option. While limited, this free tool is still a strong place to start in terms of your online presence. However, it is worth noting that there are countless additional costs that you may incur depending on what you need your website to do.
Plug-Ins
Once you've set up your baseline website, there are plenty of real estate-specific plug-ins that you can choose from to streamline operations. These include IDX integrators and price calculators, among many more.
SEO Tools
WordPress features some SEO tools on both the front and back end of its websites, meaning you can use it as a builder to rank highly among other real estate websites.
Pricing
Pricing is complicated with WordPress since it doesn't operate on the same monthly or yearly subscription plans as some of the other options on this list. Domain names with WordPress can cost anywhere between $0.99-$20 a month, while premium plug-ins can cost as much as $1000 at a time.
Pros
Easy to use
Potential for plug-ins
Great for content-heavy pages
Site ownership included
Allowance for creative control
Cons
Customization options can be overwhelming
Hard to budget
Requires lots of updates
Can be vulnerable to security breaches
#7: Wix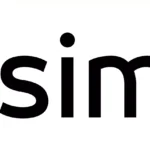 Wix is another general website builder used by thousands of businesses all over the world.
Templates & AI
Wix has a pretty good variety of real estate-specific templates available, but even more interestingly, it offers an AI-based website builder. With this tool, you input details about your business, then Wix will build you a website based on it. Then you're able to edit the site yourself using the typical editor tool.
IDX Integration
While Wix itself doesn't support its own IDX systems, you can integrate an existing IDX system into your websites. Using its Velo system, IDX integration can be completed; however, you might need some sort of assistance as it's not as simple as using its templates.
Support
Wix is renowned for its great customer support system, meaning you can easily ascertain the causes and solutions to problems you might face while trying to build a real estate website. However, its best customer support options are limited to subscribers of their premium plans.
Pricing
Combo – $14 Monthly
Unlimited – $18 Monthly
Pro – $23 Monthly
VIP – $39 Monthly
Business Basic – $23 Monthly
Business Unlimited — $27 Monthly
Business VIP — $49 Monthly
Pros
Templates and AI systems
Easy to use
IDX integration ready
Cons
Not scalable (limited bandwidth on all plans)
Not transferable
Wix SEO is limited
Conclusion
The best website builder for real estate will reveal itself to you based on your specific requirements—depending on whether you simply need a website or are more focused on a complete business operations suite. It's important to consider your priorities in terms of visual flair, operational options, features, built-in SEO tools, and more.
For more information on our software, along with our website builder, visit our website today.