Harness the Power of Dialers in Real Estate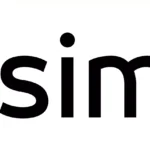 Harness the Power of Dialers in Real Estate
Enhanced Client and Lead Management
In the dynamic realm of real estate, effectively managing clients and leads is essential for maintaining a competitive edge and being able to close more deals. As the industry evolves, technology solutions that streamline communication, automate mundane tasks, and boost productivity are becoming indispensable tools that empower real estate professionals to optimize their time, minimize costs, and maximize profits.
Among these innovative tools is a dialer, specifically designed to refine the calling process and elevate lead management. By gaining a deeper understanding of what a dialer entails and the advantages it offers, real estate professionals can confidently maximize their efficiency and provide top-notch service to their clients.
What is a Dialer?
A dialer is an innovative software tool designed to revolutionize how phone calls are made, streamlining the process for real estate professionals. By automating call initiation and minimizing manual dialing, dialers allow agents to focus on engaging in meaningful conversations, ultimately enhancing their client and lead management.
Auto Dialer
The auto dialer is a high-speed solution for real estate professionals juggling a busy schedule. By automatically dialing numbers from a predetermined list, the auto dialer efficiently connects calls either to a prerecorded message or a live agent. This time-saving tool is perfect for those who need to make a significant number of calls in a limited timeframe, enabling them to reach more potential clients and leads.
Predictive Dialer
Harnessing the power of algorithms, the predictive dialer anticipates when an agent will be available to take a call and dials numbers accordingly. By reducing idle time between calls, this intelligent dialer dramatically boosts agent productivity, ensuring that every second counts. Real estate professionals can benefit from the increased efficiency and better use of their time, leading to more opportunities for meaningful conversations.
Power Dialer
The power dialer offers the perfect balance of control and automation for real estate professionals who prefer a more hands-on approach to calling. This manual dialer empowers agents to dictate the pace of their calls, dialing one number after another and swiftly moving on to the next as soon as a call is completed. This versatile dialer is ideal for those who value the ability to personalize their calling strategy while still reaping the benefits of automation.
What to Look for in a Dialer for Real Estate
Selecting the right dialer for your real estate business is critical, as it can greatly impact your efficiency and success. To ensure you choose the best option, consider the following factors that cater to the unique needs of real estate professionals:
Integration with CRM
A crucial factor to consider is the dialer's ability to integrate seamlessly with your Customer Relationship Management (CRM) system. This feature enables effortless management of contacts, tracking of leads, and monitoring of call outcomes. Connecting your dialer and CRM can significantly improve efficiency and lead management, ensuring that vital information is easily accessible and well-organized.
Customization and Flexibility
To harness the power of a dialer for your real estate business, opt for a solution that offers a high degree of customization and flexibility. A customizable dialer allows you to tailor features such as call scripts, call dispositions, and lead prioritization to suit your specific needs. This adaptability ensures that the dialer supports your unique business processes, enabling you to work more effectively and achieve better results.
Ease of Use
A user-friendly dialer is essential for real estate professionals who want to start making calls quickly and with minimal training required. By choosing a dialer with an intuitive interface and clear instructions, agents can focus on what matters most – engaging with clients and leads. An easy-to-use dialer can also reduce new agents' learning curve, helping them become productive more quickly and contribute to your business's success.
Pricing
Another vital factor to consider is the pricing structure of the dialer. To make an informed decision, evaluate the costs associated with the dialer and ensure it fits within your budget. Remember that some dialers may offer additional features or add-ons at an extra cost, so weighing the benefits against the investment is essential. By selecting a dialer that aligns with your budget and offers the features you need, you can make a cost-effective choice that supports your real estate business's growth.
The Best Real Estate Dialers
When it comes to selecting the best dialer for your real estate business, the decision can have a significant impact on your success. It's vital to have a pulse on the greatest dialer options available in today's market to adequately support your real estate growth objectives.
REsimpli
REsimpli is a comprehensive real estate dialer that boasts an extensive array of features meticulously designed to enhance productivity and streamline communication. By offering a multitude of tools and functionalities, REsimpli has emerged as the best dialer for real estate investors. Here are some of the standout features that set REsimpli apart:
Built-in Phone System or Power Dialer
REsimpli comes with a built-in phone system and power dialer that enables agents to make calls efficiently and at their own pace. This feature allows real estate professionals to focus on meaningful conversations with potential clients and leads, maximizing their chances of closing deals and growing their business.
CRM Integration
Seamless CRM integration is a standout feature of REsimpli, allowing real estate professionals to manage contacts, track leads, and monitor their sales pipeline with ease. Connecting the dialer with your CRM allows you to maintain a well-organized database and ensure that vital information is always at your fingertips.
Advanced Lead Follow-up
REsimpli's advanced follow-up lead feature enables agents to stay on top of their lead nurturing process, ensuring no missed opportunities. With automated reminders and customizable follow-up schedules, agents can efficiently manage their leads and consistently engage with potential clients to build trust and rapport.
Call Recording or Voice Mail Drop
REsimpli offers call recording capabilities, allowing agents to review and analyze their conversations for continuous improvement. In addition, the voice mail drop feature helps agents save time by leaving pre-recorded messages for unanswered calls, ensuring that their message is consistently delivered to potential clients.
Reporting and Analytics
With its powerful reporting and analytics features, REsimpli provides real estate professionals with valuable insights into their calling campaigns and lead management process. Agents can track their performance, identify areas for improvement, and make data-driven decisions to optimize their strategies and enhance their overall productivity.
Mojo
Mojo is another well-regarded dialer for real estate professionals, offering features that cater to various aspects of the industry. Some key features include:
Dialing Options
Mojo provides various dialing options, including preview dialing, progressive dialing, and a predictive dialer. These options allow agents to choose the dialing method that best suits their needs and preferences, ensuring an efficient and comfortable calling experience.
Agent Tools
Mojo comes equipped with several agent tools, such as omnichannel communication, callback scheduling, and call recording. These tools help agents stay organized and engaged with their leads, fostering better relationships with potential clients and improving the chances of closing deals.
Automation
Mojo offers a selection of automation features to streamline the calling process, including voice activity detection, voice broadcasting, interactive voice response (IVR), and call scrubbing. These features help agents save time and focus on what truly matters: building connections with potential clients and growing their business.
JustCall
JustCall is an alternative dialer solution for real estate professionals, offering features designed to streamline their calling process and enhance productivity. Here are some noteworthy aspects of JustCall:
Flexible Dialing Options and Campaign Management
JustCall facilitates the creation of campaigns by allowing users to upload contact lists and automatically dial numbers. Agents can choose from three dialer types: AutoDialer, Predictive Dialer, and Dynamic Dialer. Additionally, JustCall ensures consistent communication by allowing agents to leave voicemails when calls go unanswered.
Comprehensive Agent Support
Equipped with various tools to assist agents, JustCall simplifies the calling process. Agents can access call scripts during conversations, make notes, tag contacts, and even rate calls. These features contribute to better organization and engagement with leads, ultimately improving relationships with potential clients.
In-Depth Analytics and Reporting
JustCall offers a robust analytics dashboard and a range of reporting options, enabling users to effectively evaluate campaign and agent performance. By analyzing key metrics, real estate professionals can fine-tune their strategies to enhance productivity.
Empower Your Real Estate Journey Today
By exploring the transformative impact that the right dialer can have on a real estate professional's ability to manage clients and leads effectively, it is easy to see why these tools are in such high demand. However, with a variety of dialer options available, such as auto dialers, predictive dialers, and power dialers, it's essential to weigh factors like CRM integration, customization, ease of use, and pricing to make a well-informed choice.
As you progress in your real estate journey, embracing the power of dialers can substantially boost your efficiency and effectiveness in handling clients and leads. Devote time to assess your unique needs and preferences to identify the ideal dialer for your business, and you'll be well-equipped to thrive in the competitive world of real estate.