REsimpli: The Best CRM for Real Estate Investors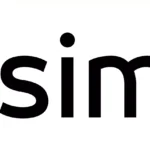 REsimpli: The Best CRM for Real Estate Investors
In the competitive world of real estate investing, success hinges on managing relationships effectively with leads, buyers, and sellers. This is precisely where a Customer Relationship Management (CRM) system proves indispensable.
CRM software explicitly empowers real estate investors by facilitating efficient contact management, deal tracking, marketing automation, and streamlined operations. With the best real estate investing CRM, investors can focus on growing their business while maintaining exceptional customer relationships.
What is REsimpli?
REsimpli is a comprehensive CRM software tailored exclusively for real estate investors, facilitating seamless management of data, marketing, sales, and operations. What sets REsimpli apart from other CRM solutions is its dedication to addressing the distinct needs of the real estate industry through a robust suite of tools and features.
By centralizing your entire real estate business within the REsimpli platform, you can not only save time and resources but also significantly enhance overall efficiency, allowing you to focus on what matters most – growing your business.
Key Features of REsimpli
REsimpli distinguishes itself from other CRM solutions on the market through its unique features tailored specifically for real estate investors. These features include:
Data
List stacking: Optimize your marketing efforts with REsimpli's list-stacking feature, which identifies high-priority leads by consolidating multiple marketing lists and highlighting overlaps. This intelligent system allows you to focus on the most promising leads, increasing the likelihood of successful deals and reducing the time and resources spent on less viable prospects.
Driving for Dollars: This feature enables you to identify and track potential investment properties on the go. Using the mobile-friendly tool, you can collect vital property information such as address, owner details, and property characteristics, and build your lead list efficiently. Integrating this feature with the platform's other tools lets you quickly initiate contact with property owners and capitalize on promising opportunities.
Marketing
Dialer: REsimpli's integrated dialer allows you to make and receive calls directly within the platform, streamlining your communication process and ensuring that all relevant information is readily available. With the dialer, you can enhance your team's productivity and ensure no lead goes unattended. The dialer also allows for call recording, tracking, and notation, enabling you to monitor and improve the quality of your team's interactions with leads.
Drip campaign: REsimpli's comprehensive drip campaign features allow you to automate lead follow-ups effectively by customizing messages, triggers, and drip duration, scheduling text alerts, emails, ringless voicemails, and more, and quickly activating and updating drip campaigns. This automation keeps your leads engaged, nurtures relationships over time, and improves the chances of converting leads into closed deals. By combining personalization with automation, REsimpli's drip campaigns create a tailored experience for each lead, fostering trust and rapport.
Operations
Banking: Integrated accounting tools help maintain complete control over your finances. Keep track of expenses, manage invoices, and gain insights into your business's financial health, ensuring your operations run smoothly and profitably. REsimpli's accounting tools also provide real-time financial data, enabling you to make informed decisions about budget allocation and identify areas for improvement. By offering a comprehensive economic overview, REsimpli simplifies financial management for real estate investors.
Sales
CRM: REsimpli consolidates various aspects of your real estate business, including communications, files, tasks, leads, marketing, and finances, into a single platform. This holistic approach streamlines your workflow and simplifies business management, enhancing efficiency. The platform also offers an extensive suite of lead management features to help you effectively manage and nurture leads, track lead progress, set reminders, and automate follow-ups to keep potential clients engaged and increase your chances of closing deals. REsimpli's CRM capabilities enable better collaboration among team members, ensuring that everyone is on the same page and working towards common goals.
Buyer management: REsimpli provides an array of powerful tools for managing your cash buyer relationships, including assigning tasks, sharing files, communicating, organizing, and marketing to your buyer list; utilizing filters to identify ideal buyers quickly; importing existing buyer lists; and sending bulk emails and SMS messages. These features help you maintain strong relationships with your cash buyers, tailoring your communication and ensuring that all relevant information is readily available. By utilizing REsimpli's buyer management capabilities, you can create a strong network of reliable buyers for your properties.
How REsimpli Helps Grow Real Estate Investor Businesses
REsimpli is a powerful real estate investment software that offers various solutions designed to help them take their business to the next level. Whether you are a seasoned investor looking to streamline your workflow or a newbie looking to get started, this platform provides everything you need to manage your real estate business effectively.
One of REsimpli's main advantages is its ability to streamline your workflow by consolidating multiple apps and processes into one platform. You no longer have to juggle numerous apps or software solutions to manage your business. Instead, REsimpli provides a single platform allowing you to manage everything from lead generation to deal closing.
Another advantage of REsimpli is its marketing automation capabilities. With this platform, you can easily automate your marketing efforts, saving you time and money while improving lead engagement and conversion rates. REsimpli's marketing automation tools help you to create custom marketing campaigns, track your campaigns' performance, and optimize your marketing strategies based on real-time data.
REsimpli also offers data-driven decision-making tools. By leveraging REsimpli's analytics and reporting features, you can gain valuable insights into your business's performance and optimize your marketing strategies accordingly.
How to Get Started with REsimpli
It's easy to get started with REsimpli. Here are the steps to follow:
Sign up: Visit the REsimpli website and create an account. Choose a suitable plan based on your business needs.
Set up your account: After signing up, set up your profile, add team members, and configure your account settings to ensure the platform is tailored to your business.
Import data: Import your existing leads, deals, and contacts into REsimpli to make the transition seamless.
Get support: Need help or have questions? The REsimpli team is available for support. Access their knowledge base or contact them directly for assistance.
REsimpli Pricing
REsimpli provides flexible pricing options that are tailored to different business sizes and requirements. The platform offers a variety of pricing plans, each with a range of features designed to meet your specific needs. For detailed information on pricing and inclusions, visit the REsimpli website.
REsimpli pricing plans:
Basic Plan – $99/month: This plan is ideal for those just starting out in real estate investing. It includes two phone numbers, 500 calling minutes, 500 SMS messages per month, and list stacking for up to 20,000 records. Other features include access to seller websites, driving for dollars, drip automation, and bulk email and SMS to buyers.
Pro Plan – $299/month (Most Popular): This plan is perfect for small to medium-sized businesses requiring more advanced features. It includes five phone numbers, 2,000 calling minutes, and 2,000 SMS messages per month, as well as list stacking for up to 100,000 records. Other features include speed to lead, in-app answering for web, iOS, and Android, and a dedicated account manager.
Enterprise Plan – $749/month: This plan is designed for larger businesses that require unlimited access to advanced features. It includes 15 phone numbers, 10,000 calling minutes, and 10,000 SMS messages per month, as well as unlimited list stacking. Other features include in-app answering, a dedicated account manager, and access to free courses and weekly mastermind calls.
Compared to other solutions available in the market, REsimpli offers a highly competitive package as the best real estate investor CRM. Its industry-specific features and all-in-one platform deliver exceptional value for your investment. REsimpli also offers a 14-day free trial, unlimited onboarding, and weekly mastermind calls, making it an excellent choice for real estate investors looking to close more deals.
Unlock Your Real Estate Investing Potential with REsimpli
Overall, REsimpli is the ultimate CRM solution for real estate investors looking to streamline their business processes, improve lead generation and nurturing, and ultimately grow their business. Its unique features, such as all-in-one comprehensive business management, customizable drip campaigns, and comprehensive lead management tools, make REsimpli stand out from other CRM solutions.
With its competitive pricing and exceptional value, there's no better time to invest in your business's success with REsimpli. Sign up today and start reaping the benefits of an efficient, data-driven real estate investing operation.