A Guide to the Best Accounting Software for Real Estate Agents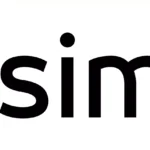 A Guide to the Best Accounting Software for Real Estate Agents
As seasoned real estate professionals, we recognize the vital role that effective financial management plays in the prosperity and expansion of any real estate venture. The foundation of a thriving real estate business lies in maintaining an immaculate balance sheet and streamlined financial processes, both of which can be realized with the appropriate accounting software.
In this indispensable guide, we will explore the realm of accounting software specifically designed for real estate agents. Later on, we assess the finest options available, emphasizing their features, advantages, and drawbacks––ultimately empowering you to make the most informed decision when choosing the ideal software solution for your business needs.
Navigating the accounting software landscape can be overwhelming, particularly given the multitude of options in the market. In this guide, we will cover the following aspects:
The significance of accounting software in the real estate sector

An in-depth comparison of the top contenders, evaluating their features, user-friendliness, integration capabilities, customer support, pricing

…and that's simply the tip of the iceberg.
Once you reach the finish line, you will have gained a deep understanding of the leading accounting software solutions tailored for real estate agents, preparing you to make the optimal choice for your business.
The outcome? You'll be poised to take charge of your financial management, enhance your business performance, and ultimately reach the pinnacle of real estate success you've always desired.
What is Real Estate Accounting Software?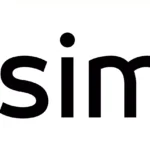 Real estate accounting software is a highly specialized and purpose-built solution created to support property managers, agents, and real estate professionals in managing their financial activities efficiently. This cutting-edge software is designed to seamlessly integrate with various real estate management tools, streamlining workflows and enhancing overall productivity.
One of the primary benefits of real estate accounting software is its ability to meticulously track all aspects of your business's finances, including commissions, expenses, and income. Offering a comprehensive and transparent view of your financial health, this software enables you to make informed decisions, allocate resources effectively, and identify areas of improvement.

Beyond its tracking capabilities, real estate accounting software generates insightful and detailed reports, providing a wealth of information at your fingertips. These reports offer an in-depth analysis of your business's financial performance, enabling you to spot trends, evaluate progress, and make data-driven decisions to propel your real estate business forward.
In addition to its core functionalities, real estate accounting software often includes other valuable features, such as:
Automated invoicing: Simplify the billing process. Generate professional invoices and automate recurring payments, reducing manual effort and increasing efficiency.
Expense management: Easily categorize, track, and manage business expenses, ensuring that you stay on top of your financial obligations and maintain a clear understanding of your cash flow.
Tax preparation: Simplify tax season by automatically calculating your tax liabilities, organizing your financial data, and generating the necessary reports to ensure a smooth and hassle-free filing process.
Collaboration and access control: Facilitate teamwork and enhance communication. Grant secure access to relevant parties, such as employees or accountants, allowing them to collaborate on financial tasks.
Security and data protection: Safeguard your sensitive financial data with robust security measures, including encryption, multi-factor authentication, and regular backups.
Real estate accounting software serves as an invaluable asset for the growth and success of your real estate business. This specialized software empowers you to take control of your finances and navigate the path to lasting success in the real estate industry by offering a clear overview of your financial health, automating tedious tasks, and providing actionable insights.
Why is Real Estate Accounting Software Essential?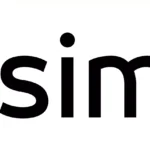 The real estate industry is dynamic and complex, with numerous transactions, expenses, and income streams. Powerful accounting software for real estate agents can save you time, reduce errors, and provide valuable insights into your business performance. Here are a few reasons why investing in real estate accounting software is vital:
1. Streamlined Financial Management
Real estate accounting software allows you to consolidate all your financial data in one place, making it easy to access, analyze, and manage.
2. Efficient Expense Tracking
Stay on top of your expenses with features that allow you to monitor and categorize various costs associated with property management and sales transactions.
3. Accurate Commission Calculations
With built-in commission tracking, you can ensure timely and accurate payments, boosting your credibility and fostering positive relationships with your clients and partners.
4. Enhanced Cash Flow Management
Keep your finger on the pulse of your real estate business's financial health by tracking cash flow and making data-driven decisions to optimize profitability.
Automating various financial tasks, such as invoicing, expense categorization, and report generation, frees up valuable time that can be allocated to other important aspects of your real estate business.
Given the multitude of benefits, real estate accounting software is undeniably vital to a successful real estate venture. Select the right software for your needs and you'll be well-equipped to manage your finances efficiently, paving the way for business growth and prosperity.
Best Accounting Software for Real Estate Agents
In today's competitive real estate market, choosing the right accounting software is essential for managing your finances effectively and ensuring the growth and success of your business. To assist you in making an informed decision, we have conducted an in-depth analysis of the best accounting software for real estate agents, highlighting their unique features, advantages, and limitations and providing a detailed summary of each company.
REsimpli stands out as a comprehensive software solution specifically designed for real estate investors and property managers, making it our top choice for professionals in the industry seeking industry-specific features and functionality.
Pros:
Tailored for real estate professionals, ensuring a comprehensive set of industry-specific features and tools

Complete property management suite to streamline operations, improve efficiency, and drive profitability

Robust customer support, offering timely and effective assistance for any queries or concerns
Cons:
Primarily focused on real estate, it may not be suitable for businesses outside the industry
QuickBooks Online is a versatile, cloud based accounting software that caters to various businesses, including real estate. Its user-friendly features, thorough functionality, and vast array of integrations make it a strong contender for diverse business needs.
Pros:
Seamless integration with numerous third-party applications, enhancing functionality and user experience

Real-time financial data access, empowering you to make well-informed decisions

Mobile app availability, enabling convenient management of finances on the go
Cons:
Advanced features may come at a higher cost, potentially affecting your budget

New users may experience a learning curve, necessitating additional time for familiarization
Xero is a powerful, cloud based accounting software that offers a wealth of features tailored for real estate agents, emphasizing automation, collaboration, and efficiency, making it an attractive option for those seeking to optimize their business operations.
Pros:
Intuitive interface, ensuring a seamless and enjoyable user experience

Strong bank accounting and reconciliation tools for maintaining accurate and up-to-date financial records

Exceptional customer service, delivering prompt, helpful, and knowledgeable assistance
Cons:
Mobile app functionality may be limited, potentially impacting operations while on the move

Some features may necessitate add-ons or integrations, increasing overall complexity and costs
FreshBooks is an accounting software solution specializing in invoicing, expense tracking, and time tracking for real estate professionals, delivering a user-friendly and customizable platform that caters to a wide range of business needs.
Pros:
User-friendly interface for a smooth and efficient user experience

Personalized and professional-looking invoices with customization options

Outstanding customer support, providing timely and knowledgeable assistance
Cons:
May lack some advanced accounting features, limiting functionality for more complex businesses

Limited integration options with other real estate tools, potentially requiring additional software or manual processes
Carefully evaluating each accounting software option's unique features, benefits, and limitations allows you to confidently select the one that best aligns with your real estate business's needs and goals.
With the right software in place, you'll be well-equipped to manage your finances effectively and efficiently, laying the groundwork for a successful and thriving real estate venture.
How Should You Choose the Best Real Estate Accounting Software?
Selecting the right accounting software is key to efficiently managing your real estate business's finances and ensuring its long-term success. With a plethora of software options available in the market, it's essential to evaluate each choice thoroughly, weighing its unique features, advantages, and potential drawbacks. You can then find the perfect fit tailored to your specific needs and requirements.
When assessing your options, consider the following aspects:
Industry-specific features
Choose software that offers features specifically designed for real estate professionals, such as integration with property management tools and the ability to track commissions and expenses.
Opt for user-friendly software that allows for a seamless experience, reducing the time spent managing finances and increasing overall efficiency.
As your real estate business grows, your accounting software should be able to adapt to your changing needs. Look for options that offer advanced features and the ability to add on additional functionality as required.
Select software that integrates seamlessly with other essential tools and platforms in your real estate business, streamlining your operations and ensuring a unified experience.
Quality customer support is fundamental for addressing any concerns or queries that may arise while using your chosen software. Opt for a solution with a responsive and knowledgeable support team.
When equipped with the ideal accounting software for real estate, you can expertly manage your financial operations, maintain an up-to-date balance sheet, and make well-informed decisions that drive your real estate business toward growth and prosperity.
Dedicate time and resources to finding the most suitable tools for your unique needs and you can ensure that you're laying a solid foundation for the financial management of your real estate enterprise. This allows you to optimize your business's financial performance while navigating the complexities of the real estate industry with confidence and precision.
Investing in the right accounting software is also crucial for streamlining your financial processes, saving you valuable time and resources. With features such as automation, accurate data tracking, and efficient reporting tools, it makes it simpler than ever before to eliminate manual tasks and focus on more strategic aspects of your business, such as growing your client base, expanding your portfolio, and fostering valuable partnerships.
Moreover, the right software can help you comply with industry regulations and tax requirements, ensuring that your real estate business remains in good standing with the relevant authorities. This compliance safeguards your reputation and helps you avoid costly fines and penalties that could hinder your growth (you can thank us later).
Investing in the best accounting software for your needs assures that you're on the path to mastering the financial aspects of your real estate venture and achieving lasting success. With that in mind, take the time to carefully evaluate your options and choose the software that best aligns with your business objectives and requirements, knowing that your decision will pay dividends in the future.
For accuracy, saving time, and the proper tracking of expenses, good real estate accounting software is an essential part of any agent's business plan. However, just choosing the first software that you come across will likely cause you more problems than anything, so you need to be diligent when making your selection. Make sure to choose a software that's easy to use, simple to integrate into your business, and tailored for the real estate industry.
Start looking into the perfect software for your business today, and take the next step towards sustained success. For more on CRM Software, visit our website today.