Behind the Scenes of a Successful Lead Management System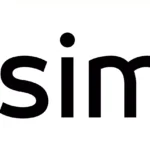 Behind the Scenes of a Successful Lead Management System
"You miss 100% of the shots you don't take." ~ Wayne Gretzky
Over the past two decades, lead generation has seen a massive growth, in terms of research and bubbling of hundreds of thousands of companies providing lead generation services. As a real estate investor, it makes perfect sense to employ the services of an effective lead generation company, especially for investors with a limited budget. In fact, an entire generation of realtors is using these services for directing more leads their way.
However, a majority of realtors fail to respond to these leads in a timely manner. According to this research, as many as 48% of the buyer leads did not receive a response, incurring a direct business loss of up to 50%. So, unless you want to make the same mistake, it's about time to implement an effective lead management system.
3 Things Your Ideal Lead Management System Should Support
Thanks to the evolving CRM systems, lead management comes as one of their integral components. You can opt for an individual lead management system or purchase a CRM with lead management feature. What matters is its features and ability to perform critical lead management tasks.
1. Segmentation of leads:
Real estate is all about creating pleasant relationships and one of the best ways to do that is to segment your potential customers, leads, and create a customized experience for them. Your leads come through different channels including social media, email marketing, direct mail, cold calling, and referrals. Creating customer segments allow you to interact with your leads through their preferred communication channel and in a language they prefer. You can segment customers depending on their demographics, interaction levels, and even preferred properties as per their past interactions. Creating segmented campaigns allowed marketers to grow their revenue by 760%.
How segmentation helps:
Imagine sending an email for the sale of a retirement home in an active retirement community to a millennial buyer! You're likely to land in their spam folder and even have them unsubscribe from the list.
2. Identify marketing channels with high conversions:
As a real estate investor, you have to use different marketing channels to keep your deal pipeline alive. However, knowing which of these marketing channels offer the best results could make a huge difference in your profit margins. Your lead management system should be able to identify marketing channels with highest conversions. Once you have the picture in front of you, it's time to focus heavily on those channels, ensuring higher ROI on your marketing dollars.
3. Personalized marketing campaigns: A major part of lead management involves lead generation, and personalized marketing is the best route to start at. According to research, personalized experiences can improve sales by up to 20%, making it a necessary part of your marketing campaign. Your lead management system should allow personalization at multiple levels, starting with their name within the mailer/email or even subject line. You can personalize your campaigns a step further by targeting demographics. For an instance, millennials prefer areas with excellent network coverage and they love to dine out. Marketing a house with these facilities nearby offers them a personalized buying experience, triggering better response rates.
Real estate marketing is critical to your success in the current competitive markets. It's time to utilize technology and market smartly to spur growth.
Contributor: Prakash Pandey