Analyzing and Evaluating Real Estate Leads: A Weekly Call Breakdown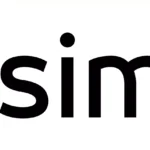 Analyzing and Evaluating Real Estate Leads: A Weekly Call Breakdown
In real estate investing, leads are the lifeblood of the business. But not all leads are created equal, and keeping track of all the different sources and stages of leads in your pipeline can be tough.
That's where a weekly call with your lead manager can be a game-changer.
In this blog, we get a peek into the weekly call of a real estate professional and their lead manager. The speaker goes through a detailed breakdown of what they cover during the call and why each section is essential to the business.
The call takes place every Wednesday at 1:00 pm and starts with a review of all the leads that have come into their pipeline over the last seven days. The speaker explains that they have various lead sources, such as PPC (Pay-Per-Click) and Direct Mail, which they go through individually to ensure that each lead is in the right pipeline stage.
This stage is crucial because it allows the speaker to catch any potential errors in lead classification early. They can ensure that each lead is in the right stage, whether it's actively being pursued, warm, or a dead lead. This step also helps them identify any leads that came from unexpected places or require specific follow-up actions.
After going through the leads, the next section of the call focuses on appointments. The speaker and their lead manager review each appointment to understand where it is in the pipeline and ensure they're on track to make an offer. This section helps the team stay organized and focused on moving leads down the funnel.
The next step is to review the offers made on each property. This section ensures that each property has an offer on it and is in the right pipeline stage. It also helps the speaker and lead manager understand why some leads might have gone from an offer made to a warm lead or dead lead.
Finally, the call concludes with a review of all the properties currently under contract. This stage is critical because the team needs to ensure that they meet all the contract conditions. They also review any potential issues or contingencies that might arise.
The speaker also mentions that they look monthly at the KPIs (Key Performance Indicators) to ensure that their marketing spending generates qualified leads. This step ensures that they catch any issues early on and make adjustments to their marketing strategy as needed.
In conclusion,the highlights of this blog is the importance of having a weekly call with your lead manager to review and organize your leads. By having a clear process and understanding of each lead's stage in the pipeline, you can make sure that no lead falls through the cracks and that your business stays on track to meet its goals.