5 Point Checklist to an Effective Direct Mail Piece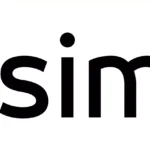 5 Point Checklist to an Effective Direct Mail Piece
"Marketing that works is marketing that people choose to notice." ~ Seth Godin
"Direct mail marketing hardly works!"
"Direct mail marketing isn't worth the money!"
Did these thoughts ever cross your mind? If they did, here are some figures from the Data & Marketing Association:
"Direct mail response rates eclipse digital channels rates in 2017; at 5.1% for house lists and 2.9% for prospects list"
"The combined digital channel response rates stood at 2%; combined channels include online display, social media, email, and paid search"
Now that we have already established the importance of direct mail marketing, let's focus on the one thing it all comes down to- your direct mail piece.
How to create an effective direct mail piece that converts?
1.- Use a Compelling Headline
We all know that first impressions are important, especially because they stick with people forever. The headline of your direct mail piece creates the first impression of your brand. The key to writing a compulsive headline is to make it unique, specific, and create a sense of urgency in your customer. Some good examples are:
"The information you requested"
"What would you do with an extra $5,000?" (Use it when offering discount)
"Reply by xx/xx/xxx to save 50% on closing fee"
2.- Focus on the Benefits
A mistake quite often noticed in direct mail pieces is an excessive focus on features of the product or service. The only question your customer asks is 'What's in it for me?' Nobody cares if you use digital marketing, traditional networking tactics, or For Sale boards to sell their house. What they care about is that you can sell their house 50% quicker.
Always highlight the benefits of your service. You can even customize them to engage your target audience. For an instance, a quick sale or cash sale will appeal to a customer facing foreclosure or short sale.
3.- Attractive Offer & Call to Action
Your offer is the immediate value you provide to the reader. One of the real estate agents offered a free lunch to his potential prospects, triggering higher response rates in the process.
On receiving a call from his direct mail recipients, he asked a series of questions, and if the caller fits his criteria, he invited them to a free lunch. The takeaway here is to use filters to separate potential prospects from other callers.
When it comes to the call-to-action, your reader should know what to do next by the end of the mail piece. It could be calling a given number, visiting a website, or opting for a subscription. The key is to offer a limited period incentive, ranging from a discount, bonus gift, to anything you can give away for immediate action.
4.- Use the PS cleverly
According to the recent researches, PS (postscript) is the first thing in a direct mail piece after headline that your recipients read. It is the last chance to engage your audience, so you have to be clever when writing the PS.
You can use it to remind your customer of a special gift or bonus, emphasize your guarantee, highlight a limited period offer or key benefits, or you can use it to repeat the call to action.
5.- Leverage the Power of a Guarantee
One of the primary concerns of customers is the fear of losing their money. If you can take away their fear by adding a satisfaction guarantee, you're motivating your customer to take action. A guarantee should point out why the reader should deal with you.
Remember, every single part of your direct mail piece serves a very specific purpose. Never use a part that seems okay.
If you are willing to pay special attention to every single part of your direct mail piece, every single part of your direct mail will work hard for you.