3 Lessons Learned on Direct Mail Marketing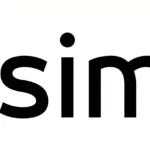 3 Lessons Learned on Direct Mail Marketing
The business that we are in (marketing to home owners and buying houses) is not inherently difficult. There is no degree required, license or training needed to buy a house, although it may come in handy at times! People all over the country do it on a daily basis and it seems to work well. However, there are a few things to know as you ramp up your marketing campaign and begin buying and selling more houses.
1. Know Your Numbers
Not only is it good to know the projects ROI, rehab cost, closing costs and expected ARV, its also good to track your marketing dollars in much the same way. As we know, direct mail marketing can fluctuate and it doesn't always seem like the numbers are repeatable, however, they do tend to average out over time. Knowing your marketing numbers will be valuable when you are trying to deciding what list to pull and what mailing piece to use. We use a CRM that will download this data into an excel file and we run formulas from there, but REsimpli offers a great program that easily tracks the numbers for you.
2. Don't Just Rely on Wholesalers
When we first started our company, I figured we would just rely on wholesalers to feed us deals. While there are plenty of wholesalers out there and plenty of lists to sign up for, we never seem to get great deals from them. Even if we did find an incredibly priced property on a wholesalers list, we are stuck with the terms, conditions, dates and other restrictions that the wholesaler already negotiated with the seller on. While we have purchased from wholesalers before (and we still do), it does come with a cost.
The best strategy is to buy from wholesalers, but not to rely on them. In other words, it's best to source your own deals. That way you can negotiate your own terms, use your own contract, establish your own close date, use your own escrow officer, etc. In the end, you are more flexible and, oftentimes, can get a better price!
3. Consider Getting Marketing Insurance
Recently, I was going through some voice mails from homeowners responding to our mailers and came across an irate caller who asked to have his named removed from our marketing list and threatened a lawsuit. His threat had no merit as we take every precaution possible when wording our marketing piece (and have even considered having a lawyer look the postcard over before mailing them). I spoke with our insurance agent about the issue and she suggested we look into "marketing insurance" which covers us from a number of claims including false advertising. I doubt we will ever use the coverage, but, in the event that we find ourselves in the middle of a frivolous lawsuit, I'll be glad we had it. I don't know if it's necessary but its not that expensive and it makes me sleep better at night!