What is the Best Real Estate Software for CRM in 2023 | What Makes REsimpli Stand Out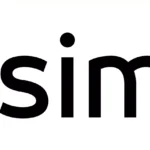 Real estate is a highly competitive industry that demands excellent organizational and communication skills to succeed. One of the most important tools for real estate agents is customer relationship management (CRM) software. CRM software helps real estate professionals streamline their operations, communicate effectively with their clients, and close deals more efficiently.
There are many CRM software options available in the market, each with its own features, benefits, and drawbacks. The essence of this post is to discuss the best real estate CRM software and why REsimpli is the number one choice.
REsimpli is a comprehensive real estate CRM software that offers a broad range of features to help real estate agents manage their businesses effectively. Some of the key features of REsimpli include lead management, transaction management, marketing automation, and reporting and analytics.
One of the standout features of REsimpli is its lead management capabilities. The software allows agents to capture leads from multiple sources and manage them in a centralized location. This makes it easy to keep track of potential clients and ensures that no lead falls through the cracks.
Another key feature of REsimpli is its transaction management capabilities. The software enables agents to manage all aspects of a real estate transaction, from listing to closing. This includes tasks such as creating contracts, tracking deadlines, and managing documents. By having all transaction information in one place, agents can work more efficiently and effectively.
REsimpli also offers marketing automation features to help agents promote their listings and services. The software allows agents to create and send targeted email campaigns, track website activity, and manage social media accounts. This helps agents reach a wider audience and generate more leads.
REsimpli provides robust reporting and analytics capabilities to help agents track their performance and identify areas for improvement. For example, the software offers detailed reports on lead generation, transaction activity, and marketing campaigns. This data can be used to optimize performance and drive better results.
So why is REsimpli the number one choice for real estate CRM software? Firstly, it offers a comprehensive set of features that cover all aspects of real estate business. From lead generation to transaction management and marketing automation, REsimpli has everything a real estate agent needs to succeed.
Secondly, REsimpli is user-friendly and easy to navigate. The software is designed with the user in mind and offers a simple, intuitive interface that makes it easy to manage tasks and stay organized.
Finally, REsimpli offers excellent customer support. The company provides dedicated support staff to help agents with any questions or issues they may encounter. This level of support ensures that agents can get the most out of the software and maximize their results.
In conclusion, real estate CRM software is an essential tool for any real estate agent looking to succeed in today's competitive market. While there are many options available, REsimpli stands out as the best choice. With its comprehensive features, user-friendly interface, and excellent customer support, REsimpli provides everything a real estate agent needs to manage their business effectively and close more deals.