What is Real Estate Wholesaling?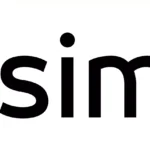 What is Real Estate Wholesaling?
Much safer than stocks and bonds, real estate wholesaling and investing provides a much more tangible opportunity to grow your personal wealth and secure your financial future. Whereas stocks and bonds are volatile and subject to the market and DOW, real estate is a secure financial investment as it is a human necessity. Want to learn more about how to wholesale real estate, and where to get started? Read on as we detail the ins and outs of real estate wholesaling, and how it differs from other types of real estate investment.
Real estate wholesaling is when a wholesaler contracts a home with a seller, then finds an interested party to buy it. Essentially, the wholesaler acts as an intermediary, finding a seller to buy the deed before the house even hits market, or is off-market. The real estate market is currently very amenable to this kind of selling model – the real estate market valuation in the United States alone has increased by 3.8% consistently over the last three years and is expected to increase still by 3.4% in 2022.
How does real estate wholesaling work?
Real estate wholesaling, unlike its well-known retail counterpart, does not involve large quantity buys. If anything, it involves better quality buys.
Real estate wholesalers sell a home to a buyer before the original homeowner's contract expires. This is a great short-term solution as no money moves hands between the wholesaler and the seller, at least until the wholesaler finds a customer. The profit earned by the wholesaler is the difference between the price paid by the buyer and the price paid by the wholesaler.
The first step in wholesaling is to identify the ideal property. Homeowners who own distressed properties or off-market homes are often eager to sell and make excellent prospects. These homes can be highly appealing to potential investors, especially if they are in a good location, have desirable amenities, and are priced appropriately. Before you make an offer, consider what repairs or expansions the house will require.
The key to wholesaling is to include a contingency in the purchase contract that permits the distributor to pull out if they cannot locate a buyer before the planned closing date. The wholesaler's risk is thereby reduced, making an even greater case for wholesaling.
What's the difference between real estate wholesaling and flipping?
Flipping and wholesaling share a similar framework, with some key differences.
The time frame for wholesaling is substantially shorter. The wholesaler often makes no repairs or alterations to the house, instead passing that responsibility to the prospective buyer.
Real estate wholesaling is also far less dangerous than flipping because the wholesaler never actually buys a home. The latter frequently entails renovations as well as ongoing expenses like a mortgage, property taxes, and insurance. Wholesaling is a safe alternative as it essentially includes location services and acts almost as a brokerage.
Real estate wholesaling also requires far less money than flipping. Earnest money deposits on a few properties are usually enough. The wholesaler's market knowledge and connections to investors are essential for speedy sales.
How can I break into real estate wholesaling?
While the market is hot and interest in real estate is high, it's important to ensure you are equipped with the right tools and know how to enter the industry successfully. Wholesaling is relatively safe as compared to other investment options, but investment properties are still large purchases.
It might be hard to find "the right kind" of property, or to juggle prospective buyers, sellers, and connect the two. Real estate investment software, like REsimpli, allows you to easily list and monitor properties so deals can be closed faster, more efficiently, and through a variety of mediums. SMS, email, and mojo dialer capabilities are all included in real estate customer management software.
To learn more about how REsimpli can help you find properties, sellers, and to close more deals faster, request a free demo with one of our experienced agents.