Two Way Sync Between REsimpli and Google Calendar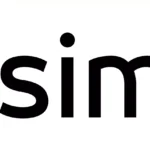 Two Way Sync Between REsimpli and Google Calendar
Here are the step-by-step instructions for syncing up a Google calendar with REsimpli:
Log in to your REsimpli account.

Go to your calendar and click on the "Connect to Google" button.

Follow the prompts to link your Google account to your REsimpli account.

Once your Google calendar is connected, go to your Google calendar.

Schedule an appointment or event on your Google calendar.

Make sure to set the appointment as "busy" if you don't want it to show up as available in REsimpli.

Save the appointment.

Wait a few seconds for the appointment to sync to REsimpli.

Check your REsimpli calendar to make sure the appointment has been synced correctly.

Note that appointments from your Google calendar will only show up as "personal appointments" in REsimpli, and won't show any details.

If you want to make changes to your availability, you can do so in either your Google calendar or REsimpli calendar.

Keep in mind that appointments set as "busy" on your Google calendar will block your time in REsimpli calendar, while appointments set as "free" won't.