Results of my 2nd Absentee Owners Mailing 2% Response Rate by Sharad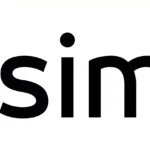 I completed my 2nd mailing to Absentee Owners list and I wanted to post the results so far from the mailings. One of the changes I made to my strategy was to call back the leads myself instead of having my VA do that. There are couple of reasons for that:
The main reason is that it is helping me get a better idea of what improvements we need to make to our CRM to help better manage the leads that come in. I have already had some detailed discussions with our development team and have come up with some great improvement ideas that we will be implementing over next few months
Secondly, by communicating directly with the leads I am able to make really quick decisions on whether I need to make an offer while I have the lead on the phone, mark it as Dead Lead or set up an appointment to view the property.
So for the second mailing, I sent a yellow letter in white envelope with black handwritten font and First Class Presorted postage. The results have been much better than I expected. For the first round of mailing, I had sent a yellow postcard and my call back rate was around 1.4% but with yellow letters, my call back rate has been around 2% so far and I have couple of really good potential leads that may convert into deals.
The letter that I used was Design # 2 from our Absentee Owners Yellow Letters. Below is a link the design:
https://resimpli.com/ourdesigns
I have received some calls from sellers asking us to take them off the list. Majority of the sellers have been sellers looking to see what we have to offer for their properties. This is an interesting text I received from a seller:
Seller:
Omg I'm so glad you sent that in the mail.. I've gotten such low offers due to a little black mold and roaches crawling around, whoop de doo… I think they are cute… please send a check for 80k to me promptly and I'll send you the deed free and clear… thank you so much!
Sincerely,
Lance
My Response:
Great!! Who should I make the check out to? And I agree, roaches and mold are cute. Match made in heaven
Gotta have a little fun while working 🙂