Out of State Merrillville Flip – In Review by Brad Bone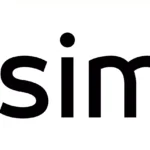 On March 9th, we sold our out-of-state flip in Merrillville, IN. We bought the 4-bedroom, 1.5 bath house on September 15, 2017. It has a slab foundation, 1,468 SF, and was built in 1966. We ended up spending just over $40,000 and did a full interior renovation. Here is how it happened:
PURCHASE:
After successfully completing another out-of-state flip in Griffith, IN I told my contactor in early September that if he finds us another flip deal, we'd hire him to rehab and would list with his wife as well. Within a couple days, our contractor brought us this deal in Merrillville: Purchase price – $60,000, Rehab – $40,000, ARV – $145,000. We did our own due diligence with our main concern being the accuracy of the ARV number since we had a hard bid of $40,000 from our contractor. We decided to go forward with it and closed the deal on September 15, 2017.
REHAB:
The rehab was initially supposed to take 5 weeks but it ended up taking longer. It was a full complete interior renovation. We flew to Indiana and saw the progress in November. The house was finally completed by early December but instead of listing it right before Christmas, we decided to wait until after the new year.
SELL:
The house was listed on January 2, 2018 and got and offer on January 10 for $140,000 but asking that we pay 3% towards buyer's closing costs. We countered at $143,000 and the counter offer was accepted. Since this was an FHA buyer we did have to do some inspection repairs for around $2,000. We closed escrow on March 9, 2018.
LESSONS LEARNED:
Although this flip went really well, it is probably not advisable to have the same person source, rehab, and sell the property without someone local overseeing the process. If our contractor was less than honest, we could have had serious problems come up since no one was really looking over his shoulder. We did fly out to Indiana to see the progress of the rehab ourselves so that mitigated some risk, however, we plan to put a better process in place on the next flip we do with him.
Another issue we had was the rehab took a little longer than we expected and we ended up losing several weeks since it was completed right before Christmas. Next time we will push to complete the project more quickly.
Ultimately, however, our contractor profited from this arrangement and we did as well so it turned out to be a win-win. Hopefully, we will be able to do it again.